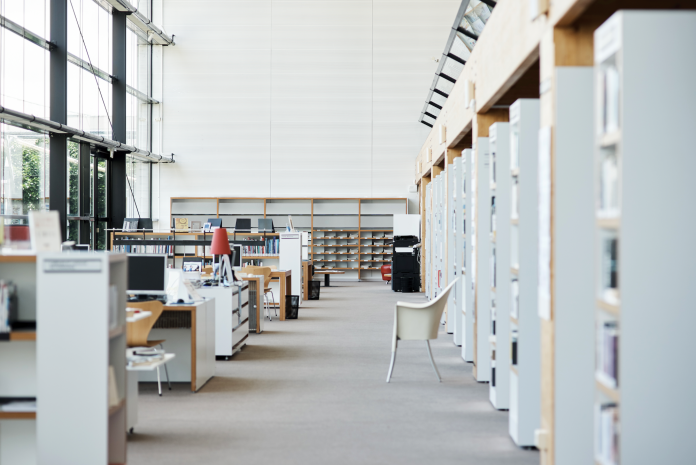 As much of the U.S. labor market continues to contend with major shortages, college financial aid offices are struggling to find and retain qualified employees. While many had vacancies prior to the COVID-19 pandemic, this issue has become exacerbated in the last two years amid increased demand for financial assistance from students.
The National Association of Student Financial Aid Administrators (NASFAA) recently revealed the scope of this problem in a report released in late May. In an initial NASFAA survey administered to 500 institutions in March 2022, half of respondents said that their financial aid offices were operating at 75 percent staffing capacity for the 2019-2020 and 2020-2021 academic years. In a follow-up survey in May of an additional 500 institutions, 56 percent stated they were also operating at reduced capacity and, as a result, did not have time to respond to the original survey.
"What was once a challenge — albeit a manageable one — has become a crisis for many institutional financial aid offices that are struggling to remain administratively capable and adequately serve students, whose own needs have increased in the last two years," the report reads.  
Without sufficient staff, it can be difficult for these offices to provide the full level of services to students. Ancillary support services — such as assistance with applying for and receiving financial aid, repaying student loans, and qualifying for reduced payments and loan forgiveness — are often scaled back to allow personnel to focus on federally required duties, such as processing applications and tracking and disbursing funds. Yet many first- generation and low-income students, a large portion of whom are ethnically and racially underrepresented, depend on these additional support services. 
The NASFAA survey also shows that 44 percent of community colleges and 45 percent of Minority-Serving Institutions, both of which serve a large number of low-income students, had hiring process delays and lost candidates during the pandemic. With underrepresented populations still recovering from the financial difficulties caused by the COVID-19 pandemic, a shortage of financial aid staff at these types of institutions will likely take a toll on students who need assistance the most.
"Our [most recent] report did not specifically get into outcomes for students of color or low-income students," Charlotte Etier, director of research and grants at NASFAA, said in an email to INSIGHT. "However, we do see that lack of staffing has become a crisis for many institutional financial aid offices that are struggling to remain administratively capable … with more than half (56 percent) indicating concern about their ability to adequately serve students with current staffing levels."
Finding and retaining full-time employees for these roles is one of the primary challenges for colleges, with the NASFAA report showing that 84 percent of schools indicated it was "very difficult" to fill positions with qualified personnel. Respondents cited the following as the main reasons why:
Not enough qualified applicants

 

Unable to offer competitive salaries
Delayed hiring process and lost candidates

 

Unable to offer a permanent remote workplace

 

Institutional hiring freezes
Despite these challenges, half of all the institutions surveyed said they do not use temporary staffing. Many financial aid roles are permanent, full-time positions that require thorough knowledge of complex federal and state regulations and the ability to help both colleges and students navigate intricate systems of grants and loans. Training temporary staff for such responsibilities is therefore not always feasible. 
"I think the staff shortages are a combination of people who are retiring or they're leaving the industry to do something else," says Amy Cable, EdD, executive director of student services at the Louisiana Community and Technical College System (LCTCS), which has several campuses with open financial aid positions. "But I also think there are historical shortages in financial aid offices because they say, 'Oh, we're just a very small college, we only need a couple of people in our office.' And then you see the repercussions of that when people start to leave."
While shortages can be difficult to manage for any higher education office, a lack of financial aid staff can have serious ramifications across campus — including potentially affecting an institution's ability to meet federal administrative capability requirements, according to NASFAA. Although the U.S. Department of Education relaxed some of these expectations during the pandemic, many colleges are concerned about what the future holds, especially since the department announced in October 2021 that it plans to re-establish the Office of Enforcement within Federal Student Aid. Designed to provide more oversight of institutional compliance with federal student financial assistance programs, the office has largely been inactive since it was "deprioritized" by the Trump administration, according to a government press release. 
"We are stretched very thin and prioritize federal compliance ahead of other projects," Elijah Herr, PhD, director of financial aid at Portland State University (PSU), told INSIGHT in an email. "That means that other institutional projects and priorities have to take a back seat to basic compliance and oversight. It also means our adaptive capacity is negligible, as is our ability to do long-term planning and systemic improvement." 
PSU's financial aid office currently has five positions open. Although nine employees have been hired in the office within the last year and a half, Herr says that it is difficult to retain staff, especially those who are seeking remote work options and higher pay.
"Essentially, we are treading water hoping that there aren't any large new regulatory burdens placed on our office from the Department of Education, the state, or our institution," Herr says.
To make up for shortages, the office's leadership have had to take on more of the duties of daily operation, which "leaves less time for strategic planning, process improvement, designing contingency plans, professional development, or participation in our associations," according to Herr.
The University of California, Los Angeles (UCLA), which has eight vacancies in its Financial Aid and Scholarships office, has developed some creative solutions to address shortages. The office has shortened its hours and is working to automate as many of its functions as possible — such as creating a chatbot to answer questions for students in both English and Spanish, according to a spokesperson.
While shortages can be difficult to manage for any higher education office, a lack of financial aid staff can have serious ramifications across campus — including potentially affecting an institution's ability to meet federal administrative capability requirements, according to NASFAA.
In addition, both PSU's and UCLA's financial aid units say they are now offering more remote employment options to compete with other positions in the job market. 
NASFAA stated in its report that it plans to work with its member institutions to determine better ways of classifying financial aid employees and the salary categories they fit into. These efforts could mean offices would be able to offer more competitive salaries, helping to alleviate one of the biggest challenges with recruiting and retaining staff. The association said it will also collaborate with schools to develop best practices for job duties and responsibilities for Federal Work-Study students and graduate assistants, which could help to create a pipeline of future qualified candidates. 
Until more is done on a national scale to address the financial aid sector's labor challenges, it is up to individual institutions to find the best way to support their staff, according to leaders like Cable at LCTCS. Reducing redundancies and automating processes can help to relieve the burden on overworked employees, but it is also important to focus on building supportive relationships with staff.
"[The system's] goal is to really make sure that we have good relationships with the financial aid directors and the training teams at our colleges and let them know if they need something, we are here to help," Cable says. She adds that, despite the tremendous work that these employees do, their contributions tend to be overlooked.
"I often say [financial aid staff] are the superheroes of the college," she says, "but I think we are often thought of last."●
Lisa O'Malley is the assistant editor of INSIGHT Into Diversity.
This article was published in our July/August 2022 issue.