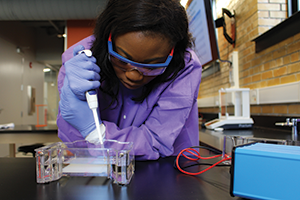 The National Girls Collaborative Project (NGCP) is a network of public and private sector organizations dedicated to maximizing access to STEM resources for girls. Several resources and programs promoted by the project relate to role models and mentoring, including the following:
The FabFems Project
fabfems.org
A free international database of women who are inspiring role models for young women
Million Women Mentors
ngcproject.org/million-women-mentors
A national call to action around the imperative of mentoring girls and young women in STEM fields
500 Women Scientists
500womenscientists.org
A platform providing connections to an extensive multidisciplinary network of vetted women in science
ACE Mentor Program: Architecture, Construction, Engineering
acementor.org
Exposes students to real-world opportunities with scholarships and grants
Association for Women in Mathematics Mentor Network sites.google.com/site/awmmath/programs/mentor-network
Matches mentors with girls and women who are interested in mathematics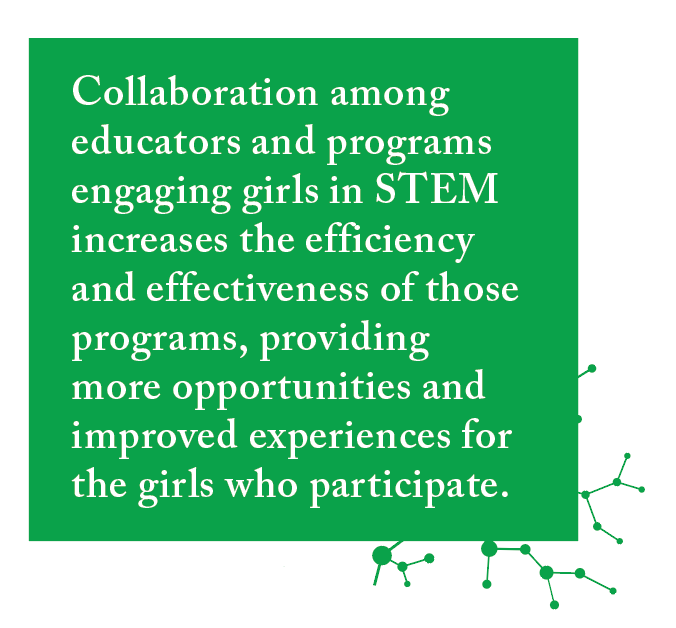 Collaborative for Gender Equity
genderequitycollaborative.org
Provides guidance for successful mentoring programs
EarthEcho: STEMExplore
stemexplore.org/careers
Collection of videos that introduce STEM inventors and adventurers
Mentoring in a Box – Technical Women at Work
ncwit.org/resources/mentoring-box-technical-women-work
Activities, resources, and tools to support mentoring
MentorNet
mentornet.org
A virtual mentoring organization leveraging technology to match STEM students in higher education with professionals
National Mentoring Partnership
mentoring.org
Resources to advance mentoring program effectiveness and innovation
SciGirls Role Model Strategies
scigirlsconnect.org/groups/role-models
A safe social networking site for kids on PBS with research-based activities, professional development, and support for educators nationwide
Techbridge
techbridgegirls.org/index.php?id=29
A downloadable resource for effective outreach by role models and corporations
United We Serve – Mentoring
serve.gov/?q=site-page/mentoring
Service initiatives and toolkits
Women in Bio
womeninbio.org
An organization of professionals committed to promoting careers, leadership, and entrepreneurship of women in the life sciences
Women@Energy
energy.gov/diversity/listings/women-energy
Showcases talented and dedicated employees at United States Department of Energy who are helping change the world
Women@NASA
women.nasa.gov
A collection of videos and essays showcasing women who work across a variety of departments at NASA
For more information about the NGCP, visit ngcproject.org.
Kelsey Landis is the editor-in-chief of INSIGHT Into Diversity. This article ran in the September 2019 issue.