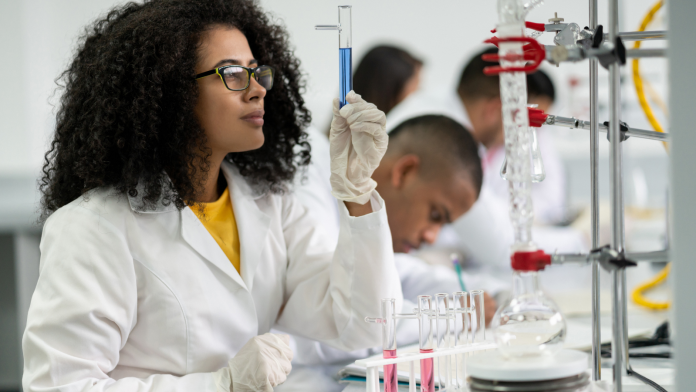 Researchers at Christopher Newport University (CNU) have received a grant from the National Science Foundation to explore how gender, race/ethnicity, and social identity impact STEM (science, technology, engineering, and math) faculty experiences.
The $288,000 award will fund a study led by Nicole Guajardo, PhD, dean of the College of Natural and Behavioral Sciences at CNU, to assess the atmosphere on campus for women in STEM and identify potential barriers to their professional success.
"The project will lead to important understanding of issues related to gender equity and intersectionality for not only faculty at Christopher Newport, but also others at primarily undergraduate universities," Guajardo said in a news release.
The researchers will undertake a comprehensive assessment of the campus climate, including analyzing institutional data, reviewing policies and practices, and conducting faculty interviews. Using the national survey COACHE (Collaborative on Academic Careers in Higher Education) developed by the Harvard Graduate School of Education, the team will determine strengths and areas of weakness.
"This research is a critical first step for identifying how CNU can support the recruitment, satisfaction, retention, and promotion of faculty, which can broadly impact institutional morale, faculty productivity, the quality faculty-student interactions, and the reputation of the institution," Leslie Rollins, PhD, associate professor of psychology and neuroscience said in the release.