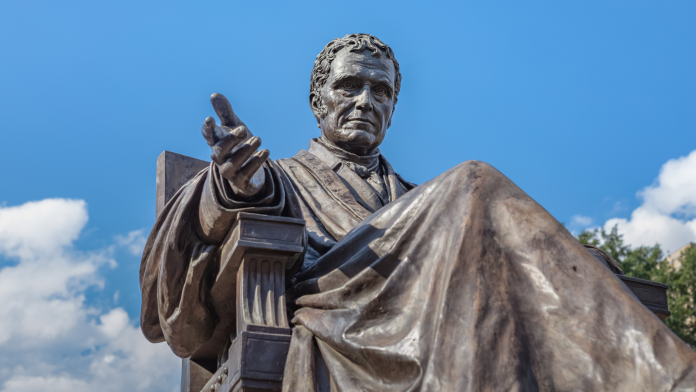 Cleveland State University's (CSU) Board of Trustees recently voted to remove a reference to U.S. Supreme Court Justice John Marshall from the name of its law school.
Going forward, the Cleveland-Marshall College of Law will be known as the CSU College of Law, according to a university news release.
The decision comes after an ad hoc committee recommended the university rebrand due to Marshall's history of owning enslaved people.
"This is a significant decision and not one the Board took lightly," CSU Board Chair David Reynolds said in the release. "While we understand the connection many of our alumni and others have to the Marshall name, the ad hoc committee and president made a compelling case. Removing the name is in the best interest of today's CSU."
The law school, which CSU acquired in 1969, originally came about as the result of a merger between John Marshall College of Law and the Cleveland Law School in 1946.
Although Marshall's name is being removed, the college's dean, Lee Fisher, said the school will continue teaching about his contributions to the legal profession.
"There is no dispute that Chief Justice John Marshall made significant and enduring contributions to American jurisprudence, and to the importance of the Constitution in establishing our democracy," Fisher said. "Marshall's writings, decisions and judicial legacy remain an important part of our curriculum and a CSU Law education."
CSU is the second institution to remove Marshall's name in recent years. In May 2021, the University of Illinois at Chicago School of Law dropped his name following calls from students and alums.