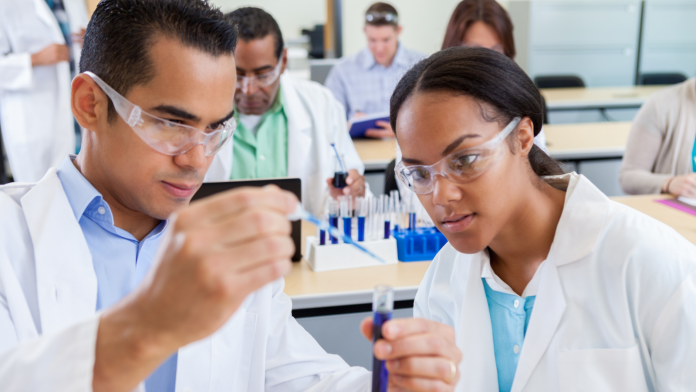 This week, the City College of New York (CCNY) received nearly $3 million from the National Science Foundation (NSF) to boost diversity in biochemistry, biophysics, and biodesign. The NSF previously awarded a $3 million grant to the City University of New York System (CUNY), which includes CCNY, earlier this month.
The most recent grant, "On-Ramp to the Molecular Machine Shop: Postbaccalaureate Training in Biochemistry, Biophysics, and Biodesign," will run for four years starting in the fall 2022 semester. The program aims to encourage more underserved students to pursue graduate and doctoral degrees in STEM fields, which will ultimately diversify the STEM workforce. It will fund the creation of a regional network that supports training, mentorship, and research opportunities for recent graduates from historically underrepresented groups. 
"Individuals from groups underrepresented in STEM, first generation college students, and students at under-resourced institutions frequently have limited opportunities to participate in the undergraduate research experiences that are necessary to be competitive for graduate programs or other STEM career pathways," a news release reads. 
The earlier grant program, "Nanoscience Connected to Life Grant," will run for five years across seven CUNY campuses, including CCNY. The program's goal is to train diverse PhD students for careers in life sciences and nanosciences in an effort to improve environmental and human health. The funding will allow the CUNY Graduate Center to provide stipends to PhD students enrolled in biochemistry, chemistry, and physics who want to conduct bio-nanotechnology research.