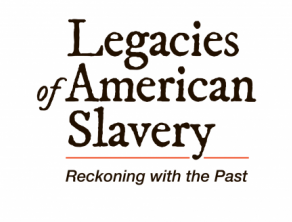 The Council of Independent Colleges (CIC) announced in February the seven colleges and universities that will participate in a multi-year project titled "Legacies of American Slavery: Reckoning with the Past." The project, led by David W. Blight, a Pulitzer-Prize winning historian and Sterling Professor of history, African American studies, and American studies at Yale University, will rely on each of the seven partner institutions to serve as regional hubs for community-driven research on the continuing impact of slavery.
"In the United States, we live amidst the legacies of a wide variety of historical experiences tied to race, slavery, the Civil War, Emancipation, and Reconstruction," Blight writes in an essay introducing the project. "And we live in a global historical moment in which the idea of the legacies of slavery seem to be everywhere in the mainstream media and popular culture."
The CIC's membership consists of small to mid-sized private liberal arts colleges and universities. Each of the member institutions chosen for the Legacies of American Slavery project, or Regional Collaboration Partners, will focus on one or more "legacy themes" identified by the council during the multi-year project.

Along with conducting research, the partner schools are encouraged to work with local libraries, museums, and other organizations to promote community discussion forums, organize museum exhibits, create online archives and resources, and commission documentary films or podcasts. Over the next three years, the CIC will provide operational grants of up to $60,000 to support project administration and core program activities, which can involve other regional colleges and community organizations, according to the council. 
The Regional Collaboration Partners will each host a conference on the legacies of slavery this spring and will coordinate additional activities and regional events to promote the project's mission through 2023. Yale University's Gilder Lehrman Center for the Study of Slavery, Resistance, and Abolition will offer summer workshops and faculty research fellowships for the duration of the project, followed by a national conference in fall 2023.  
"Racism — like the constitutional persuasions sometimes practiced, wittingly or not, to defend it — never dies honestly. History is never so easy, and it never stops happening," Blight  writes about the project, echoing the words of Frederick Douglass. "With this sobering awareness we will study the idea of legacies of the most difficult aspects of our past because we have to."