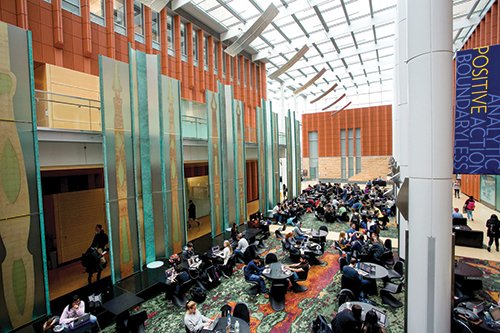 In June, some of the world's leading companies took steps in support of social justice that would have until recently seemed radical. Walmart pledged $100 million to create a Center on Racial Equity to support social justice initiatives. Apple announced the creation of an entrepreneurship camp for Black software developers. Facebook has committed to double the number of Black and Latinx employees by 2023.
The surge of mass protests against systemic racism and police brutality have prompted companies and organizations across multiple industries to make similar pledges in support of social justice and improve their own internal policies surrounding diversity, equity, and inclusion. In order to make good on these pledges, business schools play a pivotal role — through both the training and education they provide students and the pipeline of diverse candidates they offer companies as future leaders and decision-makers.
"Younger generations believe in positive change, and they believe they can make it happen," says Prashant Malaviya, PhD, senior associate dean for MBA programs at Georgetown University's McDonough School of Business. "Their life choices — from which school to attend, to which companies to work for — are greatly influenced by their values. The companies that are the best cultural fit to the values of these emerging generations will best be able to recruit and retain the top talent."
For many business schools, social justice and diversity are key components of their curricula. "At Georgetown McDonough, we believe we can best influence organizational change through our core mission — educating our students to be impactful leaders and participating in research that impacts business practice," says Malaviya.
The school also holds to its mission by allowing each student the opportunity to perform social justice work, whether it be volunteering through an MBA student organization, working with a curricular program like the Pivot Fellows, which teaches entrepreneurship and business to formerly incarcerated individuals, or engaging with the university's broader initiatives, like the Center for Social Justice Research, Teaching & Service.
In addition, Georgetown has launched a course titled "Leading Teams for Performance and Impact," which, according to Malaviya, "covers topics including the dynamics of diversity and inclusion, implicit biases, conflict and civility, and giving and receiving feedback."
At Rutgers University Business School (RBS), special focus and investment are placed on not only recruiting underrepresented students but in providing the necessary support and community they need to succeed in both their academic and professional careers. "We have a portfolio of programs that we are facilitating that all speak to this need for increased diversity and inclusion at the business school level," says Charles A. Brown, assistant dean for the school.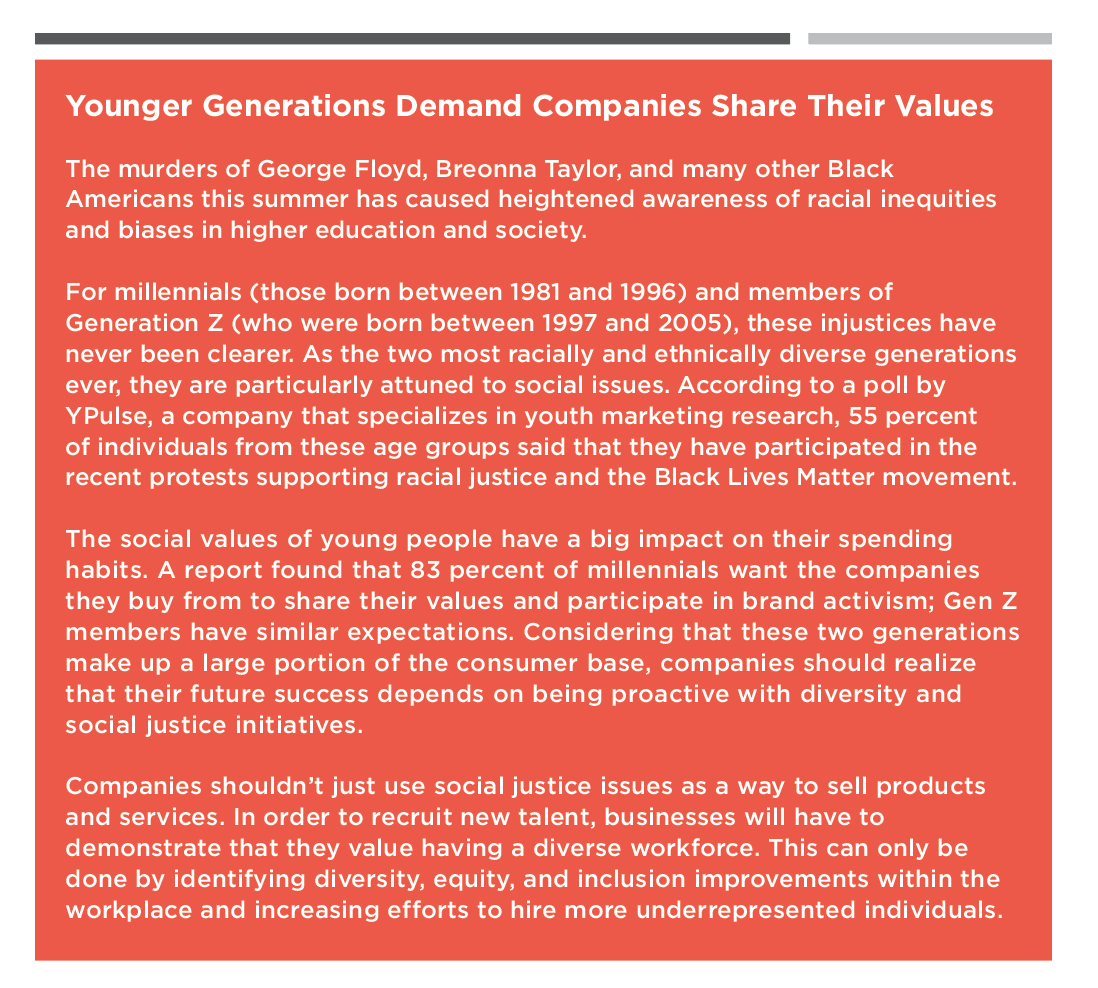 This includes RBS Business Student Transition at Rutgers (B-STAR), a two-tier program that is designed to help business students from underrepresented groups accelerate their academic progress and thrive during their time on campus. The first tier of the program involves an intensive, six-week curriculum during which incoming freshmen live on campus and take two college courses for full academic credit. The second tier is based on providing support services, resources, and leadership development opportunities as students work toward the completion of their undergraduate degrees.
This support continues after students graduate. The RBS Connect, Engage, and Opportunity (CEO) Network maintains partnerships with local, national, and global organizations to strengthen the school's programming and expose students to mentoring, internships, and even full-time job opportunities. 
"What we've done is put together a small group of organizations that have [diversity, equity, and inclusion] values in mind, and we seek to connect students with these partners, not just for one and done type opportunities — temp opportunity here, lunch and learn opportunity there — but as introductory tools to facilitate multi-touchpoint engagements," Brown says. These engagements include corporate site visits, panel discussions, and more.
With these initiatives in mind, Brown believes that the diverse graduates of RBS can effectively change the companies they join for the better. Even more importantly, they can bring positive changes to their own families and, on a greater level, within their communities. "If we can help to transform their family's life, we can transform a community," he says.
According to Brown, community is at the heart of reshaping organizations towards being more involved in social justice issues. "I think it is incumbent upon organizations to take the time to not just reflect but help to create sustainable change in the communities in which they are planted," says Brown. "I think for a while they've been in communities — they've been servicing or patronized by certain groups — without investing back into those communities."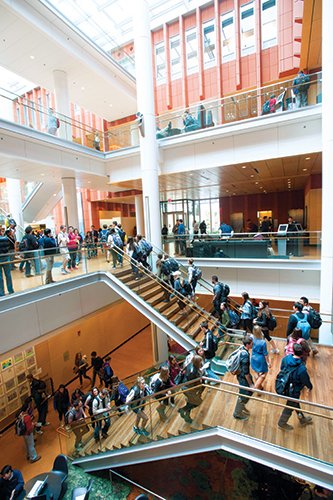 The University of Michigan Ross School of Business (Michigan Ross) is likewise committed to providing the necessary tools and outreach for underrepresented students to become efficient and inclusive leaders. 
"We have diversified school leadership, increased access to underrepresented mentors and role models, and ensured that students have equal access to influential networks for underrepresented individuals," says Scott DeRue, PhD, dean of Michigan Ross. Included in these initiatives are training sessions for MBA students that lead them in learning how to understand their own identities, recognize microaggressions and inequalities in the workplace, act as allies by intervening safely and effectively, and lead diverse, inclusive teams by removing biases and developing conflict resolution skills.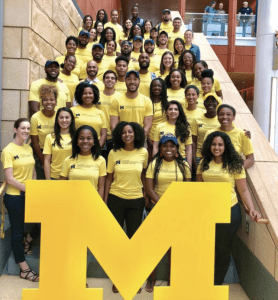 "We have also redesigned existing courses to address how the #MeToo movement and the Black Lives Matter movement are reshaping business," explains DeRue. "By redesigning our own organization to be more diverse, equitable, and inclusive, while also redesigning the academic experience to develop more inclusive business leaders, the Ross School aims to be among the business schools that build a better, more equitable, and more just world for all."
"Of course, we all have a long way to go and must have an unwavering commitment to this important work," he says. "It will be among the defining issues that determines our generation's legacy and contribution to society."●
Lisa O'Malley is the assistant editor of INSIGHT Into Diversity. This article was published in our October 2020 issue.