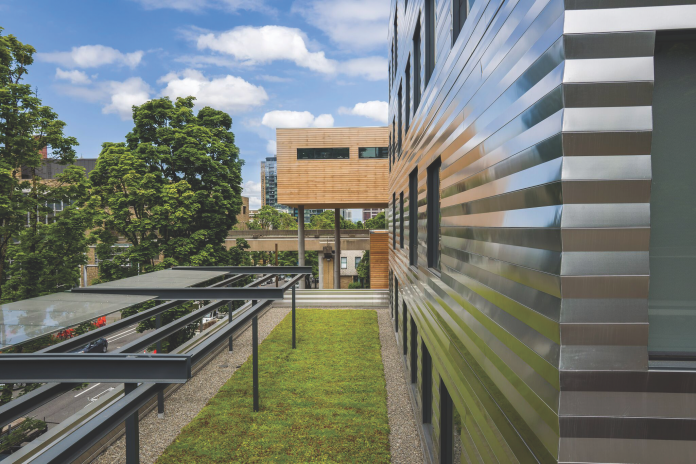 A cursory examination of more than 500 business school websites across the U.S.  appears to show that very few have chief diversity officers (CDOs) or other leadership positions solely dedicated to diversity, equity, and inclusion (DEI). This is in contrast to the business world at large and higher education institutions and individual colleges in general, all of which saw a surge in DEI-dedicated positions in 2020 primarily as a result of nationwide anti-racism and social justice movements. 
As of 2021, 52 percent of the top 500 publicly traded companies had a CDO or equivalent position, according to management consulting firm Russell Reynolds Associates. CDOs are even more prevalent in the realm of higher education, with 71 percent of institutions employing someone in this position as of December 2020, according to the Education Advisory Board.  
In 2020, the Association to Advance Collegiate Schools of Business (AACSB), the accreditation body for more than 900 business schools globally, updated its standards to push colleges of business to increase their DEI efforts and curriculum. Six of the AACSB's nine accreditation standards are now embedded with DEI principles. Those changes include attracting, retaining, and developing appropriately qualified and diverse faculty; documenting hiring practices; creating policies to ensure inclusive pedagogy; and more.
Notably absent, however, is a requirement that business schools have a CDO or equivalent DEI leader on staff or even measurable goals that they must meet.
This omission is largely due to the AACSB's broad definition of DEI to accommodate schools globally and account for cultural differences, says Stephanie Bryant, AACSB's executive vice president and global chief accreditation officer.
"This [requirement] would be very hard to do given the cultural lens that we apply to our interpretation of diversity and inclusion," Bryant says. "AACSB does not have specific requirements around promotion of any particular type of diverse faculty, and [we] allow schools to be guided by their mission and cultural context."
Of course, not having a designated diversity leader does not mean that a business school is abstaining from all DEI-related efforts. Some assign the responsibilities to multiple personnel. Others may simply lack the resources to create this position. Many are included in their university's overarching DEI plans. If a university is truly dedicated to these principles and has adequate resources on which they can rely, it is easier for its business school to effectively meet DEI standards, says Bryant.  
"A dedicated leader is a definite plus, but many [business] schools — particularly small schools — cannot afford to have a dedicated person overseeing DEI," she says. "This doesn't mean they can't do a great job."
"What matters most is that the efforts are given the proper attention in whatever organizational structure fits the school," she adds. 
Some DEI leaders, however, say that having a CDO or similar position is necessary for a business school to adequately prepare students for the modern workplace and to help diversify faculty. They also stress that creating this role can help ensure that underrepresented students and faculty have a voice on campus. Having someone who is passionate about DEI principles and understands the distinctive characteristics of business is key to building trust with and getting buy-in from faculty and business partners in the community, says Evan Green, assistant director of diversity and equity outreach at Portland State University's (PSU) School of Business.
"You need someone who has an understanding of corporate culture so they can help speak the language of business to the faculty, staff, and outside business partners," he says.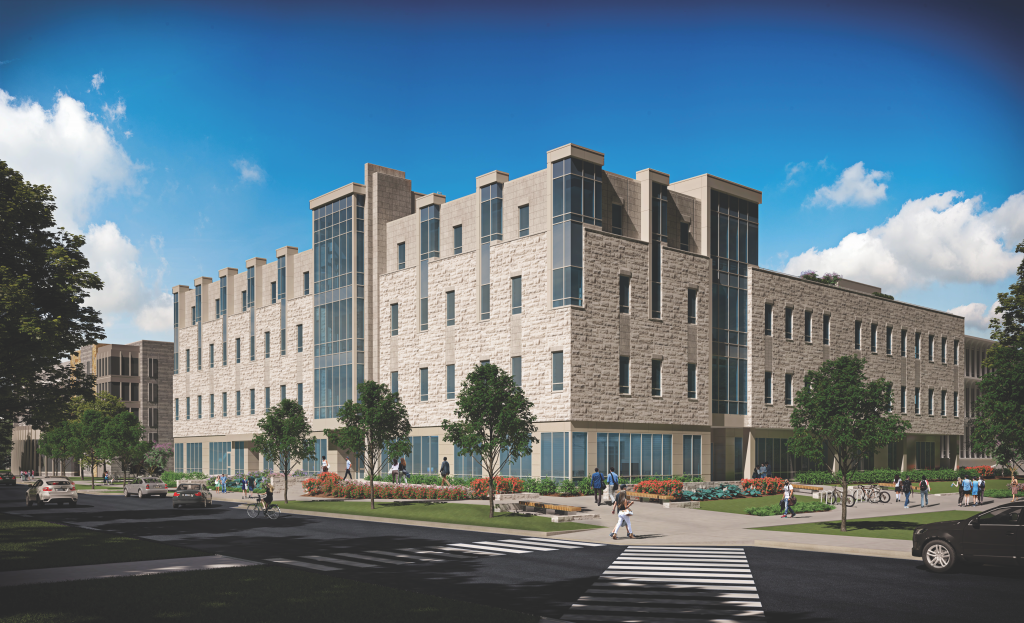 Prominent institutions such as Harvard Business School, the Wharton School of Business at the University of Pennsylvania, and the Stanford Graduate School of Business have recently hired or created new positions for diversity leaders.  The hope is that other business schools across the country will follow suit, says Brandy Mmbaga, PhD, faculty director of DEI, assistant dean of community engagement, and a professor at the Butler University Andre B. Lacy School of Business. 
"By having a dedicated person in that position, there is someone that is accountable for making sure that those things we preach and practice are also being implemented," Mmbaga says. "In the general world of business, we're looking for opportunities to make our organizations effective and to grow. Having a dedicated position for diversity has been an overlooked opportunity for a lot of business schools for quite some time."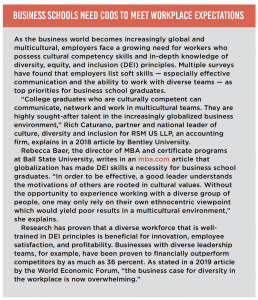 Smaller business schools that lack the resources of larger institutions may still be able to create CDO or similar positions if they are strategic. Mmbaga and Green suggest that schools should work to identify faculty members who are passionate about DEI and give them a stipend in addition to their current salary to oversee initiatives and work with students and faculty to ensure a diverse and inclusive learning environment. 
Green also says that small schools can seek outside support through grants and community fundraising to help attract quality DEI leaders. He believes that the AACSB should have a CDO requirement, but that it should work with schools to determine a realistic timeframe to create a relevant position that addresses their specific needs. 
Furthermore, the AACSB and schools must ensure that these positions, if mandated, do not become tokenized and used as a baseline for mere compliance, says Green. This possibility can be mitigated through careful examination of strategic DEI plans and their outcomes among students and faculty. Those looking to bring in a CDO also have to be committed to examining their own practices and changing those that go against DEI principles. 
"It's not [about] just paying lip service to [DEI], but having a plan and putting concrete things in place to work on," Green says.
Mmbaga agrees with the AACSB's stance that there is no one-size-fits-all approach to DEI leadership but says the association could still have a CDO requirement for accreditation with the caveat that schools already meeting certain DEI standards be exempt. She stresses that it is not enough to bring in a diversity officer simply to keep up with current trends or promote institutional successes.
"Not only will those institutions have to embrace that person and truly look at them as a source of leadership, but they will have to be supportive and on board with the things they are recommending," Mmbaga says. "Sometimes we don't always feel good with hearing the things we need to improve on. We only want to hear about the things we do well that we can celebrate."
Ultimately, Green expects the number of business school CDOs to increase regardless of accreditation standards because institutions will need to appeal to socially conscious and diverse student populations to remain competitive. Today's students are increasingly well versed on issues of social responsibility, justice, and equity, he says. 
"There is a groundswell from the young people that our institutions directly serve that want and expect changes around DEI," he explains. "Universities and schools of business are going to have to start making these changes so they can continue to attract top-level talent and students."●
Erik Cliburn is a senior staff writer for INSIGHT Into Diversity.
This article was published in our October 2021 issue.