New standards of accreditation require business schools to elevate diversity, equity, and inclusion (DEI) as key components of their curriculum. Graduates of these programs are expected to develop a deeper understanding about DEI and learn skills to promote positive social change in their workplaces and industries.
The Association to Advance Collegiate Schools of Business (AACSB) released the updated accreditation standards in 2020. DEI values are now integrated across six of the nine accreditation standards of the association.
As part of the new requirements, business schools must create strategic plans that indicate how they will "make a positive impact on society, the practice of business, the diversity of people and ideas, and the success of graduates."
Two business schools, Worcester Polytechnic Institute (WPI) Business School and Emory University Goizueta Business School, responded to that call to action by developing distinctly different programs to meet these goals.
Teaching Executives to
Become Thought Leaders
In May, WPI Business School announced the creation of a new Executive PhD program aimed at developing business leaders enrolled in the program into thought leaders who use their expertise to conduct studies and publish research aimed at promoting positive societal impact.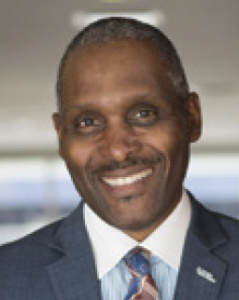 Three students are currently in the process of completing the program, including Scorpio Rogers, vice president of Mercy College's Manhattan and Bronx campuses. Rogers, a professor of entrepreneurship for 17 years, enrolled in the Executive PhD program because he wants to publish articles, engage in lecturing, and assist students who are also studying the field as well as share valuable knowledge with his students at Mercy.
"Part of what I'm looking at is adding to a lot of the entrepreneurial activities at the school and making sure that we're following best practices," he says. 
As part of the program, Rogers is conducting research on whether Black students who study entrepreneurship eventually launch businesses and, if so, whether those ventures have a positive impact on Black communities.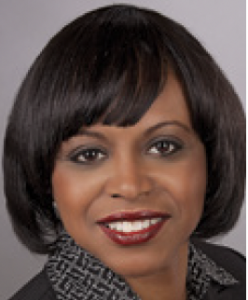 "He is the perfect example of someone who's come in and wants to use this [program] to make a difference in the world by promoting entrepreneurship in the Black community as a way of economic advantage," says Rev. Debora Jackson, DMin, dean of WPI Business School.
The program is designed to allow executives with at least 15 years of business experience to pursue their PhDs while continuing their professional careers. Students choose from three concentrations — entrepreneurship, information technology, and operations management — that will guide their focus as they build skills and learn how to conduct research. These skills can then be applied to their current positions or used to pivot into other fields, such as consulting or teaching.
"If you think about the process of matriculating and earning a degree, you're writing papers, you're going to conferences, and having the opportunity to present," she says. "It creates a whole new stage in academic studies for many of these leaders who are seen in an industry context, but not an academic one."
The inspiration for the program came from speaking with industry contacts who want to share their business acumen and experience in a more influential way, says Jackson.
"For me, having this program is one of the ways that we are living up to the accreditation standard," Jackson says, referring to the AACSB's standard on making a positive societal impact. "We are making an impact for the betterment of society because we are helping our leaders to understand the value of giving back."
New DEI Concentration
for MBA Students
The Goizueta Business School at Emory University also recognizes the importance of engaging business leaders in learning and actively practicing DEI principles. In December 2021, the school launched a concentration in DEI for one-year and two-year MBA students as a way of elevating the topic for emerging business leaders. 
The concentration was among several initiatives the school created in response to the racial justice movement in the summer of 2020 and the demand for more accountability and intentionality on the part of business schools and other academic institutions.
"We had academic curricular offerings for our other strategic priorities," says Brian Mitchell, associate dean of full-time MBA programs and Goizueta Global Strategy and Initiatives. "We realized we needed to do the same for DEI if we were going to be as serious in our actions as we were in our words."
Students are required to take three qualifying electives to receive a DEI designation. One is Bias in the Workplace, a course that examines the science behind unconscious biases. Another is the Peachtree Minority Venture Fund, a student-run venture capital fund that offers equity investments to underrepresented entrepreneurs.
Goizueta's program allows students to explore important DEI-related issues they may encounter in their current and future workplaces and learn strategies to overcome them. The program makes good business sense as well as develops skilled DEI advocates and leaders in the business community, says Mitchell.
"There's no question anymore that businesses are more successful, more profitable, more enduring in the services that they're able to provide over time when they are more diverse in terms of their employee population, their customer base, and their points of view," Mitchell says. "Being able to understand that, being able to understand the barriers that prevent [DEI] from happening historically, that's training leaders to be more effective in the jobs that they do and, at the same time, be more responsible as stewards of humanity."●
Lisa O'Malley is the assistant editor of INSIGHT Into Diversity.
This article was published in our October 2022 issue.