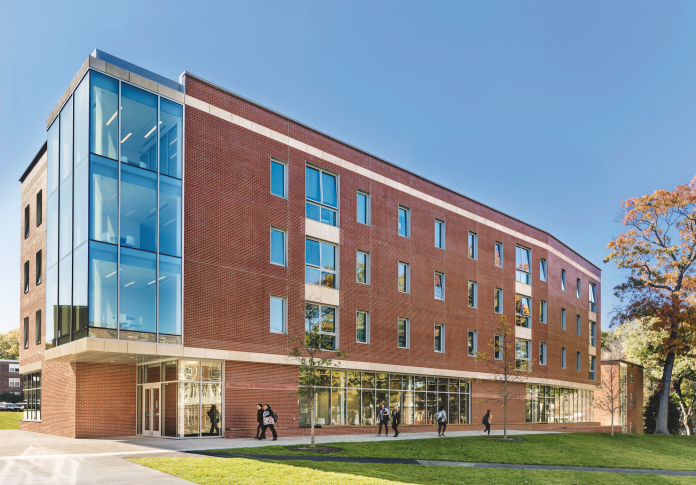 Collaboration is not new to diversity officers in higher education. In fact, it is essential to our work. So when Regis College facilitated an initiative to strengthen equity and inclusion efforts across the 59 independent colleges and universities of the Association of Independent Colleges and Universities in Massachusetts (AICU Mass) in January 2021, we knew the best and only way forward was by building more opportunities for collaboration.  
The times in which we live present significant challenges — and opportunities — for senior diversity officers. Managing racial equity action plans, the ongoing pandemic, the 2020 national election, institutional statements condemning anti-Asian violence and the January 6 insurrection, planning events to celebrate Black History Month, and simply bringing people together after isolation are but a few of the key issues we confront. And now more than ever, it's critical to learn from each other and maximize our collective resources. 
AICU Mass has a strong record of bringing together its member institutions, each with different missions and priorities. When the pandemic hit, the organization convened college and university presidents on a regular basis to share data and information, which was critical in the early days of COVID-19. Working together and with officials statewide, the group helped to lead the safe reopening of private college campuses across Massachusetts.
This model of success led to AICU Mass seizing the opportunity to utilize the same approach for collaboration around justice, equity, diversity, and inclusion. The primary goal was to not only celebrate what each individual institution was doing but to also take collective action across Massachusetts campuses to achieve something truly transformative. While many campus diversity officers were already collaborating to one degree or another, this effort established a formal program that enables us to share resources and promote systemic change. It is financially supported and provides a direct connection to our college presidents. 
Known as the Justice, Equity, Diversity, and Inclusion (JEDI) task force, our focus is centered around campus inclusivity in every dimension, with three priorities: 
Provide tools to better gauge
the campus climate
Through a recent partnership with Viewfinder® Campus Climate Surveys, owned by Lenore Pearlstein, co-publisher of INSIGHT Into Diversity magazine, AICU Mass members will be able to administer affordable, comprehensive surveys to collect data that helps members understand current experiences and perceptions of all individuals on their campus in order to support an environment where everyone feels safe, welcome, and valued. Survey questions will be tailored to fit our member campuses so that each member can better assess our own practices and build more inclusive educational experiences throughout the state.
Professional development for
faculty and staff of color
In partnership with Suffolk University, AICU Mass launched an Inclusive Leadership Program offering virtual professional development and learning opportunities. The program began with an initial cohort of 119 participants across 54 institutions. Meeting once a month, they engaged in topics such as emotional intelligence, individual and institutional leadership, identifying skills required to effect organizational change, and self-care and coaching for inclusive leaders. Participants also heard from industry experts and reflected on how they might contribute to the diversity, equity, and inclusion (DEI) activity on their respective campuses. 
After surveying the group about their experience, we found that participants appreciated having a dedicated space to learn with their peers, and they have been instrumental in recruiting their colleagues to future programs. AICU Mass is excited to launch the second cohort in January 2023 and increase inclusive leadership practices throughout the region and the entire higher education enterprise.
Support programs to increase supplier diversity and spending
AICU Mass formed a partnership with Supplier.io, a leading provider of a supplier diversity platform and databases, to help members increase spending with diverse suppliers.
Building upon our progress to date, this academic year we will incorporate bias response best practices and restorative justice into our programming. In addition to sharing best practices, AICU Mass is working on professional development for DEI and compliance officers who are on bias and climate response teams.
Most of our member senior diversity officers are offices of one, and, regardless of size, always in need of resources — both financial and human — to accomplish their equity and inclusion goals. Through AICU Mass, existing diversity officers now have a plethora of colleagues with whom to network, brainstorm, and grow, while new diversity officers are immediately connected to the group so they do not have to spend crucial time seeking resources and building connections.●
Audrey Grace, JD, is vice president for inclusive excellence and chief diversity officer at Regis College.
Joyya Smith, EdD, is vice president for diversity, access, and inclusion at Suffolk University. 
This article was published in our November 2022 issue.