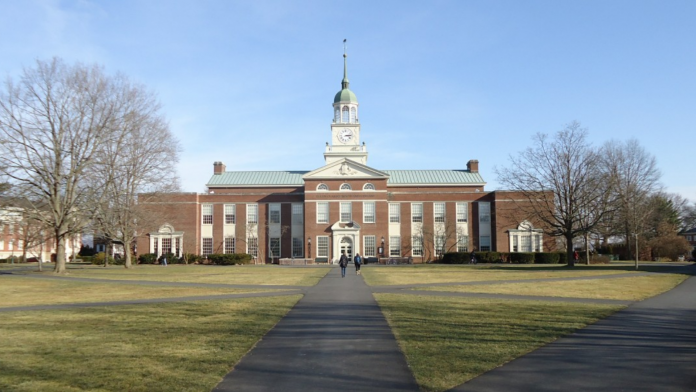 Bucknell University officials announced they are investigating a recent incident of harassment against LGBTQ students on campus.
In a letter to the campus community, officials said last week a group of men attempted to break into Fran's House, a student residence that houses LGBTQ individuals, and allegedly "harassed and intimidated" residents entering the building.
"It is clear from multiple accounts that the students violated the physical space and, far more importantly, the residents' sense of place and security," the letter states.
Tyler Luong, a residential advisor at Fran's house, wrote a letter to university President John Bravman identifying the men as members of the Tau Kappa Epsilon (TKE) fraternity. Fran's House was the former home of the TKE chapter before it was banned from campus in 2019.
"I saw one of my residents holding down the window, while a bunch of silhouettes stood menacingly on the other side," Luong wrote. "Can you possibly imagine seeing the fear that was in the eyes of my residents? Because it wasn't imagination for me."
Although Luong tried to contact Bucknell's Department of Public Safety, he said that officers "did not arrive in a timely manner" and allegedly dismissed the situation without speaking to any of the house's residents.
In the university's statement, officials say they have launched third-party investigations into both the alleged harassment and the response from Public Safety officers. In addition, officers will receive more education and professional development to "foster a better sense of safety and belonging for all members of the Bucknell community."
On Saturday, residents of Fran's House issued an official statement calling on the university to permanently establish the building as LGBTQ student housing so that no one can "feel entitled to come to our home and say it's 'their house and not ours.'" It also demands that the offenders and officers involved are held accountable.
"What happened to this house is abhorrent. Appropriate actions must be taken by the Bucknell Administration to ensure nothing like this will ever happen again," the statement reads.