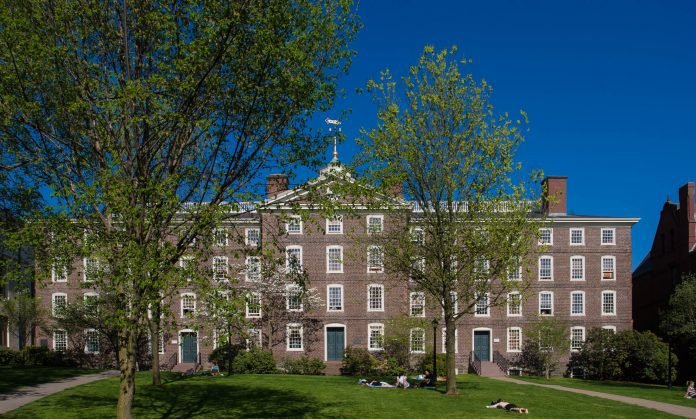 Last week, Brown University students overwhelmingly voted for the school to provide reparations to the descendants of enslaved people owned by the university's founders and former leaders, the school announced on Monday.
Of Brown's roughly 7,000 undergraduates, 2,000 students participated in an annual spring election presented by the Brown Undergraduate Council of Students (UCS). More than 85 percent of the voters approved two reparations-related measures that say Brown should make "all possible efforts to identify the descendants of enslaved Africans who were entangled with and/or afflicted by the University and Brown family and their associates."
The referendums propose that Brown provide reparations in several ways, including preferential admission for descendants of enslaved people, direct payments to descendants, and targeted investments in Black communities, according to election material from the UCS.
Brown, which is cited as being the seventh oldest higher education in the country, has buildings that were built by slaves. 
John Brown, the school's namesake, was responsible for the trafficking of hundreds of Africans into slavery in the U.S., and even publically feuded with his brother Moses Brown, an abolitionist and prominent anti-slave trade advocate, about the matter. The university's first president, Rev. James Manning, owned a slave when he first settled in Rhode Island. 
In recent years, many colleges and universities across the country have come to reckon with the ways they have benefited from slave labor through research and have started reparations discussions with their campus communities.