Associate Dean for Diversity, Equity, and Inclusion at Dartmouth Geisel School of Medicine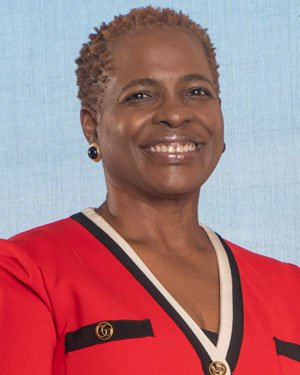 Lisa McBride, a St. Louis, Mo., native, has an extensive and distinguished background, including serving as chief diversity officer at multiple higher education institutions. She currently serves as the associate dean for diversity, equity, and inclusion at Dartmouth University's Geisel School of Medicine.
McBride previously served as the associate dean of diversity and inclusion and a professor of medical education at Texas Christian University School of Medicine.
McBride was the inaugural vice president for diversity and inclusion at Salem State University, where she was a member of the President's Executive Cabinet. During her tenure in this role, McBride initiated a campus climate survey, conducted microaggression training for faculty, developed a cultural competency training and curriculum within the Healthcare Studies program, and created a Diversity Leadership Speaker Series.
McBride also served as the chief diversity officer at Philadelphia College of Osteopathic Medicine, where she single-handedly created four endowed scholarships for African-American, Latino, LGBTQ+, and veteran students.
Additionally, she served as special assistant to the president for social equity and university ombudsperson for the California University of Pennsylvania (Cal U). During her tenure at Cal U, she singlehandedly increased the minority graduation rate by 33 percentage points to 60.5 percent by implementing Cal U Men United, a mentoring group for young men of color.
McBride began her career as a police officer in St. Louis, Mo. She then transitioned to a federal criminal investigator for eight years in various international countries as an undercover operative and demonstrated competency working with people of diverse ethnicities and backgrounds. McBride is experienced as an impartial dispute resolution practitioner around promotion, salary inequality, evaluation disputes, sexual harassment, and other issues regarding employment. McBride developed, implemented, and assessed university-wide diversity policies and related initiatives and possesses the ability to facilitate cooperation and consensus through education, negotiation, and mediation.
McBride has also won multiple awards for her diversity work, which includes the 2012 Women of Excellence Award by The New Pittsburgh Courier; the 2012 Multicultural Leadership Award at the Third Annual Pittsburgh Diversity and Leadership conference; the 2014 Most Powerful and Influential Women Award at the Fifth Annual Philadelphia Diversity and Leadership conference; and the 2015 INSIGHT Into Diversity Diversity Visionary Award.
McBride earned a doctorate in conflict analysis and resolution from Nova Southeastern University and a bachelor's and master's in criminology from Indiana State University in Terre Haute, Ind.
McBride owes her success to her beloved parents, Elmer and Mary McBride.