Chief Diversity Officer, General Motors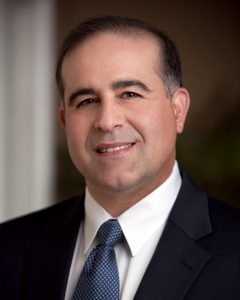 Kenneth J. Barrett, U.S. Navy (Ret.), is General Motors' first Chief Diversity Officer. Barrett has 14 years of executive experience, including five years of award-winning performance as the U.S. Navy's Diversity Director. Before joining GM, he served as the Under Secretary of Defense's Acting Director, Office of Diversity Management and Equal Opportunity, in Washington, D.C. Prior to that, Barrett had five years of award-winning performance as the U.S. Navy's Diversity Director, where he achieved historic levels of minority and female officer additions and transformational work-life balance initiatives.
In 1984, Barrett began his career with the U.S. Navy.  After commissioning through the Naval Reserve Officer Training Corps, he held positions in engineering and operations.
A Worcester, Mass. native, Barrett holds a bachelor's in political science from the College of the Holy Cross, a master's in national security and strategic studies from the Naval War College and an executive master's in business administration from the Naval Postgraduate School. He completed the Federal Executive Senior Fellow Program at Harvard University and is a graduate of the Armed Forces Staff College.
Under Barrett's leadership, the Navy's Strategic Diversity Working Group was selected as the nation's No. 1 Diversity Council by the Association of Diversity Councils. The Navy also was selected as the Top Federal Agency for diversity and inclusion by another diversity publication. For his efforts as lead of the Navy's Task Force/Life Work, Barrett and his team were recognized with the Ted Childs Work Life Excellence Award. Other personal awards include: the Defense Superior Service Medal, the Legion of Merit, Defense Meritorious Service Medal, Meritorious Service Medal (two stars), Navy Commendation Medal (three stars) and the Navy Achievement Medal, as well as many other unit and campaign awards.