Vice President, Diversity, Equity and Inclusion at Binghamton University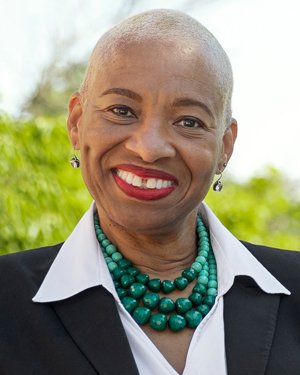 Karen A. Clinton Jones, PhD, serves as Binghamton University's inaugural vice president of diversity, equity, and inclusion. In this role, Jones leads and coordinates the university's strategic approach to diversity in all aspects of workforce development and campus life, focusing specifically on education and employment, equity, affirmative action, cultural understanding, cultural competency, community outreach, and civil and human rights. 
Prior to joining the Binghamton community, Jones served as chief diversity officer for Buffalo State College. She also previously served as the executive director for equity and access at Virginia Tech, ensuring compliance with federal, state, local, and university regulations relating to all aspects of the employment process. To this end, she was responsible for developing, implementing, and leading the institution's equal opportunity/affirmative action programs, compliance, and hiring initiatives. 
Jone's professional experience also includes serving as the director of corporate diversity at Excellus BlueCross BlueShield (Lifetime Health Care Companies) in Rochester, N.Y., where she directed corporate and five region-wide diversity-related initiatives. She also served as director of the CONNECT Program at St. John Fisher College in Rochester. Other positions include serving as the cultural relations specialist at Global Crossing North America and various other leadership roles while employed with SUNY Brockport.  
During her tenure in Buffalo, she served as a board member of Read to Succeed Buffalo, the Erie County Arts and Cultural Advisory Board, and the New York State Council on the Arts, Special Arts Services panel. As a former member of the Rochester community, Jones served on several not-for-profit boards and community-based committees. She is a member of Alpha Kappa Alpha Sorority, Inc.
Jones holds a PhD in educational leadership and policy, with a concentration in higher education, from the University at Buffalo. Her dissertation focused on Black males and persistence to degree completion. She earned an MSEd in counselor education from SUNY Brockport and a bachelor's degree in criminal justice from SUNY Buffalo.