Vice President for Inclusive Excellence, The College of New Jersey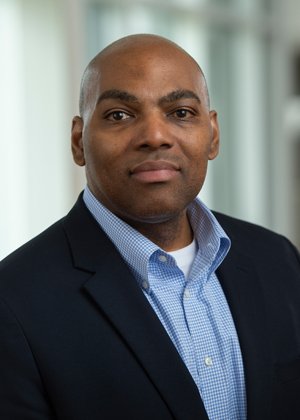 James Felton is the inaugural Vice President for Inclusive Excellence at The College of New Jersey. Previously, he was the Chief Diversity Officer at State University of New York at Cortland, and he served as the inaugural Director of Intercultural Affairs at Western Carolina University in Cullowhee, NC.
Recognized as a national leader and scholar-practitioner in the field of diversity in higher education, Felton has contributed to the development of several diversity and strategic plans including the University of Wisconsin's Plan 2008 (Green Bay campus). He has managed several scholarship and mentoring programs for underrepresented students at a number of selective private liberal arts colleges and state-system universities across the country; and he has collaborated with corporate, nonprofit and federal agencies and NGOs to promote international programs and initiatives on diversity and social justice. He is the co-author of the book Inclusive Directions: The Role of the Chief Diversity Officer in Community College Leadership.
Felton is a founding member of the Pennsylvania Association of Liaisons and Officers for Multicultural Affairs (PALOMA), a statewide organization that provides advocacy, support, best practices, and continual renewal for diversity professionals in the field.
A frequent conference and workshop presenter, Felton has been a member of the National Advisory Council for the National Conference on Race and Ethnicity since 2014. From 2015-2017, he served as the project team leader on behalf of Anne Arundel Community College's participation in the Committing to Equity and Inclusive Excellence: Campus-Based Strategies for Student Success project sponsored by the Association of American Colleges and Universities (AAC&U). In 2016, Felton participated in the White House Convening on Diversity and Inclusion in Higher Education, sponsored by the White House Domestic Policy Council in partnership with the U.S. Department of Education.
Felton completed his BA and MS degrees from McDaniel College in Psychology and Education Administration. He is currently pursuing his PhD in Global Leadership from Indiana Institute of Technology.