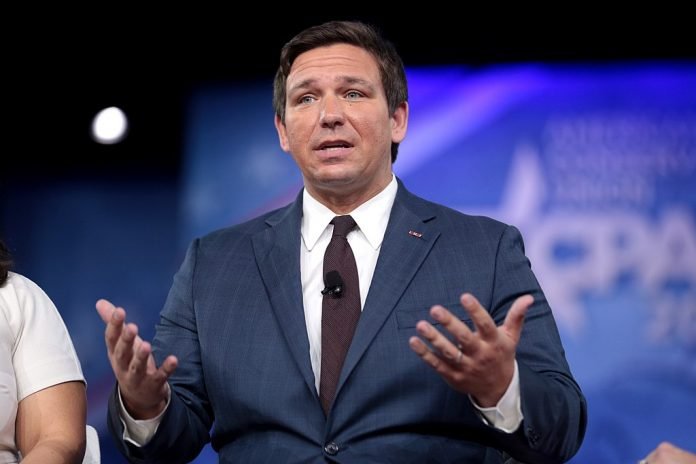 The nation's oldest Black fraternity is moving its 2025 conference from Florida in protest against Republican Gov. Ron DeSantis and his "harmful, racist and insensitive policies against the Black community."
Alpha Phi Alpha Fraternity announced this week that it will move its convention from Orlando to an undecided location. The convention attracts 4,000 to 6,000 attendees and contributes an economic impact of $4.6 million, according to the fraternity.
The fraternity's general president, Willis Lonzer, stated that the decision was partly influenced by Florida's new education standards, which require teachers to tell middle school students that enslaved people developed skills that "could be applied for their personal benefit."
The controversial new standards have drawn criticism from civil rights groups, educators, and advocates, including Vice President Kamala Harris, who recently said the state's framework for teaching Black history "is not only misleading, it is false and pushing propaganda."
Lonzer said the standards were the breaking point for the fraternity and its members. "We need to be clear that slavery was immoral, and anyone who suggests otherwise is either incredibly ignorant or grossly divisive or both," he said in a statement.
The fraternity's decision to pull its convention follows travel advisories issued in May by Equality Florida, the League of United Latin American Citizens, and the NAACP warning of recent laws in Florida targeting people of color, immigrants, and members of the LGBTQ+ community.