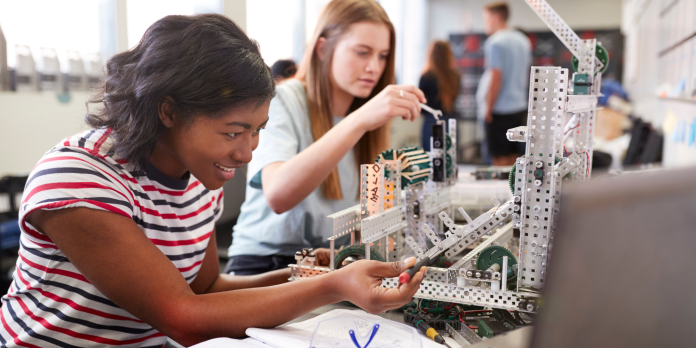 Binghamton University is launching a new alliance with six historically Black colleges and universities (HBCUs) in an effort to build collaborative research capabilities and help HBCUs achieve Carnegie classification.
The New Educational and Research Alliance (NERA), in partnership with the Thurgood Marshall College Fund, will bring together the resources, knowledge, and expertise of its participating institutions to address societal inequities. The joint research initiative will focus on artificial intelligence, data science, cybersecurity, materials, biomedical engineering, smart energy, future manufacturing, health care, and agriculture.
The alliance is intended to nurture a diverse talent pipeline for graduate students in engineering and computer science by offering mentorship, joint course development, and summer internships.
"Our role in higher education is to transform the lives of our students but also to think about ways that we can contribute to the success of our colleagues and students," said  Karen A. Jones, vice president for diversity, equity, and inclusion at Binghamton, said in a press statement. "We want to build a concrete action plan so we're not going to just check a box and say that we're done. This alliance is going to have a life of its own, and it's going to run. I'm really excited about the next steps."
The partnership will also provide resources and guidance to help HBCUs achieve a high research Carnegie classification, which is used by a variety of organizations, including the federal government, to assess the research capabilities of colleges and universities.
The HBCUs participating in the alliance include:
Alabama A&M University in Huntsville
Central State University in Wilberforce, Ohio
Tuskegee University in Ala.
Prairie View A&M University in Texas
The University of the District of Columbia
Virginia State University in Petersburg
"Binghamton has a reputation of being a great research university, and some of our HBCUs are on the verge of becoming great in some areas," said N. Joyce Payne, founder of the Thurgood Marshall College Fund. "This was a prime opportunity to bring the two communities together to start the conversation."
If the project is deemed successful, the Thurgood Marshall College Fund — which represents 47 universities, including the six HBCUs selected for NERA — plans to replicate it at additional member institutions.