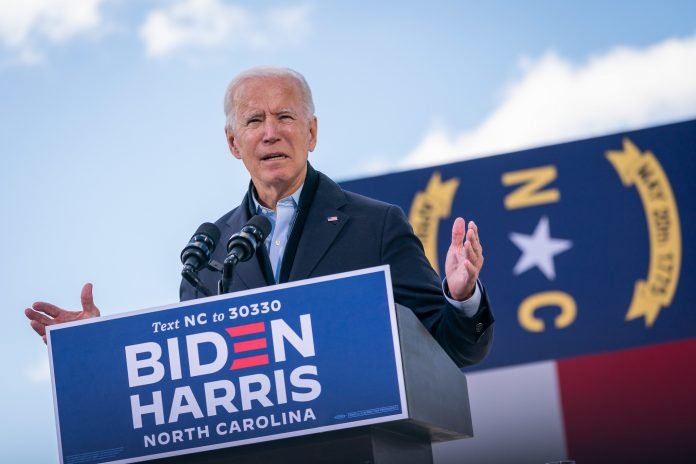 President-elect Joe Biden announced a proposal for $35 billion in coronavirus aid for higher education institutions on Thursday. 
The funds will be part of a larger $1.9 trillion relief package, billed the "American Rescue Plan," that Biden will introduce to Congress after taking office. 
According to a summary of the plan's proposal, the $35 billion in funding will be an expansion of the Higher Education Emergency Relief Fund and will be primarily directed at public institutions, including community colleges. Public and private historically Black colleges and universities, as well as minority-serving institutions, will also be eligible. 
The plan is intended to help colleges and universities cover the costs of implementing public health protocols, distance learning plans, and emergency grants to at-need students. 
The summary also states it will provide millions of students an additional $1,700 in financial assistance from their college. It has not been specified yet whether these funds would be part of the federal Pell Grant or a separate program.
In addition, Biden's plan includes a "Hardest Hit Education Fund," which would provide $5 billion to governors to allocate for students hit the hardest by the pandemic in the early education, K-12, and higher education programs.
The plan was announced the same day the Education Department made available the $21.2 billion in higher education stimulus funding that was included in the coronavirus relief legislation signed into law by President Trump in December.