President-elect Joe Biden vowed to diversify his cabinet during his campaign and is continuing to follow through on that promise with his recent nominations to help lead the country. 
On Monday, the General Services Administration (GSA), announced that it formally recognizes Joe Biden as the winner of the November elections and will begin assisting the incoming administration with White House transitions. 
President Trump, who's criticized for having the most White and most males in his cabinet since former president Ronald Regan, responded to GSA's announcement in a tweet saying he "will never concede" while disputing claims of election fraud. 
Despite transition drama, Biden has announced much of his senior staff picks, which includes historic firsts for the positions. 
Janet Yellen, 74, is an economist at the Brookings Institution, professor emerita at the University of California at Berkeley, and previously served as chair of the Federal Reserve Board. Yellen will make history as the first woman Treasury secretary. 
Alejandro Mayorkas, 61, is a lawyer who previously served as the deputy secretary of the U.S. Department of Homeland Security (DHS), making him the highest-ranking Cuban American White House official during the Obama administration. In 1998, Mayorkas was the youngest U.S. attorney, AP News reports. 
If approved by the Senate, Mayorkas will be the first Latino and first immigrant to serve as head of DHS.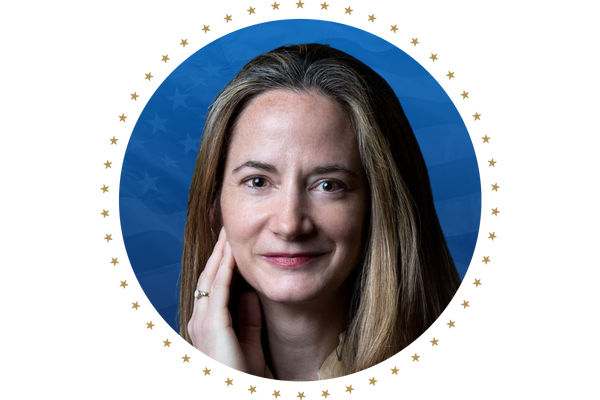 Avril Haines, 51, a lawyer and former deputy national security adviser and first female deputy director of the Central Intelligence Agency will serve as the first woman director of national intelligence.
"These diverse, experienced, and talented individuals demonstrate President-elect Biden's commitment to building an administration that looks like America," Biden officials said in a statement last week.
In addition to Biden's nominees, House Democrats and Indigenous leaders are encouraging the president-elect to consider New Mexico Rep. Deb Haaland as Secretary of Interior. Haaland is an enrolled member of the Pueblo of Laguna and one of the first Indigenous women to serve in Congress. If appointed, Haaland would be the first Native American cabinet member in U.S. history.
"Representative Deb Haaland is eminently qualified to be Interior Secretary," 50 House Democrats wrote to Biden's transition team last week, Politico reports. "She has been a champion for our environment and public lands and has worked tirelessly to improve the nation-to-nation relationship between the United States and Indian tribes."