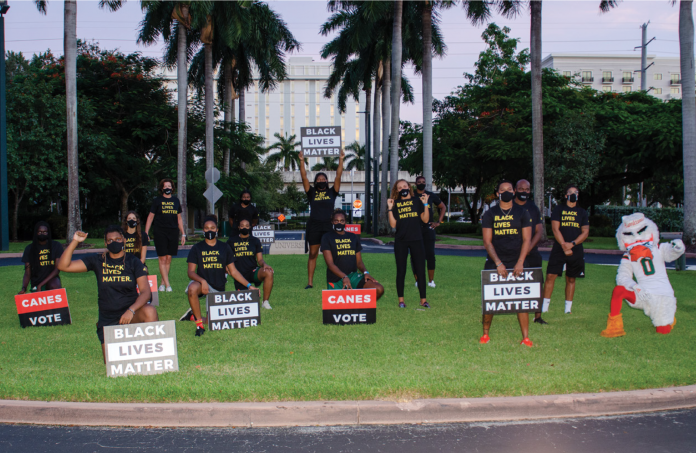 In May 2021, the Knight Commission on Intercollegiate Athletics released a report firmly stating that all college and university athletic departments must take intentional, proactive steps to implement diversity, equity, and inclusion (DEI) values if they are to rectify the inequities that have long plagued their industry
"Redressing racial equity and racial injustice in college sports must be an ongoing priority and area for investment, not only for the NCAA but for every institution, every college president, every [a]thletic [d]irector, every coach, every athletic program staff member, every [f]aculty [a]thletic [r]epresentative, and every university diversity and inclusion officer," the commission wrote.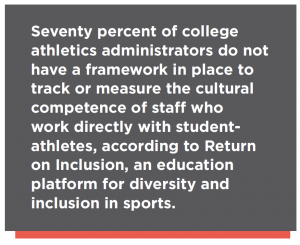 The report echoes the sentiments of many in the world of college athletics who have advocated for better treatment and compensation for student-athletes, more equitable hiring and advancement practices for coaching staff, enhanced protection against sexual harassment and abuse, and more. As these issues have gained more public attention in recent years, there has been a growing push for athletic departments to hire DEI experts to lead the charge. 
These new professionals, often known as athletic diversity and inclusion officers (ADIOs), are tasked with addressing the distinct equality and inclusion challenges facing college sports.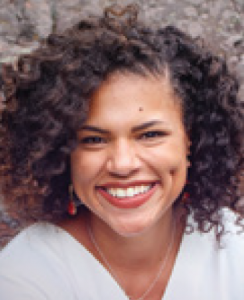 "Being in the infancy of these roles, we have the unique ability to create a foundation for what it means to do DEI within an athletic department," says Sheridan Blanford, the inaugural associate athletic director for DEI at the University of Washington (UW). "We are quite literally building the plane as we are flying it."
As in higher education and society more broadly, the world of postsecondary athletics is deeply entrenched with ideologies and traditions rooted in systemic oppression, and it is the ADIO's responsibility to uncover and eradicate those systems, Blanford explains. She tries to combine DEI best practices from the corporate, education, and nonprofit sectors to suit the unique needs of college sports. 
"Through feedback from our stakeholders it was clear that adding a senior-level administrator to focus on this work within our department was critically important," Jennifer Cohen, UW's director of athletics, said in a press release about the creation of Blanford's position. The role was originally funded by the university's head football and basketball coaches; having the athletic department's "most visible and influential leaders" commit to this work shows that DEI is truly essential, Blanford says. Today, she reports to Cohen and UW's vice president for minority affairs and diversity. 
Colleges and universities can best support DEI sports professionals by integrating them into all elements of athletic departments, offering them adequate resources and staff, and providing them with access to athletic and university leadership, she says.
"[ADIOs] need to not only be invited into the room, but they need to have a seat at the table and have the respect to provide that perspective, so it's more than just a DEI update at the senior leadership meeting," explains Blanford.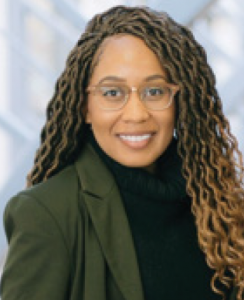 Ajhanai "AJ" Keaton, PhD, an assistant professor of health and sports science at the University of Louisville, has studied DEI in college athletics extensively and is responsible for coining the term ADIO. She agrees that these positions need to be considered senior level administrators and granted the same authority and adequate funding available to many university CDOs. 
One of the challenges for ADIOs, however, is the lack of familiarity of what role DEI leaders should play within the realm of college sports. Institutions that create these positions should have clear expectations of what the ADIO is expected to do because "DEI has different interpretations to individuals with different power," Keaton says. 
"These positions are new, and changing culture takes time. We need to have realistic expectations of these leaders," she explains. 
Keaton's research has pointed to the lack of diversity among leadership as one of the overarching issues plaguing college sports. Women and people of color are consistently underrepresented in top positions such as head coach, athletic director, and conference commissioner. Among the 65 wealthiest athletic departments in the NCAA, only five are led by women — three of whom are White and two Black. Such statistics are the result of institutional racism and gender biases that have long pervaded college athletics, according to a 2021 article by Keaton.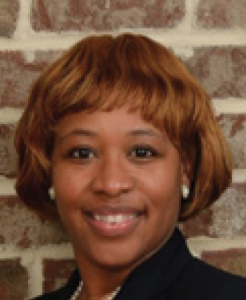 Renae Myles Payne, EdD, the senior associate athletic director/administrator and chief diversity officer for University of Miami (UM) Athletics, says introducing DEI efforts to college sports leadership and staff often means starting with the basics. She has worked with or counseled more than two dozen athletic departments on how to introduce these roles because, for many of them, fundamental DEI concepts "were things they had never talked or thought about before," she says. 
At UM, Myles Payne implemented a nine-week training program for more than 200 athletic department employees that focused on racial literacy. Staff members watched a docuseries that addressed the origins and consequences of race as a social construct. They were divided into teams that participated in weekly virtual discussions on the topic. 
Myles Payne says she recommends that new ADIOs join one of the several organizations that have been founded to support DEI sports officers, such as the National Association of Collegiate Directors of Athletics and the Diversity, Inclusion, and Equity Council of Excellence. Then, she says, ADIOs must discover what the immediate needs of their department are — as no two schools or athletic departments will be the same. 
She is optimistic about the future of this field now that more schools are joining the effort to integrate DEI into sports and attributes much of this success to the athletes who advocated to change the status quo.
"Student-athletes changed the game," she says. "They told administrators, 'We need more [leaders] who look like us and can speak our language. What are you going to do about it?'"●
Mariah Stewart is a senior staff writer and Mariah Bohanon is the senior editor of INSIGHT Into Diversity.
Venessa A. Brown is a member of the INSIGHT Into Diversity Editorial Board. Southern Illinois University Edwardsville is a 2014-2021 recipient of the INSIGHT Into Diversity Higher Education Excellence in Diversity (HEED) Award.
This article was published in our March 2022 issue.