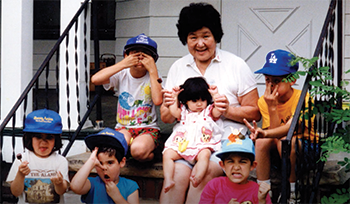 In 1977, Rep. Frank Horton of New York and Sen. Daniel Inouye of Hawaii proposed that Congress designate one week annually to celebrate the achievements and contributions of Asian Americans and Pacific Islanders in the United States. Each proposal was subsequently voted down by American lawmakers. More than a decade later, the U.S. established a full month in recognition of this diverse people and their integral role in the nation's history. 
Today, Asian Americans and Pacific Islanders (AAPI) are the fastest growing minority population. Still, as filmmaker Matthew Hashiguchi notes, "in many ways the Asian American experience isn't part of the mainstream dialogue in the United States." Films, documentaries, and other video resources are just one way to bring awareness to AAPI issues and celebrate Heritage Month. Below are descriptions of free online documentaries, lectures, and short films that bring these experiences center stage. 
Take on America with OZY
Season 1, Episode 4: "Asian American Millennials"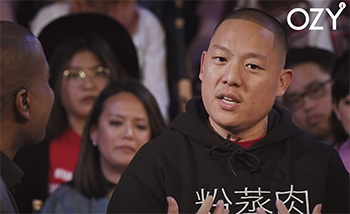 Take on America with OZY features a series of town hall style meetings intended to explore "the diversity of opinions among groups often pigeonholed," according to the show's website. In this episode, 100 young Asian Americans come together to discuss and debate affirmative action in college admissions, the "bamboo ceiling" in the tech industry, western ideals of beauty, and more. Originally aired in November 2018, the event features a panel of diverse Asian American thought leaders, including a Republican party official and fashion designer Kimora Lee Simmons. The episode is available at youtube.com/ozy.
America ReFramed Season 5, Episode 5: "Good Luck Soup"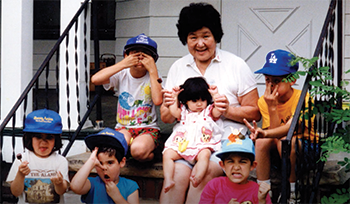 American filmmaker Matthew Hashiguchi, whose family is Japanese and Italian, explores his own complicated sense of sociocultural identity in this hour-long documentary. Much of Hashiguchi's film focuses on the confusion and shame he felt about his Japanese heritage as a child and takes a close look at how the rest of his multiracial family makes sense of their unique ethnic and cultural roots. His Japanese American grandmother, who spent nearly three years in an internment camp during World War II, is a focal point of the film and guides Hashiguchi on a personal journey towards understanding and embracing his Asian heritage. The episode is available at worldchannel.org/AmericaReframed.
A Place in the Middle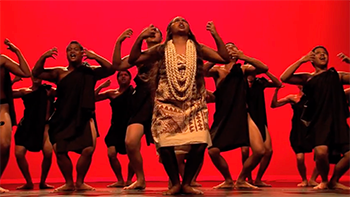 A Place in the Middle explores the gender identity and cultural heritage issues of Pacific Islanders. The film follows a young native Hawaiian girl whose goal is to lead a traditional, all-male dance troupe. The importance of community, dance, and fluid gender expression in native Hawaiian history makes this documentary a thought-provoking exploration of postcolonial multiculturalism. The movie is available at aplaceinthemiddle.org, which includes additional resources and lesson plans.
"The Making of Asian America: A History"
Erika Lee, director of the Immigration History Research Center and distinguished historian at the University of Minnesota, delivered a lecture at the National Archives in October 2015, one month after the release of her groundbreaking book of the same name. The hour-long lecture "tells the little-known history of Asian Americans and their role in American life" by one of the nation's preeminent Chinese American scholars. The critically acclaimed book The Making of Asian America: A History was awarded the 2015-2016 Asian Pacific American Award for Literature in Adult Non-Fiction from the American Library Association. The lecture is available at youtube.com/USNationalArchives.
TED Talks: "Why Do I make Art? To Build Time Capsules for My Heritage"
TED fellow Kayla Briët demonstrates how her creative works — including film, music, and multimedia art — preserve and reclaim the stories of her Dutch-Indonesian, Chinese, and Native American heritage. Briët's unique blending of seemingly incompatible artistic mediums include fusing traditional Native American dance set to music played on the guzheng zither, an ancient Chinese instrument. A testament to the "historically forced assimilation" of marginalized cultures, this brief exploration of art and ethnicity shows the ways in which descendants of both natives and immigrants can celebrate their identity. The talk is available at ted.com.