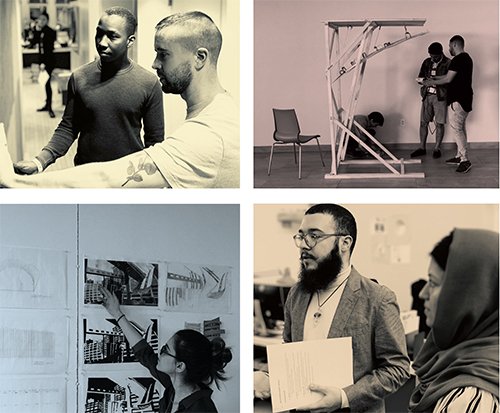 Despite concerns over a downward trend in college and university enrollment due to the coronavirus pandemic, architecture degree programs appear to be facing steady or even increased enrollment. This upward trend includes growth in student diversity, yet the number of students of color who actually become licensed architects continues to lag. 
As of 2018, only 2 percent of National Council of Architectural Registration Boards (NCARB) licensees were Black and 1 percent were Latinx, reports Thomas Fisher, a professor and dean of the University of Minnesota College of Design, in a recent article in Architect magazine. 
Yet 2015 data shows that an increasing number of people of color are enrolling in architecture programs, as more than 25 percent of enrollees of master's and pre-architecture programs are students of color — a 10 percentage point increase from 2009. This growth points to a vast improvement in the profession's "horrible track record when it comes to racial diversity," Fisher writes.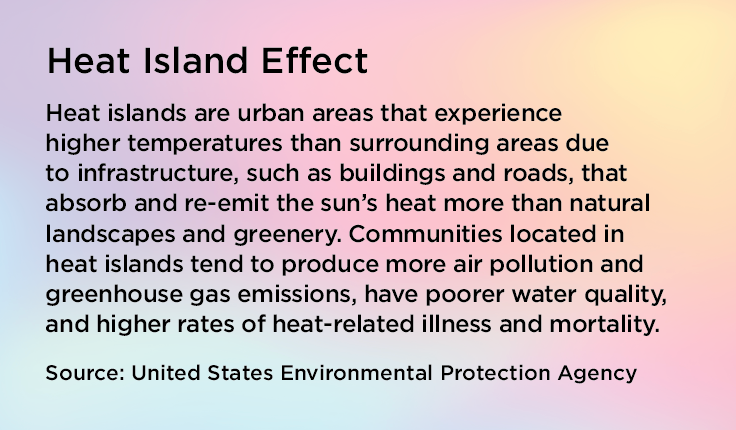 There is a disconnect, however, between the number of underrepresented students who enroll in architecture programs and those who actually become certified professionals. "The first major barrier to architecture licensure is the degree type. Most Black architecture students are entering pre-professional programs, which in most jurisdictions do not meet the education requirement to become a licensed architect," explains Kendall A. Nicholson, EdD, director of research and information for the Association of Collegiate Schools of Architecture.  
Some colleges, universities, and organizations are working to raise awareness of this issue and to grow the pipeline of marginalized students who meet the proper educational requirements to earn licensure. NCARB's Integrated Path to Architectural Licensure (IPAL) initiative, which allows students to earn licensure before graduating from a bachelors or master's program, is tackling this challenge. Since 2015,  more than 20 schools have established an IPAL program, which allows students to complete the Architectural Experience Program (AXP) and the Architect Registration Examination (ARE) concurrently.
The AXP and ARE are the core experience and examination requirements to become a licensed architect. Completing these requirements takes an average of 6.8 years after earning a degree, according to NCARB. "This time commitment can make it significantly less appealing as a career choice for those searching for upward social mobility," Nicholson says. By cutting down on the time it takes to earn licensure, IPAL can motivate more students to pursue architecture and design as a career.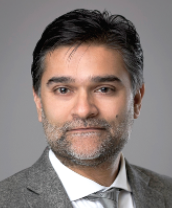 Degree programs must broaden their focus to look at architecture and design issues that specifically affect marginalized communities, says Sanjive Vaidya, chair of the department of architectural technology in the New York City College of Technology at the City University of New York. 
"Architecture and planning are very much aligned with social science because we study people and we study how they move, how they occupy space, and how they occupy buildings," says Vaidya. "Architects and planners are good allies to have in the fight for improving communities, for improving regions, and improving the development of those areas."
 "[Schools] not discussing themes like redlining, which have led to Black and poor communities being marginalized and in a lot of trouble in terms of infrastructure and heat island effects — all of these different things are real, tangible architectural issues and none of that really [gets] taught," Vaidya explains.
Programs such as the Hip Hop Architecture Camp engage students with these issues at a young age. Founded by architectural designer Michael Ford and taking place in 45 cities, the camp uses hip hop as a catalyst to introduce underrepresented middle school students to architecture and urban planning and design. Participants "explore how hip-hop music comments on the constructed world, and how design can be a tool for social change," according to Architectural Record magazine. They are paired with industry experts, community activists, and hip-hop artists to create unique visions for their communities, including the creation of physical and digital design models. 
"My hope for future architecture schools is simple, that no matter what their student demographics, that all students and faculty have a full understanding that architectural design not only makes an environmental impact but has equally as significant racial implications," says Nicholson. "There are certainly schools that are already making this learning central, but many are just now finding their way and I hope they do so with an unwavering commitment."●
Mariah Bohanon is the senior editor and Mariah Stewart is a senior staff writer for INSIGHT Into Diversity. This article was published in our October 2020 issue.