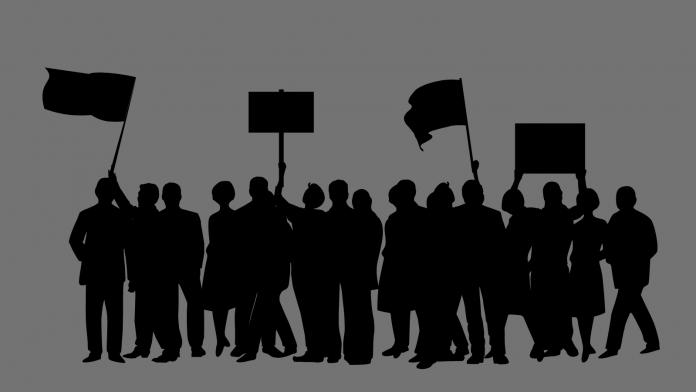 On Sunday, a small but vocal group of Anderson University students and alumni protested the school's recent decision not to renew the contract of former part-time theater professor Miranda Barnett because of her sexual orientation.
Approximately 20 current and former theater students met on the private South Carolina university's campus to show their support for Barnett and denounce the school's decision. The protesters argued that Barnett, who has taught at Anderson since 2018, provided a safe space for LGBTQ students on the campus.
"The theater department specifically has been built up off the backs of the LGBTQ+ students for years now, and to terminate their professor for their queerness is a slap in the face to all queer students and alumni," Anderson alum Savvy Thompson told the Anderson Independent Mail, a local newspaper. "These students deserve to have safe spaces where members of their community aren't actively being oppressed."
Barnett, who announced her firing last week, said that LGBTQ students at Anderson deserve more support from the university.
"At a minimum, they should feel safe, [b]ut on a Christian campus they should feel loved," Barnett told the publication. "Many of them right now are feeling betrayed, hurt, and scared, and that has to change."
In response to the protest, the university issued a news release that mentions how faculty members who are "unable or unwilling" to adhere to its statement of faith cannot teach at Anderson. The statement, however, did not specifically mention Barnett by name.
"Anderson University is a private Christian university which upholds the South Carolina Baptist traditional view of sexuality and marriage as set forth in Scripture," the statement reads. "…If Christian universities were not allowed to uphold deeply held religious beliefs in setting expectations about conduct, private, faith-based universities would be indistinguishable from public universities. We exist to give faculty, staff, and students a choice."