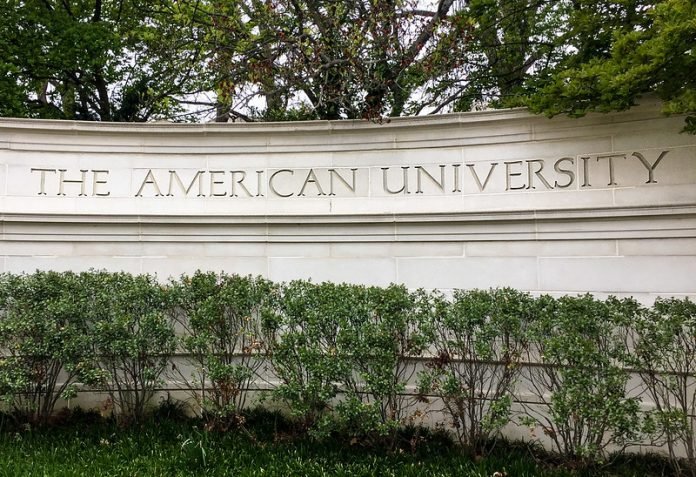 American University (AU) officials have deemed an investigation into anti-Semitic graffiti scrawled in a dormitory bathroom inconclusive.
The etchings included SS Lightning Bolts, a swastika, and a Star of David marked out with an 'X,' according to the school's student newspaper, The Eagle. So far, the university has been unable to identify who is responsible for the graffiti or when it was made.
"While the investigation may be inconclusive, the pain caused by the graffiti is real and unacceptable," AU President Sylvia Burwell said in a campus message this week.
Some students have criticized the university's response to the incident, stating officials did not notify them about the graffiti until nearly a week after it was first reported. In addition, students also took issue with the university's choice to characterize the etchings as possible anti-Semitic drawings.
"Truthfully, I don't think that you have to be too aware about antisemitism or the history of those symbols to know it's antisemitism," Jason Churchfield, the AU student who reported the graffiti, told The Washington Post. "The real question that I have is if that's 'possible' antisemitism, what does blatant antisemitism look like?"
This week, Burwell apologized for the characterization and acknowledged that AU officials must do more to combat anti-Semitism and racism through education and communication.