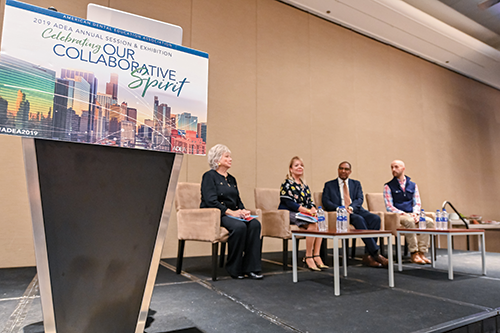 While diversity in dental school enrollment has increased in recent years, the field has been slower to adopt a focus on diversity, equity, and inclusion (DEI) compared with that of other health professions, according to Dennis Mitchell, DDS, vice provost for faculty advancement at Columbia University and senior associate dean for diversity for Columbia's College of Dental Medicine (Columbia CDM).
Mitchell, who also serves as co-chair of the American Dental Education Association's (ADEA) Diversity and Inclusion Advisory Committee, was the first person to serve in a diversity-related dean's position in a North American dental school when Columbia CDM created his role in 2004. ADEA helped him advance his DEI goals and strategies at the college and the organization has been supportive in expanding these efforts to other institutions, says Mitchell. Today, there are nearly 30 diversity officers employed in U.S. dental schools, he says.
[Above: Panelists at the Achieving Excellence Through Difference Plenary Reception share diverse perspectives on healthcare issues at the 2019 ADEA Annual Session and Exhibition in Chicago.]
According to a recent ADEA report, all underrepresented racial groups have increased their percentages of the overall dental student population between 2013 and 2018. This growth is at least partially attributable to the association's multi-pronged efforts.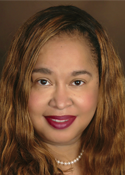 One of ADEA's most influential DEI initiatives is the Summer Health Professions Education Program (SHPEP). This free summer learning program helps rising underrepresented college sophomores and juniors prepare for careers in dentistry and healthcare has produced a total of 698 dental school graduates since ADEA first became one of its sponsors in 2006, according to Sonya Gyjuan Smith, EdD, JD, ADEA's chief diversity officer.
SHPEP is funded by the Robert Wood Johnson Foundation and both ADEA and the Association of American Medical Colleges (AAMC) collaborate on its design. A 2015 study by Mathematica Policy Research shows that SHPEP participants are eight percent more likely to apply to medical or dental school and 10 percent more likely to matriculate at dental or medical institutions than non-SHPEP students.
At Columbia CDM, which is one of 12 SHPEP partner institutions, the program has helped grow underrepresented enrollment from three percent to 20 percent, Mitchell says.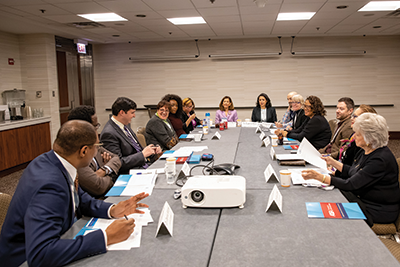 In addition to increasing diversity among the student ranks, ADEA encourages marginalized students to consider academic careers. The Creating Awareness in Academic Dentistry grant, which is funded by the ADEAGies Foundation, supports workshops for this purpose that are operated by ADEA leaders including Rosa Chaviano-Moran, DMD, associate dean for admissions at Rutgers School of Dental Medicine.
During the workshops, faculty from a variety of underrepresented groups share their experiences in academic dentistry and provide students with suggestions for how they can pursue this type of career.
Chaviano-Moran encourages dental students to consider teaching part-time once they enter private practice in order to stay connected to academia and to maintain the option of being a professor in dentistry. She also urges them to mentor other dental students.
"I can tell you, it's not something I even thought was possible when I graduated from dental school 34 years ago," Chaviano-Moran says. "So I want to empower students to want to be part of the faculty."
ADEA also helps underrepresented dental students to enter the professoriate by providing guidance to ADEA Chapters for Students, Residents, and Fellows at member institutions for those students who are interested in becoming faculty researchers or academic leaders. Participating in ADEA Chapters allows students to study contemporary dental education curricula and different teaching techniques and learning styles, among other topics. Every year, ADEA provides tailored chapter toolkits that serve as a resource for students who are exploring academic careers.
Smith emphasizes that diversity efforts targeting students and faculty are closely intertwined. "You can't talk about diversifying the faculty if you don't talk about diversifying the student body — they're not separate," she says.
ADEA has also been at the forefront of ensuring that underrepresented students and faculty have the necessary support to succeed in dental education and practice. The association has created and is continuing to develop numerous resources to help campus leaders create inclusive learning and working environments.
The ADEA "Out and Safe" webinar series, for example, focuses on supporting LGBTQ members of the campus community, including students, faculty, staff, and patients. Topics include how to interact with LGBTQ individuals such as transgender patients undergoing transitions.
A diversity toolkit is in the works and is based on insights from 45 professionals from U.S. and Canadian dental schools. It's designed to provide institutions with a strategic framework for creating inclusive campus climates and meeting specific challenges such as recruiting, retaining, and advancing underrepresented faculty.
"The toolkit was really designed to empower underrepresented and marginalized individuals at our institutions and help them thrive," Chaviano-Moran says.
This resource, known as the ADEA Faculty Diversity Toolkit, offers guidance on addressing issues of intersectionality, as well as developing cultural competence and intercultural communication skills, according to Mitchell. It will help newer diversity officers in dental schools not have to rely so heavily on materials from other outlets, but rather work with a document that is specific to DEI concerns in dental education, he says.
ADEA is launching this toolkit at the March 2020 ADEA Annual Session and Exhibition. Association members will be able to access the toolkit online or obtain a limited number of hard copies, Smith says.
She is optimistic that DEI in dental education will continue to grow with ADEA's support. In July 2019, the association appointed a new President and CEO, Karen P. West, a former professor and dean at the University of Nevada, Las Vegas, School of Dental Medicine; she made it clear that advancing DEI within the dental profession was her top priority, according to Smith.
By continuing to focus on this priority, ADEA is ensuring that marginalized students and dental educators can thrive both on campus and in dental practice, she says. "If I feel supported in my climate, if I feel like my voice is heard, it reduces my stress," Smith says. "It not only improves retention; it fosters well-being and a sense of belonging."
Ginger O'Donnell is the assistant editor for INSIGHT Into Diversity. This article ran in the January/February 2020 issue.