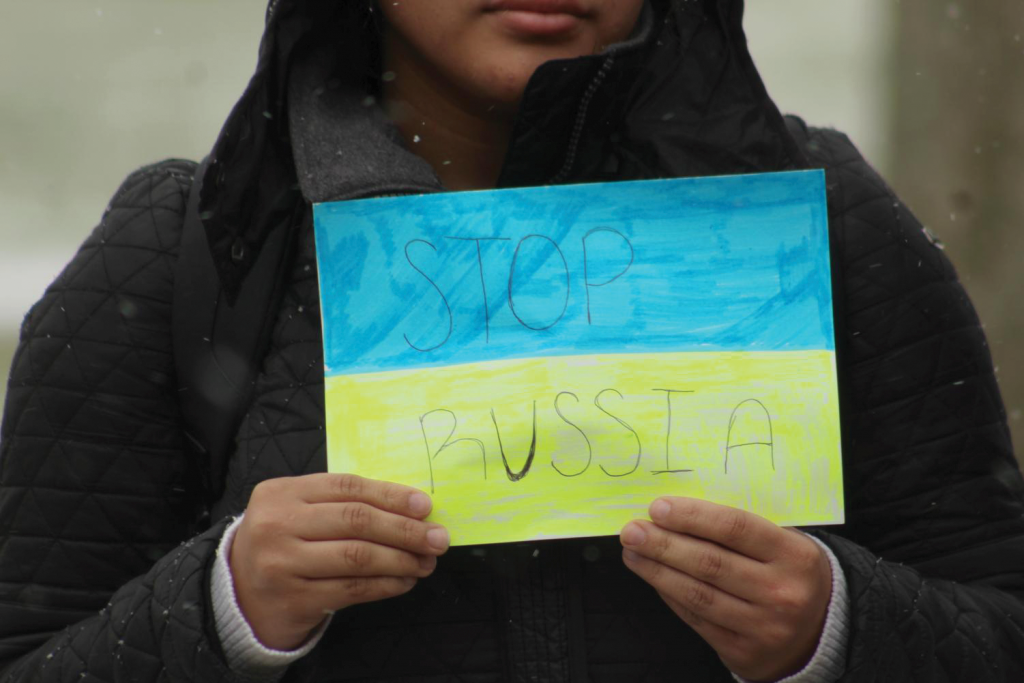 On February 25, one day after Russia launched an unprovoked invasion of Ukraine, a crowd of students and faculty at Allegheny College in Pennsylvania braved freezing weather to demonstrate their support of Ukrainian sovereignty. The protest was just one of many held at colleges and universities across the U.S. in the days following the initial Russian assault. 
Among the demonstrators was Sasha Shafran, a 17-year-old student from Ukraine, who told the chilling story of her family waking to the sound of bombs and being forced to flee their home. She urged the other protestors to call embassies and representatives to advocate for further support of Ukraine and assistance in repelling the Russian invasion.

"I'm not sad. I am mad. You don't have to be sorry; you have to take action," she told the crowd.
A minute of silence and the playing of the Ukrainian national anthem followed Shafran's speech. The event also featured a station where protestors could make their own signs, learn more about the conflict, and discover organizations to which they could donate.●

This article was published in our April 2022 issue.