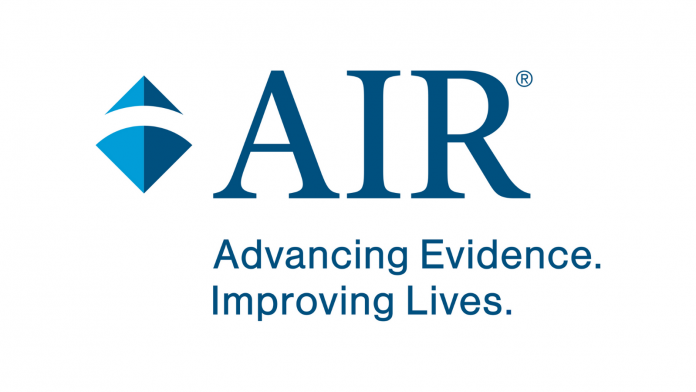 The American Institutes for Research (AIR) announced it will be ramping up its Pipeline Partnership Program this summer after the initiative was delayed by the COVID-19 pandemic.
Created in 2020, the program is aimed at increasing diversity in the behavioral and social science research (BSSR) fields by engaging with graduate students from Minority-Serving Institutions, according to a news release.
Through the pipeline program, students from three partner institutions — Georgia State University, the University of Texas at San Antonio, and Howard University — are provided training, internships, and mentoring opportunities with AIR's leaders and internal experts. Topics covered in the initiative include research methodology and design, education policy, workforce development, and more.
Although the program's initial launch last year was hindered by the pandemic, AIR was able to transition several events into virtual seminars and workshops that introduced students to preeminent scholars and provided information about future opportunities in the field. AIR will also host more events this summer, including a virtual seminar on cultural and linguistic competency in survey design methodology. In addition, AIR will expand its P3 Engage mentoring program that pairs students with world-renowned experts in the BSSR fields.
"This signature initiative is an extension of our ongoing efforts to build cultural competence within AIR and the [BSSR] field," said AIR President and CEO David Myers in a news release. "Our collaboration with these institutions offers students the opportunity to explore careers in research and practice. We are excited to co-create opportunities for students to apply their learning through internships and mentorships, further empowering them to be the researchers of tomorrow."●
This article was published in our June 2021 issue.