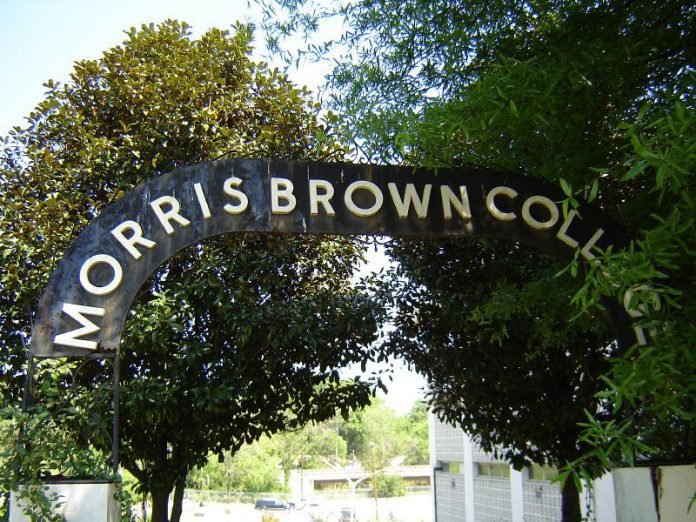 Morris Brown College (MBC), a 140-year-old private historically Black institution in Atlanta, received accreditation by the Transnational Association of Christian Colleges and Schools this week after having it revoked 20 years ago.
In 2002, the Southern Association of Colleges and Schools withdrew MBC's accreditation due to financial debt. A few years after the college lost accreditation, former MBC President Dolores Cross, who served in the role from 1998 to 2002, pled guilty to embezzling millions of dollars in federal funds that were intended for student tuition.
The fallout from Cross's mismanagement and the school's lack of accreditation led to MBC students not receiving federal loans and a steep drop in enrollment over the years. The school reportedly went from a peak of 2,700 to less than 50 students in 2019, according to Fox 5 Atlanta.
Through fundraising efforts and new leadership, MBC has slowly been restoring its former reputation. Founded in 1881, MBC was known for being Georgia's first educational institution to be owned, operated, and patronized by African Americans.
"We intend on making history as the first HBCU [historically Black college and/or university] to regain its status after a 20-year hiatus and the first HBCU to have a flagged hotel on its campus for a hospitality education program," MBC President Kevin James told Fox 5 Atlanta.
Most recently, MBC became the first and only HBCU to have a major hotel and hospitality management training program on its campus when it partnered with Hilton and CGI Merchant Group in February.
"These achievements have sparked other closed HBCU's to try again. Without the resilience, support, and prayers from the Board of Trustees, African Methodist Episcopal church, faculty, staff, alumni, and the community, we would not be here," James said. "We have so many amazing projects coming up in the pipeline that will prepare our students for academic success and jobs."