Attracting and retaining a diverse workforce may seem like an intuitive, common sense approach for business success, but it isn't always easy to translate that concept into solid dollars and cents terms.
The New York City-based consulting firm McKinsey & Company has worked for years to nail down how diversity can pay off. In 2015, it conducted a study that found the following:
● Companies in the top quartile for gender or racial and ethnic diversity are more likely to have financial returns above their national industry medians.
● Companies in the bottom quartile in these dimensions are statistically less likely to achieve above-average returns.
● Diversity is probably a competitive differentiator that shifts market share toward more diverse companies over time.
"We live in a deeply connected and global world. It should come as no surprise that more diverse companies and institutions are achieving better performance," the study states.
Mimi Collins, director of content strategy for the National Association of Colleges and Employers, says a recent survey showed students strongly support and value a prospective employer's commitment to diversity.
"Many employers of new college graduates have as part of their overall strategy that they are looking to diversify their workforce," she says.
When deciding which campuses potential employers will visit for recruiting, Collins adds, the top qualification is that the schools have the academic programs that will properly prepare new employees, but diversity matters as well. 
"One of the things we are letting our college members know," she says, "is that diversity is important to the employers and important to the students, so it should be important to the colleges too."
Here's how some companies that are ranked highly for their commitment to diversity view the question of how this affects recruiting.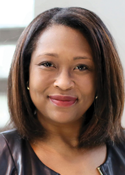 Boeing
Pam Hennard, Boeing's global director of talent acquisition, says the world's largest aerospace company has relationships with more than 120 educational institutions to help recruit top talent. Diversity is a key factor in hiring, she says.
"Diversity fuels innovation, along with better decision-making in the organization," Hennard says. "It's one of our enduring values, the key to getting the best people. We recruit from the widest possible talent pool to make sure we get the best person."
Since 2012, she adds, Chicago-based Boeing has hired 850 students as paid interns, 7,000 workers, and 140 executives from underrepresented populations.
"We actually recruit and engage with student organizations on campuses to get top talent," Hennard says of the company's efforts to keep open a pipeline of diverse employees.
In particular, Hennard points to a program the company has with the Thurgood Marshall Scholarship Fund, which, according to Boeing's website, "provides an unparalleled career opportunity and scholarship for outstanding students attending Boeing HBCU priority schools," as well as a boot camp where students learn more about specific business units at Boeing.
 "It's really good for us," she says. "We're able to open the doors during the time they spend with Boeing and show them more about our business model, how we actually work, and provide information about air and space careers. It's a great opportunity to have access to executives in the organization. 
Lockheed Martin
The Bethesda, Md.-based aerospace firm Lockheed Martin recruits at 120 schools altogether based on their accreditation, location, and other criteria, with diversity being a top consideration.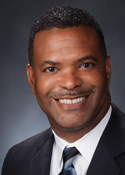 "You want to spread a wide net," says Scott Trapp, the firm's director of diversity outreach. "We want to make sure that we can get the best of the best and challenge each other with their ideas."  
Derek McGowan, diversity manager for higher education, adds that the company has a sustained approach to recruiting majors from underrepresented groups in STEM subjects, because in many cases diversity is lacking in that area.
"We're not just swinging by campus on one day to recruit," he says. "All through the whole curriculum, we want them to know Lockheed Martin. When they graduate and are ready to go to work, they know our company and we become an employer of choice."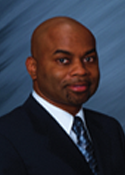 The commitment to diversity continues once new employees are in the fold, Trapp says. "Recruitment does not stop when they hit the doors at Lockheed Martin," he says. "If we do a good job of doing that, it's only going to get stronger. We want to make sure they see people like them and can engage with people like them. We want to make sure they feel they have a home, with people they can go to."
Building that relationship can start even before students graduate, McGowan says, including visits with active alumni.
"We want to be walking the walk, versus talking the talk," he says. "If you haven't seen us during your freshman or sophomore year, we would expect us to be a stranger to you. We prepare them for what's ahead of them, so they don't think we're just giving them a sales pitch. The pitch part of it is that we actually have hands-on leaders who reach out to students, to really partner with those students."
IBM
Besides more traditional efforts toward diversity, Armonk, N.Y.-based IBM has widened its search for new employees with an initiative it calls "New Collar," a reference to the phrase "new collar jobs."
New collar jobs are roles in some of the technology industry's fastest growing fields, from cybersecurity and cloud computing to cognitive business and digital design. But the jobs do not always require a traditional degree. What they require instead is the right mix of in-demand skill sets.
IBM believes these jobs attract a diverse workforce because the company goes outside the traditional sources and backgrounds to consider a wider group of possible employees. The New Collar initiative allows IBM to pursue those efforts.
Brigid McMahon, the company's talent acquisition director of global early professional and diversity hiring, wrote in an emailed statement that IBM wants to find diverse employees in fields ranging from cybersecurity and cloud computing to cognitive business and digital design.
Like the other companies, she says, IBM considers a diverse workforce an imperative for success. IBM was named by LinkedIn the top employer of graduates from historically Black colleges and universities in 2018.
"At the core," McMahon says, "it's good for business. Creating a more inclusive workplace allows us to innovate better and help our clients succeed and thrive. Who we hire matters. We believe that it's important to look beyond homogeneous backgrounds within the organization and open the aperture for bringing in diverse talent."
Dale Singer is a contributing writer for INSIGHT Into Diversity. This article ran in our May 2019 issue.