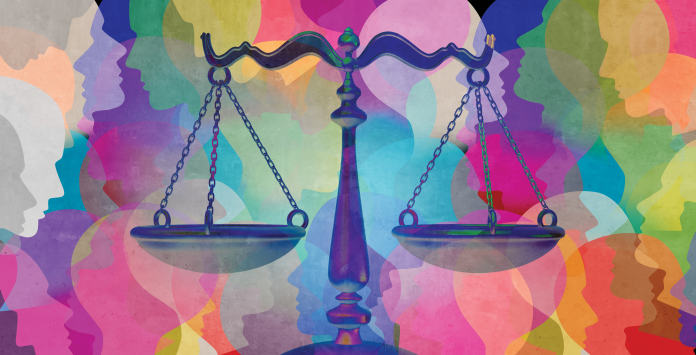 While the fight for LGBTQ rights is far from over, there have been many victories in ensuring protections and equal rights for this population in recent months. Despite the continued pushback against LGBTQ rights, especially the rights of transgender youth, the advancements of LGBTQ leaders, the growing support of allies, and the passage of equal rights legislation give hope for a better tomorrow. Included here are just a few of the advancements for LGBTQ equality that have occurred in recent months.
Federal Advancement of LGBTQ Rights
In his short tenure in office, President Joe Biden has taken several steps to advance LGBTQ rights. The first of these steps came when Biden overturned a former President Donald Trump policy prohibiting transgender individuals from serving in the military.
In May, Biden reinstated an Obama-era policy that ensures LGBTQ people are protected against discrimination in the U.S. health care system. A month prior, the U.S. Department of Housing and Urban Development (HUD) announced it had withdrawn a Trump-era proposal intended to diminish the Equal Access Rule, which protects the rights of LGBTQ individuals in HUD-funded programs and housing.
Also in April, the White House reversed a Trump administration policy that banned U.S. embassies, the Pentagon, and military bases from displaying the Pride flag. "America is stronger, at home and around the world, when it is inclusive," a Biden administration spokesperson said of the decision.
Standing Up for LGBTQ Rights at Religious Colleges
This year, faculty, students, and alumni at multiple religious colleges and universities stood up against alleged discriminatory practices perpetuated by their schools.
In April 2021, several recent alumni of Yeshiva University (YU), a Jewish institution in New York City, filed a lawsuit against the school for its refusal to recognize the YU Pride Alliance.— an LGBTQ club — as a legitimate student organization. The suit claims that YU's actions violate state anti-discrimination laws. A month prior, the nonprofit Religious Exemption Accountability Project (REAP) filed a class-action lawsuit representing 33 LGBTQ students against the U.S. Department of Education. REAP aims to remove a Title IX exemption that allows religious colleges and universities that receive federal funding to discriminate on the basis of sexual orientation and gender identity, according to NBC News. At least 25 faith-based schools have been named in the lawsuit, including Baylor University, Liberty University, and Seattle Pacific University (SPU).
SPU, a private Christian institution, also faced LGBTQ-related controversy after 72 percent of the school's faculty approved a vote of "no confidence" in the Board of Trustees in late April. The vote came after the board refused to revise or repeal a policy prohibiting the hiring of LGBTQ employees.
Eliminating Conversion Therapy
Over the past year, a handful of states, counties, and municipalities have passed legislation banning the harmful and discredited practice of conversion therapy. Numerous psychology-based organizations across the country, including the American Counseling Association, the American Psychiatric Association, and the American Psychological Association, have denounced conversion therapy, or "reparative therapy," as abusive. According to the Human Rights Campaign (HRC), conversion therapy can lead to depression, anxiety, drug use, homelessness, and suicide, especially among minors.
In July 2020, Virginia became the most recent state to ban the practice. Earlier that year, Utah Governor Gary Herbert signed an executive order banning conversion therapy for minors after legislation failed to pass through the state senate. At the time of publication, 20 states and Washington D.C. have outlawed this form of abuse for minors (and adults in Washington D.C.). North Carolina has banned the use of taxpayer money for conversion therapy, and Michigan lawmakers are considering several bills aimed at banning the practice.
Many local governments have made strides in recent months to eliminate this harmful practice. In May 2021, Lexington, Kentucky, and the encompassing Fayette County passed a ban; two other Kentucky cities, Covington and Louisville, passed bans in January 2020. In February 2021, Lincoln, Nebraska became the first community in its state to outlaw conversion therapy. As of this year, eight cities in Minnesota have enacted similar ordinances. To date, at least 70 municipalities and counties across the U.S. have banned conversion therapy, including those in Arizona, Colorado, Florida, Georgia, Iowa, Kentucky, Michigan, Minnesota, Missouri, New York, Ohio, Pennsylvania, Washington, and Wisconsin.
Leadership at Every Level
LGBTQ politicians made amazing strides in 2020 and 2021. Notably, former presidential candidate Pete Buttigieg became the first openly gay Cabinet member to be confirmed by the U.S. Senate in February of this year. In March, Rachel Levine, assistant secretary for health in the U.S. Department of Health and Human Services, became the highest-ranking transgender person to be confirmed by the Senate. They join a slew of LGBTQ leaders and lawmakers who took office in recent months.
Levine has said that one of her priorities as secretary will be to advocate for the health of transgender youth, especially at a time when many conservative lawmakers are seeking to deny their rights. "I recognize that I may be the first," she told The New York Times about her ascension to government, "but I am heartened by the knowledge that I will not be the last."●
This article was published in our June 2021 issue.