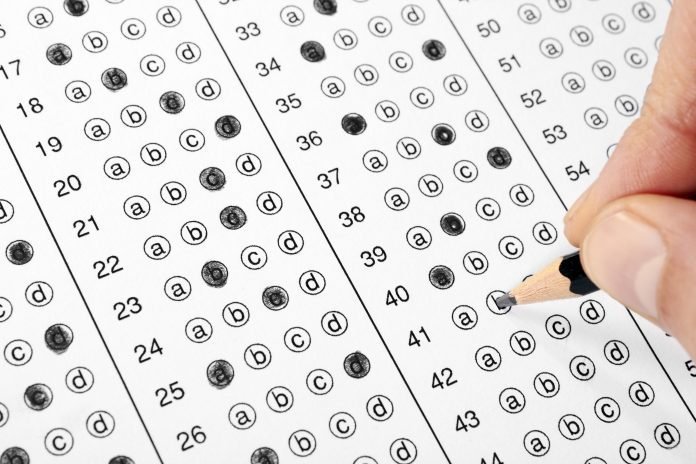 The ACT exam will begin offering new options in September 2020 in an effort to make the standardized college admissions test more flexible for students, the nonprofit testing service announced on Tuesday.
The new choices will include individual section retesting, meaning students who have already completed the ACT can retake specific sections instead of the entire exam. In addition, students nationwide will have the option to take the test online.
ACT will also offer "superscore" calculations, which measure students' highest possible composite scores. The 2020 test design may help address persistent achievement gaps for marginalized student groups by allowing colleges to review applicants based on these more comprehensive results.
"Students come first at ACT, and these groundbreaking new options will directly benefit them, providing more choices, an improved testing experience, and a better opportunity to showcase their readiness and reach their maximum potential," said Suzana Delanghe, ACT chief commercial officer. "With these changes, ACT is evolving to meet students in the digital world in which they live."
The revisions are based on feedback from students, parents, teachers, counselors, administrators, and higher education officials. The actual content of the exam will not change.
ACT's announcement is the latest step in higher education's significant shift away from traditional standardized testing. Many colleges and universities have recently begun waiving the ACT, SAT, and GRE as a requirement for admission. In May, The College Board announced the addition of an "adversity score" to the SAT, but quickly abandoned the idea after public backlash.
For the past 50 years, the socioeconomic gap has barely changed in reading, math, and science standardized tests with wealthy students scoring higher on average, according to a report released earlier this year by Education Next. Data from ACT in 2018 shows that Asian Americans were the only demographic to show an increase in ACT scores.
The ACT does help address socio-cultural barriers by providing free learning and test prep resources through its online ACT Academy and fee waiver program, which allows students from low-income households to take the test or test sections free of charge.