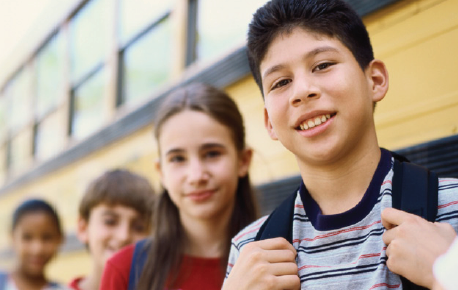 In America, it's better to be born rich than smart, a new report from the Georgetown University Center on Education and the Workforce states.
The report, titled Born to Win, Schooled to Lose: Why Equally Talented Students Don't Get Equal Chances to Be All They Can Be, says students from lower socioeconomic backgrounds have a limited chance at success from the very beginning of their academic careers.
"The reality of what transpires along America's K-12-to-career pipeline reveals a sorting of America's most talented youth by affluence — not merit," the report says. Students from all class and race backgrounds face challenges throughout their academic journey, but students with higher socioeconomic status (SES) are more likely to have safety nets to keep them moving forward, say researchers.
The study's authors found it was "a more accurate reflection" to analyze SES than income disadvantages that may affect a child's chances of academic and economic success. SES reflects important environmental differences that are not captured by income alone and is more stable than income over time, they say. The study determined family SES by considering household income, parents' educational attainment, and parents' occupational prestige.
Kindergarteners from affluent SES have a 70 percent chance of reaching high income and social status as adults, even if their academic test scores are low. By comparison, kindergarteners from low SES with test scores in the 50th percentile only have a 30 percent chance of moving up the socioeconomic ladder as adults.
The gap in student success also varies by race, according to the report. Half of Black and 46 percent of Latinx sophomores who are high-performing earn a college degree within 10 years of completing high school, compared to 62 percent of White and 69 percent of Asian American sophomores who are high-performing.
Researchers stress that the educational interventions and support available to more affluent students appear to be crucial for underperforming children to improve academically. Children with high SES who perform poorly in kindergarten, for example, are twice as likely to show dramatic improvement in test scores by the time they reach eighth grade compared to their less privileged peers.
While interventions in early childhood education increase the odds of success, they are not enough to even the academic playing field, say researchers. The report's policy recommendations suggest schools improve and expand upper-grade guidance counseling departments and integrate career exploration programs at high school levels.