Chief diversity officer (CDO) positions have become increasingly common across higher education in recent years, especially after the social unrest of 2020 and the demand for campuses to promote cultures of diversity, equity, and inclusion (DEI). In addition to these institution-wide positions, some colleges and universities have also hired academic diversity officers (ADOs) to lead DEI efforts within individual schools, departments, and campus units. 
The CDO and ADO positions can differ in many ways, but together they help support institutional missions to bring about inclusive and equitable experiences for faculty, staff, and students.
ADOs can be especially effective at large flagship universities where DEI efforts are decentralized. The University of Florida, University of Georgia, University of North Carolina at Chapel Hill, and University of Virginia all have these officers in addition to a campus-wide CDO. 
At the University of Michigan (U-M), where nearly 48,000 undergraduate and graduate students attend, there are approximately 80 employees working in ADO or similar roles. The university added these positions to each academic and administrative department in 2015 in response to student and faculty demand for cultural change following national social unrest.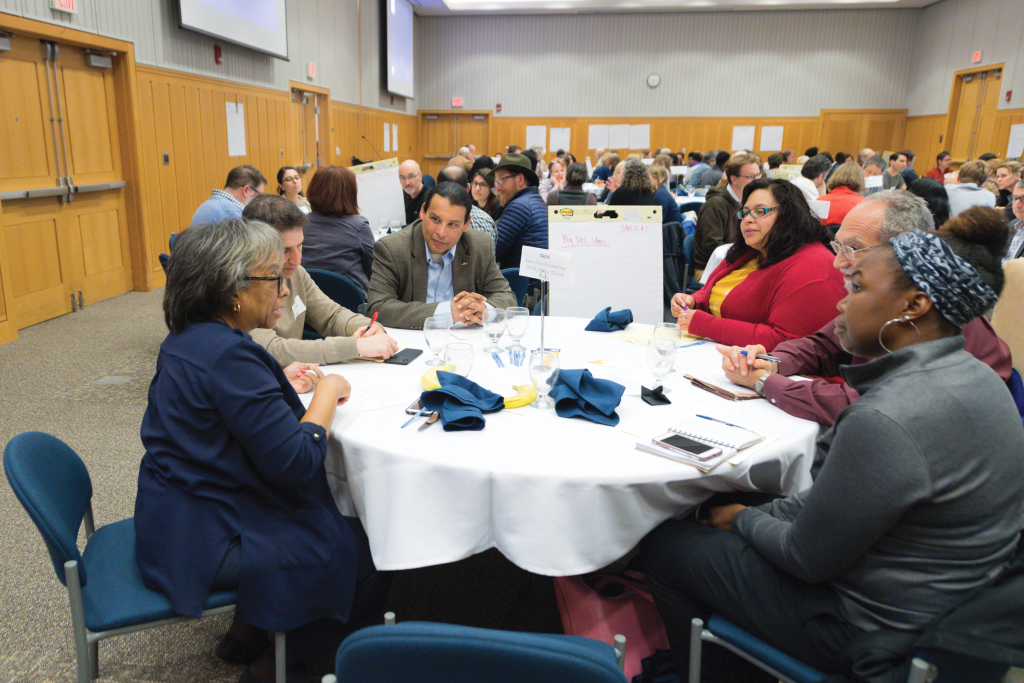 These roles assume a wide-ranging set of duties that involve leadership, programming, and faculty, staff, and student responsibilities. A 2019 U-M report about ADO experiences found that the role can include the following tasks: 
Fundraising

Administering campus climate surveys

Event planning and management
Responding to campus incidents
Coordinating awards and ceremonies
Conducting and participating in DEI-related training
Faculty, staff, and student engagement in recruitment, hiring, and retention efforts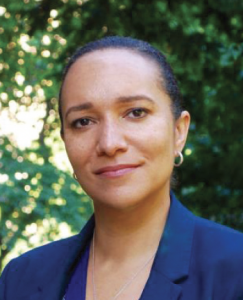 A major benefit of ADOs is that they are able to better understand DEI issues that are unique to certain academic disciplines, explains Tabbye Chavous, PhD, a former ADO in the U-M College of Literature, Science, and the Arts, director of the National Center for Institutional Diversity, and a professor of education and psychology. An ADO who works in an engineering college is likely to have different challenges and goals than one who works in a nursing college, because their student and colleague demographics are usually quite different, for example, Chavous points out.
"Getting the work done requires distributed leadership," Chavous explains. "The ADO role is a way of infusing diversity leadership — and when I say diversity leadership, I mean people who have skills, training, and experiences around these processes that they will then be bringing to their local unit."
Most of U-M's ADOs have backgrounds as faculty members or are professionals in student affairs, general administration, and community organizing, according to the 2019 report. The university found that ADO training comes in a variety of forms, including formal education and lived experiences. 
Compared to the position of CDO, this role is still new and evolving, according to Chavous, who recently presented a keynote about ADOs at a National Association of Diversity Officers in Higher Education conference. The association has launched a fellowship program to provide mentorship for early career ADOs in part, she says, because the position is so new. 
Interest in learning more about the evolving nature of this position and the resources necessary to support its success is why U-M conducted its 2019 ADO study, Chavous says. 
"There's not always clarity around types of financial, staffing, or other kinds of support that are needed for the role," she explains.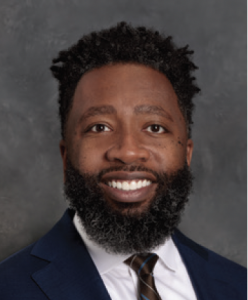 One of the major distinctions between this role and that of a CDO is the scope of the position, according to Julian Williams, JD, the inaugural vice president for diversity, equity, and inclusion at the University of South Carolina (UofSC). 
"The academic diversity officer is primarily focused on their particular college or school, and that specific focus allows them to really lead some transformative work in that unit because they don't have to worry about what's happening more broadly on campus or on other campuses," he says.
At UofSC, which has nearly 35,000 undergraduate and graduate students, each academic college has at least one ADO, as does the athletic department and each campus library. Most of these positions are associate deanships and are responsible for developing and implementing DEI strategic plans at the unit level that focus on student inclusion and success. Many ADOs are faculty members or have an academic specialty that allows them to have a unique relationship with their department, dean, and faculty colleagues, according to Williams. Unlike CDOs, who report to the university president, they report to their college deans.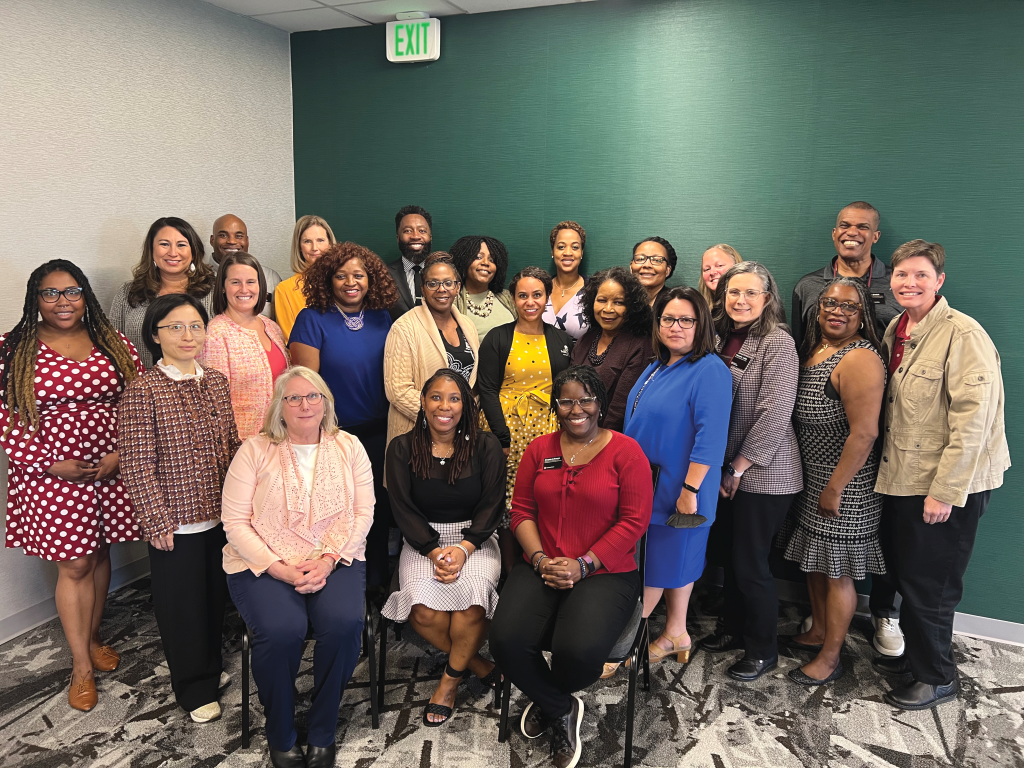 Williams works alongside the university provost and president to make sure UofSC's ADOs are connected, sharing ideas, and not working in silos. "We really see [ADOs] as a source of strength for us," he says. 
Williams says he meets regularly with the college deans and with UofSC's Council of Academic Diversity Officers several times each semester. The university developed the council to facilitate cross-campus ADO collaboration. This May, it hosted its first retreat for the officers; the two-day event included team-building exercises, conversations about mental health, and strategy sessions on topics such as economic leadership.
"It was really designed to get those academic diversity officers outside of their individual unit and working together because we know that there's strength in numbers with their colleagues across the campus," Williams explains. 
"The academic diversity officer is primarily focused on their particular college or school, and that specific focus allows them to really lead some transformative work in that unit because they don't have to worry about what's happening more broadly on campus or on other campuses."

Julian Williams
At UofSC, the funding for the ADOs comes from the individual academic departments. Some diversity officers are hired specifically to do DEI work full time, while others may receive a course release so that they can focus on this work. It varies depending on the unit, according to Williams.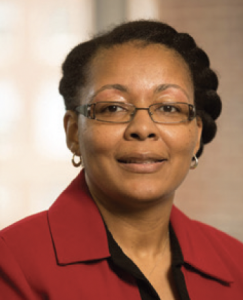 Coretta Jenerette, PhD, is the ADO for UofSC's College of Nursing and a professor. She says that 50 percent of her time is devoted to DEI work, such as implementing holistic admissions to diversify the nursing profession. Other efforts include launching a program to provide nursing students in need with food, hygiene products, and clothing, as well as creating a DEI discussion series that focuses on topics such as recruiting nursing faculty of color. 
While having a CDO lead campus-wide DEI efforts may seem obvious, establishing an ADO position to oversee these more specific programs can be crucial for their success, Jenerette says. 
"You need a chief diversity officer, but you also need boots on the ground in all units, because those are the people who should be the eyes and ears of all constituents — the faculty, staff, and students — in order to communicate needs to the chief diversity officer, who is a member of the senior leadership of the university," she says. "It's like a government model where you have people out in the communities who can then bring in information, and it can go to the top where a lot of the decisions are made." 
Chavous, who will assume the role of U-M vice provost for equity and inclusion and chief diversity officer on August 1, says that current political pushback for DEI work on college campuses makes the ADO role more vital than ever. While each of these officers may deal with very different issues based on their academic disciplines and campus units, together they are crucial to supporting the overall success of the campus community.
"Now more than ever, these roles are often going to come up against resistance because of what's happening societally with regard to divisive concepts legislation, what can be taught or not taught in educational spaces, and the things that are happening in terms of rolling back freedoms around personal voting and reproductive rights," Chavous says. "There's a need for even more engagement both within institutions and across [campuses] so that there can be important sharing and collective work related to addressing these new challenges, which are a form of resistance to advancing diversity, equity, and inclusion. On some campuses, one person doing this work is not enough."●
Mariah Stewart is a senior staff writer for INSIGHT Into Diversity. The University of South Carolina is a 2019 INSIGHT Into Diversity Diversity Champion and a 2012 and 2015-2019 recipient of the INSIGHT Into Diversity Higher Education Excellence in Diversity (HEED) Award. The University of Michigan is a 2018-2020 recipient of the HEED Award.
This article was published in our July/August 2022 issue.