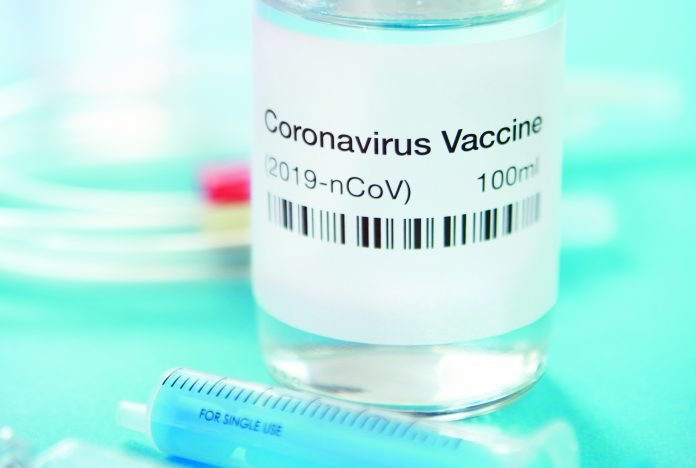 Although numerous companies and medical institutions are working tirelessly to develop a COVID-19 vaccine, people of color — who according to the Centers for Disease Control and Protection are more likely to be exposed to and die from the virus — continue to be underrepresented in vaccine trials. In response, the higher education community is working to bolster the recruitment of ethnically and racially underrepresented communities in these trials to ensure that a potential vaccine is effective for and trusted by all demographic groups.
These efforts have most notably taken place at historically Black colleges and universities (HBCUs), where officials have been urging their students to enroll in vaccine trials and undergo more frequent COVID-19 testing. In early September, Walter Kimbrough, president of Dillard University, and Reynold Verret, president of Xavier University, sent a joint letter to their academic communities announcing that they had participated in vaccine trials themselves and encouraged students to enroll as well.
"We're protecting our communities," Verret told NBC News. "It is important to have people like us in these trials. We all know someone who has passed or been hit with COVID-19. When a vaccine comes, we want it to be available and to work on our community. Participating in trials is the only way to do so."
In addition to encouragement from college leaders, the Bill and Melinda Gates Foundation stated it would give $15 million over the next three years in partnership with The Just Project to assist seven HBCUs to serve as testing centers for their students and members of their communities.
Other HBCUs — including Meharry Medical College, Howard University College of Medicine, Morehouse School of Medicine, and Charles R. Drew University of Medicine and Science — also have COVID-19 vaccine trials underway.
"We've engendered a level of trust with communities of color that other organizations, quite frankly, just don't have," James Hildreth, president of Meharry, told StatNews.com. "It's imperative for us as HBCUs to rise to this occasion because people need us."
Besides historically Black institutions, other colleges and universities are also establishing initiatives to increase diversity in vaccine trials. George Washington University researchers announced they had surpassed their goal for including underrepresented participants in COVID-19 inoculation testing, with people of color comprising nearly half the trial enrollment. The University of Wisconsin has also announced a focus on increasing diversity across age, gender, race, and ethnicity in clinical trials at its university hospital.
The two major frontrunners in the vaccine race have claimed ensuring diversity is one of their top priorities. On October 16, the biotechnology company Moderna announced the Phase 3 trial of its COVID-19 vaccine had achieved a level of diversity that is representative of the U.S. population. The trial has more than 11,000 enrollees from communities of color, representing 37 percent of the study population. Meanwhile, nearly 42 percent of the participants in Phase 3 of Pfizer's vaccine clinical trials were from racially and ethnically diverse backgrounds, according to a November 9 press release. However, other clinical research groups have publicly stated they are still struggling to meet diversity goals in their trials.
Neglect and abuse by the mainstream medical establishment have long fostered distrust among marginalized communities when it comes to clinical research. Historical injustices such as the Tuskegee Experiment are well known for creating a deep-seated apprehension

about participating in vaccine trials and other medical testing. According to a 2019 report by the U.S. Food and Drug Administration, 72 percent of clinical trial participants were White, 18 percent were Hispanic, 9 percent were Black, and 9 percent were Asian. Enrollment of Indigenous individuals including American Indians, Alaska Natives, and Pacific Islanders is also historically low but is more difficult to track due to the fact these groups are usually reported as "Other."
Yet racial and ethnic participation in clinical research is vital in guaranteeing that therapies are both safe and effective for all patients. While people are nearly identical genetically, socioeconomic status often negatively influences the health of marginalized groups, and scientists warn that this status can affect how different populations respond to a vaccine. Environmental factors such as increased exposure to air pollution or a propensity for certain chronic diseases such as diabetes and sickle cell anemia could also have an effect on vaccine reactions for Black patients.
Dr. Anthony Fauci, director of the National Institute of Allergy and Infectious Diseases, has acknowledged the importance of diversity in clinical trials and called on pharmaceutical companies to enroll Black, Latinx, American Indian, and Alaskan Native participants at nearly double their population percentages.
"We need to get a diverse representation of the population in the clinical trials," Fauci told a panel of Congressional Hispanic Caucus members in September. "So, when they are proven to be safe and effective, we can say they are safe and effective in everyone, not only in Whites."●
Lisa O'Malley is the assistant editor of INSIGHT Into Diversity.