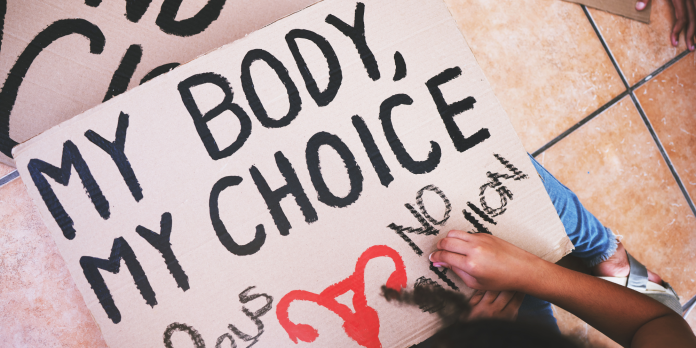 A majority of students are considering abortion access when making college enrollment decisions, according to a new poll from the Lumina Foundation and Gallup.
In the report, 72 percent of college students say that state reproductive health laws are at least somewhat important when deciding whether to stay enrolled at their current institution. Sixty percent of adults aged 18 to 59 who are not currently enrolled say these laws are somewhat important in determining which college or university they will choose to attend.
Age influences the importance of abortion access for adults who are not currently enrolled, the poll shows. Seventy-three percent of unenrolled adults aged 18 to 24 report that reproductive health laws are at least somewhat important in deciding where to enroll, compared with 57 percent of unenrolled adults aged 25 to 59.
The study, released last week, was conducted between Oct. 26 through Nov. 17, 2022, and is based on responses from 6,009 adults in the U.S. who are currently enrolled in a college or university program and 6,007 adults who are not enrolled.
Political affiliations and gender impact the significance of these policies to current and potential students. Democrats (80 percent) and enrolled women (76 percent) are most likely to find state laws governing abortion access important to their enrollment decision.
More than 80 percent of the adults polled who consider reproductive health services important in their college decision prefer to attend a university in a state with better abortion access.
Colleges have been contending with declining enrollment since the COVID-19 pandemic, making the potential loss of students even more harrowing for struggling universities located in states that have enacted or are considering restrictive abortion policies, according to the report.