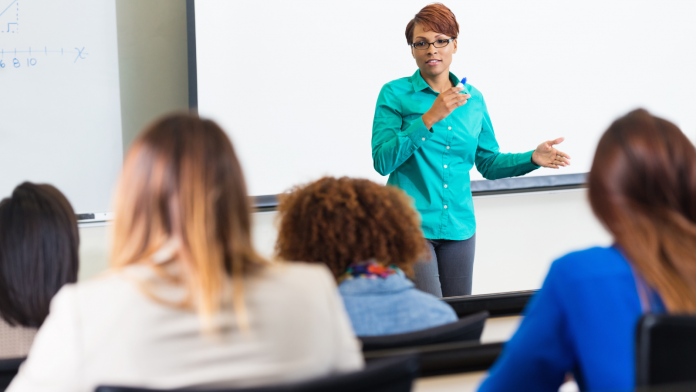 The American Association of University Professors (AAUP) has released its first major study in nearly 20 years on tenure policies at U.S. institutions of higher education. The findings reveal significant changes in faculty career pathways over the last two decades, aligning with previous research that showed the decline in tenure at U.S. colleges and universities. 
The 2022 report shows that 53.5 percent of higher education institutions have replaced tenure-eligible positions with contingent faculty appointments, compared with only 17.2 percent of colleges in 2004. In 2019, just 10.5 percent of faculty positions in the U.S. were tenure-track and 26.5 percent were tenured, according to the AAUP. Nearly 45 percent were contingent part-time, or adjunct, roles. One in five were full-time, non-tenure-track positions. 
The study also indicates some positive developments in regard to advancing diversity, equity, and inclusion (DEI) efforts and supporting work-life balance. 
Despite the decline in opportunities for advancement and promotion, the study revealed more equitable tenure policies have been implemented at many institutions. Notably, 82 percent of campuses now allow faculty to stop the tenure clock for childbearing or child-rearing obligations, compared with only 17 percent in 2000. More than 90 percent of institutions offer this option regardless of gender. 
Such policies align with the AAUP's past recommendations that colleges make the tenure process more flexible for faculty members with family obligations. 
The study also assesses how DEI goals and standards play a role in tenure decisions, an aspect that has been overlooked in previous research, according to the AAUP. The association found that 21.5 percent of colleges and universities currently include DEI criteria in their tenure standards. Nearly 39 percent of respondents said they are considering adding such criteria. Furthermore, nearly 40 percent of institutions reported that their tenure criteria had been evaluated for implicit bias within the last five years. An equal number said that their promotion and tenure review committees must participate in implicit bias training. 
"Press reports of such efforts at individual institutions have at times focused on opposition to them by faculty members, outside organizations, or state legislatures. … [T]he focus on opposition to such activities may have caused them to be viewed as 'controversial,' which may help explain the relatively high percentage of institutions that are not considering undertaking them," the AAUP states.●
This article was published in our July/August 2022 issue.