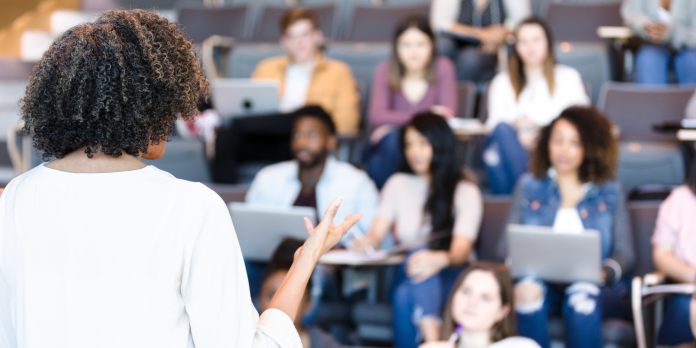 The American Association of University Professors (AAUP) is calling on all professional organizations, unions, faculty, staff, and administrators to fight against attacks on academic freedom and offer support to colleagues in Florida however possible, one of many findings included in a preliminary report by the organization.
In January, the AAUP established a special committee consisting of AAUP members from outside the state of Florida tasked to review a pattern of "politically, racially, and ideologically motivated" attacks on higher education in the state. Members conducted interviews with Florida officials and released the preliminary report on Wednesday, with further analysis to come.
The preliminary report presents four main findings, the first of which points to the "hostile takeover" of the New College of Florida as a "test case" to intimidate other institutions. Recently, six partisan allies of Florida Gov. Ron DeSantis (R) were selected for the school's Board of Trustees and are advancing goals to develop a new curriculum, eliminate DEI policies, and restructure academic departments, the analysis finds.
Another finding says academic administrators in the state have not only failed to contest these attacks but, in some instances, have been complicit and even explicitly supported them.
The third preliminary finding points to a systematic effort to dictate and enforce conformity and a political agenda in the state's higher education system, specifically targeting university programs that serve underrepresented communities. Lastly, the report finds that a "chilling effect" on academic freedom has been reported by faculty and students at institutions in the state.
Expanding goals of the Stop WOKE Act, which a preliminary injunction currently blocks from impacting higher education, DeSantis recently signed Senate Bill 266, banning the state's public colleges and universities from spending state or federal funds for DEI programs and activities that support or engage in political or social activism, unless required by an accrediting body.
It also eliminates general education course requirements that dive into theories that teach systemic racism, sexism, oppression, and privilege are inherent in the country's institutions and gives boards of trustees more power in personnel hiring and firing decisions