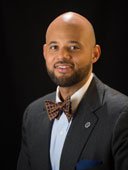 Only 17 percent of the individuals serving as college presidents are people of color. In contrast, more than 42 percent of all students enrolled in colleges and universities today are minorities. As our society and higher education communities become increasingly diverse, should we not consider the ability to drive change to promote equity, inclusion, and multiculturalism on campus as one of the most desirable traits for senior leaders of colleges and universities?
 As colleges and universities, boards of trustees, and external organizations look to cultivate talent for the role of president, a focus should be on those individuals serving as chief diversity officers (CDOs), who are uniquely qualified to enter these roles. In recent years, we have seen significant growth in the number of CDOs who are selected to serve as leaders of higher education institutions and who are thriving in these appointments.   
Their success in these roles supports the viability of the professional pipeline from higher education CDO to higher education president. It also indicates a need for succession planning and professional development for CDOs, which would further underscore institutional commitment to diversity, equity, and inclusion in a broader sense, but also in the composition of executive leadership.
Those who understand the priority and impact of equity and inclusion must take the strategic step to invest in those thought leaders who guide and advance equity for their institutions. Through intentional development and succession planning, the next generation of chief diversity officers and presidents will help move institutions to places where equity and inclusion are not only aspirations, but active drivers
of influence.●
Clyde Wilson Pickett, EdD is the the senior diversity officer (chief diversity officer) for the Minnesota State Colleges and Universities system and a member of the INSIGHT Into Diversity Editorial Board. This article was published in our May 2018 issue.