Dear INSIGHT Readers,
As we approach 2024, we are celebrating 50 years of INSIGHT Into Diversity magazine! We began this journey as the Affirmative Action Register and published under that name for nearly 35 years. Our transition in 2010 to INSIGHT Into Diversity came at a time when we realized that our mission was to go well beyond legalities; we wanted to help colleges and universities build more diverse, equitable, and inclusive campuses where everyone can feel welcome and thrive.  
As the largest and oldest diversity and inclusion magazine in higher education, we've worked diligently to showcase best practices that have created diverse and inclusive campus environments. To that end, we created the annual INSIGHT Into Diversity Higher Education Excellence in Diversity (HEED) Award, now in its 12th year. We have recognized hundreds of colleges and universities for their outstanding DEI (diversity, equity, and inclusion) programming and policies through this prestigious honor. We've highlighted the difficult and ongoing work in DEI — your hard work, your passion, your excellence. 
We also honor Diversity Champions, select HEED Award institutions that rise to the top and demonstrate unrelenting and extraordinary progress in DEI. 
In that same pursuit of excellence, we continue to recognize higher education institutions, businesses, and other organizations with the annual Inspiring Programs in STEM Award and the Inspiring Programs in Business Award. We've proudly brought your success and innovation the national attention it deserves by highlighting award winners in INSIGHT Into Diversity magazine.
DEI has faced many challenges and obstacles along the way, but we are more determined and committed than ever as we all maneuver the political and legislative turmoil of this past year. INSIGHT will continue to showcase your missions, successes, and strategies regardless of the noise that surrounds us. We are so inspired by your unwavering courage, focus, and commitment to this work. It is truly our privilege to share your voice in the pages of our magazine month after month, decade after decade.
We offer our sincere appreciation for your trust in us over the past 50 years, and we look forward to continuing our partnership with you for many years to come!
With gratitude,

Lenore Pearlstein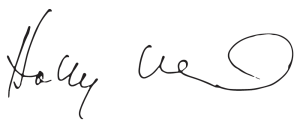 Holly Mendelson