INSIGHT Into Diversity presents the 2023 Health Professions Higher Education Excellence in Diversity (HEED) Award Field Guide with examples of strategies and best practices used by Health Professions HEED Award-winning schools to foster an inclusive campus culture that promotes belonging and equal success opportunities. View the full list of 2023 recipients here.
---
A.T. Still University of Health Sciences (ATSU) has expanded efforts to advance the recruitment and retention of diverse students and employees. The offices of diversity and inclusion and development have partnered to ensure cultural proficiency-themed research grants are available for faculty, students, and staff. In addition, the Graduate Health Professions scholarship (GPS) endowment, the school's largest scholarship endowment, targets students from historically underrepresented groups. ATSU has also partnered with elevatemed.org and diversityindentistry.org to further its outreach, recruitment, and collaborative efforts.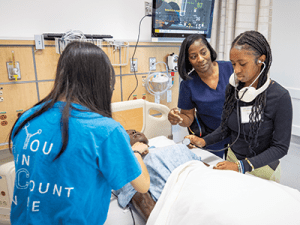 In summer 2022, the Betty Irene Moore School of Nursing at UC Davis introduced the SHINES program to increase the number of underrepresented students in nursing and health care. This two-week summer initiative introduces high school and early community college students to health care careers, highlighting the significance of nurses and aiming to reduce the wealth gap through education and job preparation. SHINES is founded on the belief that all students deserve quality education and the necessary resources for success.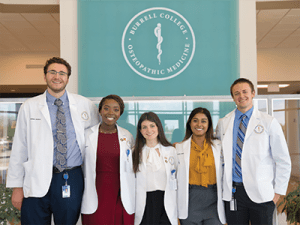 The Burrell College of Osteopathic Medicine introduced a pioneering program named JEDI (Justice, Equity, Diversity, and Inclusion), influencing osteopathic schools nationwide. Initiated by student Alberto Velasco in 2022, the program earned him the 2023 Individual DEI Unification Award from the American Osteopathic Association. JEDI encourages students to actively and measurably engage in DEI activities. Velasco and peers are collaborating with students from other colleges to expand JEDI, fostering unity in medical education.
California State University, Los Angeles (Cal State LA) Patricia A. Chin School of Nursing partners in an undergraduate degree program with 13 community colleges that predominately educate underrepresented, lower-income, and often first-generation students. The community college students join Cal State LA during the summer between the first and second years of their associate degree program. Upon graduation, they return to Cal State LA for one year to obtain their BSN — and often return in two to five years for their MSN. Admission presentations and program materials are presented in Spanish and English and include virtual options.
The Edward Via College of Osteopathic Medicine Summer Enrichment Experience is a free program designed to promote science and medicine to area high school students and encourage them to pursue related careers. Activities include interactive lectures, educational games, anatomy lab work, performance of basic medical techniques, and guidance for establishing a career in science or medicine.
Fairleigh Dickinson University (FDU) launched a Latino Promise Program that has assisted numerous students in pursuing graduate degrees in fields like business, education, law, medicine, science, and communications. The university's Hispanic Center offers personalized services to students across FDU, helping them achieve their personal, academic, and professional aspirations. This year, Excelencia in Education, a leading authority on promoting Latino student success in higher education, recognized FDU as a top 20 finalist for the Examples of Excelencia Award among evidence-based programs nationwide.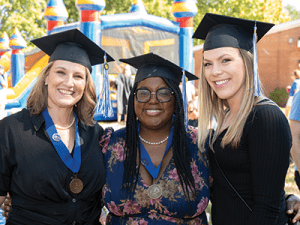 In 2022, Frontier Nursing University responded to students' wishes for structured peer connections by introducing five Student Interest Groups, with an additional group added in 2023. These groups include International Students in Nursing, LGBTQIA+ Students in Nursing, Men in Nursing, Military/Veterans in Nursing, the Neurodivergent Student Interest Group, and Students of Color in Nursing. Facilitated by faculty but driven by students, the groups' monthly meetings prioritize open dialogue, with no recordings or minutes taken to ensure candid discussions.
The University of Arkansas for Medical Sciences (UAMS) College of Health Profession's Medical Laboratory Science (MLS) program has focused on recruiting certified medical laboratory technicians (MLTs) from the ranks of the U.S. military. In this 100 percent online program, students come from approximately 35 states and reflect the diverse makeup of the U.S. Armed Forces, and they represent about 3 percent of the UAMS student body. Specifically, 11 percent of online military students self-reported as Hispanic and 14 percent self-reported as Black. The MLS program has also made a concerted effort to connect with rural MLTs in Arkansas and other states. In the past five years, approximately 850 rural students have been trained in the online program, and many of them now serve their communities at small or critical access hospitals.
The Visiting Student Health Equity Program at the Medical College of Wisconsin in the Office of Diversity & Inclusion is an award open to current fourth-year medical school students who are from or have lived experiences engaging with people in underserved communities. The program provides access and opportunity-related experiences for students who want to work in communities with health care challenges. With application numbers increasing, a student was hired to provide student-to-student peer outreach. In 2022, more than half of the students who participated matched in their visiting specialty.
As part of its OneMUSC strategic plan, the Medical University of South Carolina (MUSC) created a dedicated position focused on equity culture and engagement to address faculty-specific diversity and inclusion needs. This role works directly with the faculty senate, administrative leaders, and other stakeholders to develop and execute action plans that retain diverse faculty and improve the internal work culture. MUSC's membership in the National Center for Faculty Development & Diversity further expands resources and programs available to all faculty and staff.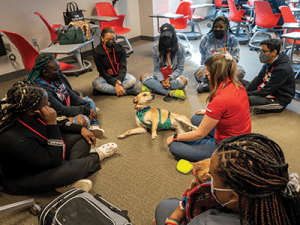 In the past five years, The Ohio State University College of Veterinary Medicine has actively engaged over 10,000 students from K-12 and colleges through programs like Buckeye Vet Prep Academy, Vet for the Day, and Buckeye Exploration Day. Additionally, the college recently introduced the Melanin in Medicine event targeting historically marginalized students from urban high schools. This initiative provides insights into veterinary medicine, hands-on activities, and opportunities to interact with seasoned veterinarians from diverse specialties.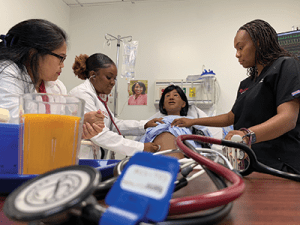 School of Nursing, Rutgers, The State University of New Jersey has made significant progress in diversifying its student body, with the percentage of students of color increasing from 61 to 63 percent in the past year. The growth marks an important step towards ensuring that the nursing workforce reflects the diversity of the patients it serves.
University of Arizona College of Medicine–Phoenix was selected to participate in the Anti-Racism Transformation in Medical Education (ART in MedEd) initiative as one of 11 medical schools in North America tapped to help build a community of practice and model for antiracism medicine practices. The school adopted an antiracism curriculum that continues to integrate DEI topics through the fourth year of training.
The Advancing Faculty Diversity program at the University of California, Davis, School of Medicine has recruited three new faculty members in the last three years who are committed to excellence in teaching, research, and service, as well as to promoting the success of underrepresented students and addressing the diverse needs of the state.
In fall 2023, the University of Cincinnati College of Allied Health Sciences welcomed Ronay Lyons as its first Student Success Coach, whose focus is on increasing retention and academic results for underrepresented students in allied health during their early years. The college is also actively reaching out to specific undergraduate groups, including first-generation, underrepresented minorities, males, Cincinnati Public School graduates, and Pell-eligible students. This enhanced focus on retention and performance aims to elevate graduation rates, diversify graduate programs, and fortify the regional allied health workforce.
In 2022, the University of Cincinnati (UC) James L. Winkle College of Pharmacy launched the Ruby Hill Mentorship program for underrepresented students. Participants engage in networking opportunities, one-on-one mentorship, group sessions, professional development, and more. Ruby Hill, the namesake for the program, was UC College of Pharmacy's second minority recruiter and counselor.
When the University of Minnesota School of Nursing school enrolled 14 doctor of nursing practice (DNP) students in fall 2023, it set a record for the largest number of American Indian/Alaska Native (AI/AN) students enrolled in a program ever. Just 49 AI/AN students graduated with a DNP degree nationwide in the previous year.
Over two dozen high school students joined the University of Rochester School of Nursing and East High School's Career Exploration Internship program. This grant-funded initiative, part of multiple partnership programs since 2015, aims to address major challenges in nursing and health care, such as the national nurse shortage, distrust in health systems among marginalized communities, and the necessity for a more diverse nursing workforce. Program leaders aspire to make the Pathways to Nursing a long-term solution to these significant issues.
The University of Texas at Austin College of Pharmacy (UT COP) annually awards one faculty member, staff member, and student with a DEAI Champion Award. A DEAI Champion is an outstanding individual who makes significant contributions in helping to create a more diverse, equitable, accessible, and inclusive culture through their excellent service, teaching, research, and academic endeavors. To highlight the significance of the award and the importance of the work, each recipient receives a cash award of $2,000. To date, 12 individuals have been honored with a DEAI Award.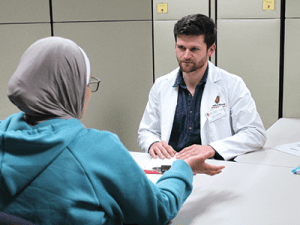 At the University of Wisconsin–Madison School of Pharmacy, a PharmD student hones their communication skills to assist Muslim patients with Type 2 diabetes in creating a safe fasting plan for Ramadan.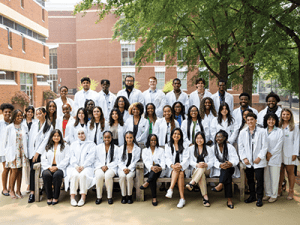 The University of Virginia School of Medicine encouraged departments and centers to strengthen community ties and foster unity and pride among faculty, staff, and the community by participating in local events. About 28 departments and six centers engaged in roughly 150 service activities throughout the academic year.
In November 2022, Vanderbilt University School of Nursing and the Vanderbilt University Medical Center introduced an annual week-long institute for diverse emerging nurse leaders. Aimed at enriching leadership skills and promoting diversity, the academy has gained such positive feedback that a second program for aspiring nurse leaders will begin in July 2023.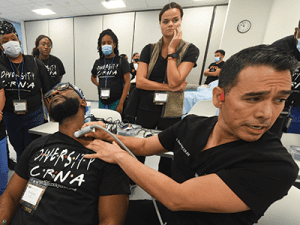 The Virginia Commonwealth University College of Health Professions Department of Nurse Anesthesia hosts the Diversity CRNA Workshop, offering informational sessions and simulations to introduce underrepresented students to careers in nurse anesthesia.