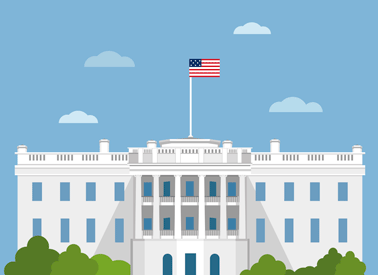 Total student loan debt in the United States reached nearly $1.6 trillion in 2019, with more than one in 10 of the nation's 45 million borrowers defaulting on repayment, according to Forbes. Though the skyrocketing inflation of college tuition has eased slightly in recent years, a September analysis by U.S. News & World Report found that the average cost of in-state tuition and fees at public four-year schools was $11,260 for the 2019-2020 school year.
The 13 Democratic candidates currently vying for their party's nomination have proposed multiple strategies for improving higher education access and alleviating the country's education debt. Here is where they stand as of December 2019:
Michael Bennet
U.S. Senator for Colorado
INVESTMENT: Expand and fix the Public Service Loan Forgiveness program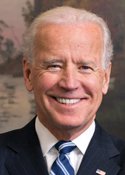 Joe Biden
Former U.S. Vice President and U.S. Senator for Delaware
FREE: Community college
INVESTMENT: $50 billion for workforce training via colleges and universities, high schools, businesses, and more; $8 billion for community college facilities; $18 billion in grants to minority-serving institutions (MSIs)
DEBT: $10,000 in education debt relief for every year an individual works as a public servant for up to five years; no student loan repayment required for individuals making less than $25,000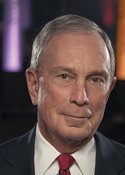 Michael R. Bloomberg
Co-founder of Bloomberg LP and former Mayor of New York City
Official higher education policies have not been declared. As mayor, Bloomberg was a proponent of education reform and consolidated governorship of the city's K-12 public schools under his office. In 2018, he donated $1.8 billion to Johns Hopkins University for an endowment to support low- and moderate-income students.
Cory Booker
U.S. Senator for New Jersey
FREE: Community college
INVESTMENT: $100 billion for MSIs
DEBT: Cancel college debt for all Americans through measures such as the Debt-Free College Act of 2018, which requires students to contribute money toward their college education but prevents them from having to graduate with loans.
Pete Buttigieg
Mayor of South Bend, Indiana
FREE: Public college tuition for families making less than $100,000
INVESTMENT: $120 billion in Pell Grant program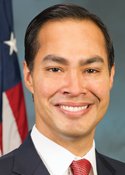 Julian Castro
Former Secretary of Housing and Urban Development
FREE: Public colleges and universities
INVESTMENT: $3 billion per year toward MSIs; increase federal dollars in Pell Grant program, allowing grant amounts to be raised to $10,000 and made available for use toward living expenses, summer programs, short-term programs, and emergency assistance
DEBT: No student loan repayment required for borrowers earning less than 250 percent of the federal poverty level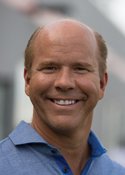 John Delaney
Former U.S. Representative for Maryland
FREE: Community college
DEBT: Allow student borrowers to discharge education debt through bankruptcy
Tulsi Gabbard
U.S. Representative for Hawaii
FREE: Public college and university tuition for families making less than $125,000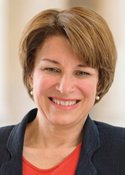 Amy Klobuchar
U.S. Senator for Minnesota
FREE: Community college
INVESTMENT: Expand Pell Grant eligibility to families making up to $100,000 and increase maximum grant amount to $12,000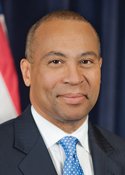 Deval Patrick
Former Governor of Massacusetts
FREE: Community college
Bernie Sanders
U.S. Senator for Vermont
FREE: Public colleges and universities
INVESTMENT: 1.3 billion per year in MSIs; expand Pell Grants to cover non-tuition and fee costs; triple funding for the Federal Work-Study Program
DEBT: Cancel $1.6 trillion in student loan debt for nearly 45 million borrowers; cap student loan interest rates at 1.88 percent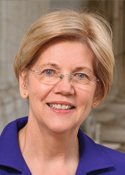 Elizabeth Warren
U.S. Senator for Massachusetts
FREE: Public colleges and universities
INVESTMENT: $100 billion in Pell Grant program over the next 10 years; $50 billion for HBCUs and MSIs
DEBT: Cancel $50,000 in education debt per borrower with a household income less than $100,000 and implement "substantial debt cancellation" for borrowers with household incomes between $100,000 and $250,000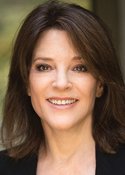 Marianne Williamson
Author and Motivational Speaker
FREE: Public colleges and universities
DEBT: Cap student loan interest rates at either zero or a nominal rate
Andrew Yang
Former CEO of Venture for America
DEBT: Cap attendance costs at any university that receives public funding to equal that year's rate of annual median wage growth

Sources: berniesanders.com; thecollegeinvestor.com; elizabethwarren.com; congress.gov; ajc.com; corybooker.com; joebiden.com; juliancastro.com; marketwatch.com; politico.com; yang2020.com; marianne2020.com; johndelaney.com; gabbard.house.gov; nasfaa.org