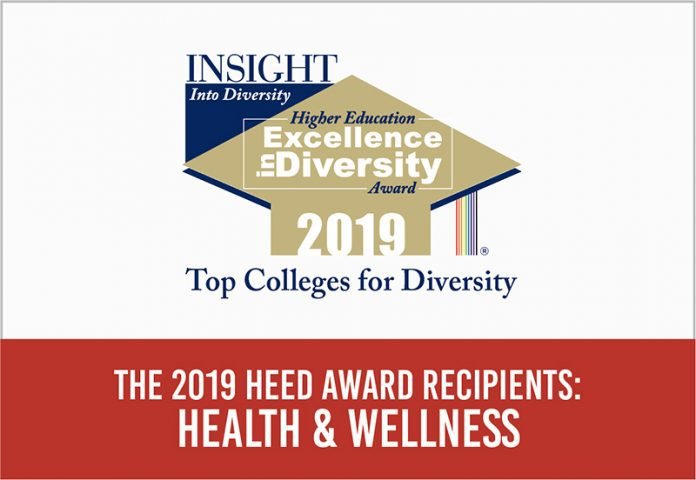 The annual INSIGHT Into Diversity Higher Education Excellence in Diversity (HEED) Award recognizes colleges and universities that demonstrate an outstanding commitment to diversity and inclusion. In our November 2019 issue, we recognize the year's winners with a series of vignettes highlighting some of the most important factors assessed by the HEED Award.
The Health Institute

The health sector desperately needs diverse, well-trained health professionals to meet the demands of Colorado's fast-growing demographic of people over the age of 65. Besides doctors and nurses, there is also a critical need for mental-health workers, data scientists, social workers, health navigators, dietitians, and others. Through high-impact advising and academic-success initiatives, mentorships, research opportunities, and internships, Metropolitan State University of Denver's Health Institute is helping students identify and prepare for careers in the healthcare industry that are right for them while also developing skills that will equip them to grow professionally throughout their career. One of these programs includes a Healthcare Interest Program through a collaboration with Denver Health.
FitSRJC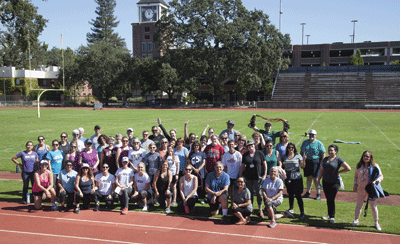 FitSRJC at Santa Rosa Junior College (SRJC) was created by a team from the college's Leadership Academy to fulfill its mission to promote personal and professional growth and cultivate joy at work in lifelong learning. This committee aims to increase staff holistic wellness by encouraging a workplace culture that is focused on health, fitness, and community building. Its work supports SRJC's goal to cultivate an inclusive and diverse organizational culture that promotes employee engagement, growth, and collegiality. Activities include guided yoga and fitness sessions, college-wide fitness challenges, guided lunchtime walks, and guest speakers.
Wellness Wednesday
Every fall semester around National Coming Out Day, State University of New York College at Cortland holds a Wellness Wednesday. The event includes a panel of students who share their experiences in the LGBTQ community. This past fall, the panel focused on intersectionality within the LGBTQ community. In the past, the university had students share their experiences coming out. This program provides attendees and panelists with a safe space to share their story.