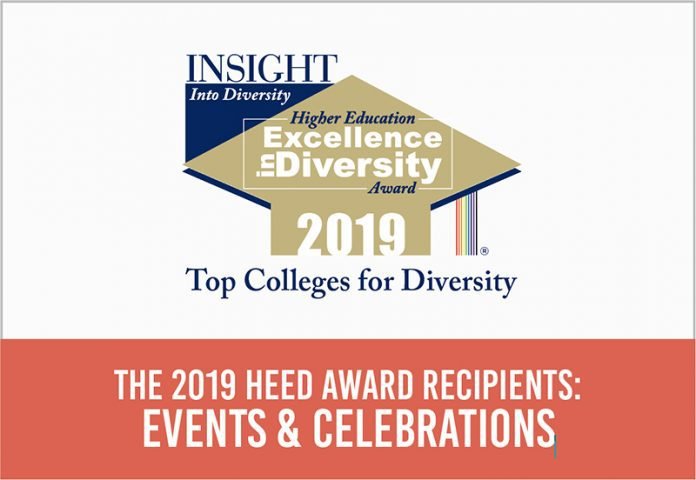 The annual INSIGHT Into Diversity Higher Education Excellence in Diversity (HEED) Award recognizes colleges and universities that demonstrate an outstanding commitment to diversity and inclusion. In our November 2019 issue, we recognize the year's winners with a series of vignettes highlighting some of the most important factors assessed by the HEED Award.
Black History Month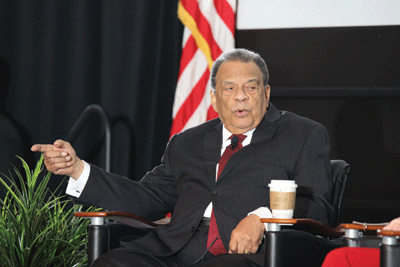 Greenville Technical College celebrated Black History Month by joining with engineering and construction company Fluor to present a special conversation with Andrew Young, former ambassador to the United Nations. Young discussed his early days with the civil rights movement, his work with Dr. Martin Luther King Jr., race relations then and now, root causes of poverty, and diplomacy. The event was designed to bring people together for meaningful dialogue, expand students' perspectives as they prepare to enter the workforce, and provide the audience with the necessary tools to have respectful interactions with individuals who may be different from them.
Diamond Awards-National Women's History Month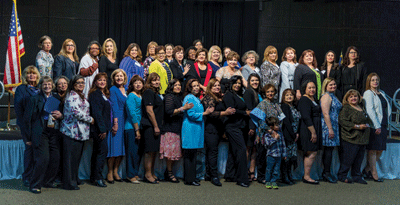 El Paso Community College (EPCC) diversity and inclusion programs established the Diamond Awards with the purpose of recognizing the important contributions, commitment, and excellence in service by full-time female employees. A committee that represents each employee classification of the college selects 40 winners. This program is now in its 11th year, and the goal is to celebrate the achievements of all full-time female employees at EPCC, providing the winners with a special day of appreciation. Each awardee receives a diamond-shaped statue and is recognized and celebrated at a luncheon.
The Cross Cultural and Gender Center Retreat

The California State University, Fresno retreat is a three-day residential experience that facilitates a successful transition for incoming students. Through intentional cultural programming and cross-cultural activities, the retreat provides an opportunity for students to establish a sense of belonging on campus, develop leadership skills, increase cultural awareness, build a social support system, and learn strategies for being a successful student. A signature activity of the retreat is the diversity dinner where the wearing of cultural attire is highly encouraged.
Unlikely Allies in the Academy

Based upon the book Unlikely Allies in the Academy: Women of Color and White Women in Conversation, this multi-module series creates opportunities for intragroup dialogue (among those with the same racial and ethnic identities), and intergroup dialogue (between those of differing identities) with the goal of cultivating bonding and bridging capital among the University of North Texas community. Piloted in the fall of 2016, the series began with campus visits from Dr. Karen Dace, the book's editor, followed by sessions with some of the book's contributors. By demand, the series evolved into a dialogue-based curriculum exploring commonalities and barriers that affect coalition building.
State of Diversity Address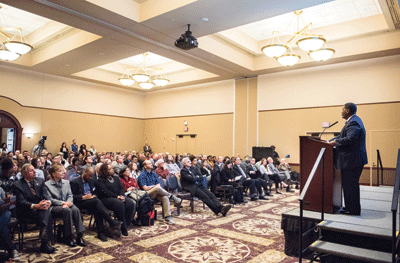 In March 2019, the inaugural State of Diversity Address was presented by Bryan Samuel, PhD, chief diversity and inclusion officer (CDIO) at Kansas State University (K-State). Attendees heard updates on diversity advancement and engagement initiatives throughout the university, future directions for the K-State 2025 Strategic Action and Alignment Plan, and information on continuing priorities and opportunities for diversity and inclusion. All participants, both in-person and livestream, were able to engage with university president Gen. Richard Myers, the CDIO, and all members of the president's cabinet in a question-and-answer session focused entirely on diversity and inclusion efforts at K-State.
LGBTQ Latinx Health
The University of Central Florida, a Hispanic-Serving Institution, honored Latinx Heritage Month this year in part with an LGBTQ Latinx Health discussion. The conversation featured speakers from the Orlando LGBTQ community centered on HIV/AIDS. Participants talked about healthcare for Latinx communities and mental healthcare after the 2016 shooting at the Pulse nightclub in Orlando. The discussion was hosted by the Pride Faculty and Staff Association.
Commitment to Veterans and Military Students
Winston-Salem State University (WSSU) showed its commitment to veterans and military students by recognizing 99-year-old World War II veteran Elizabeth Barker Johnson on stage during its commencement ceremony on May 10. Johnson — part of the 6888th regiment, the first African American Women's Army Corps battalion to serve overseas during World War II — was unable to attend her graduation in 1950 because she was teaching school in Virginia and could not get a substitute teacher. She was also recognized by the WSSU Army ROTC program. Johnson's story was covered by television and print outlets across the nation, including NBC's "Today" and Fox News.
Bridge to the Faculty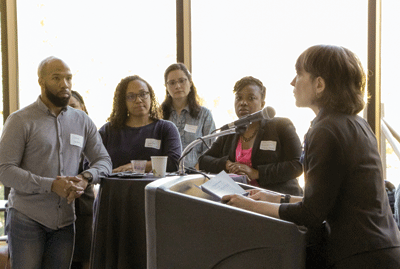 Bridge to the Faculty at University of Illinois at Chicago (UIC) is a new postdoctoral program designed to recruit underrepresented scholars with the goal of transitioning them to faculty members after two years. This initiative aims to attract promising scholars to UIC as well as diversify our faculty, emphasizing departments with few or no faculty who are underrepresented in their field. Resources for the postdoctoral positions will be provided by the chancellor. UIC is recruiting 10 postdocs for the 2020 academic year in anthropology, chemistry, educational psychology, French and Francophone Studies, math, museum and exhibition studies, pharmaceutical sciences, philosophy, public administration, and urban planning and public policy.
The Nancy Randolph Davis Sculpture and memorial highway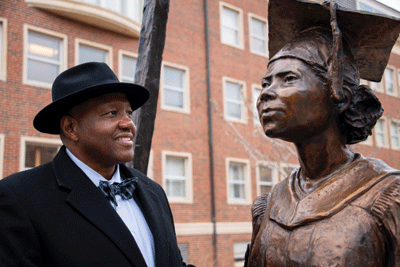 In January, Oklahoma State University dedicated a life-size statue of Nancy Randolph Davis, honoring her legacy as the institution's first African American student. The statue represents Davis in her graduation cap and gown, stepping over a threshold. It memorializes her courage when, 70 years ago in 1949, she crossed racial barriers and state law to enroll at then-Oklahoma A&M. She became the symbol that education is for everyone, creating a pathway and opportunity for all. The state also recognized Davis by naming a three-mile stretch of Interstate 35 in her honor.
The Anne Frank Project (AFP)

Buffalo State College's AFP initiative is now in its 11th year. A two-day social justice festival, AFP mixes artistic performances with workshops led by genocide survivors, marginalized individuals, and others to encourage conflict resolution, community-building, and identity exploration. The inspiration for AFP was a 2006 production of The Diary of Anne Frank that featured a Rwandan girl whose life mirrors that of a Holocaust victim. AFP has since expanded into an annual festival that draws thousands to campus, with ongoing drama-based educational workshops in the Buffalo public schools and trips to Rwanda each summer where students train teachers in the drama-based education model.
The Black Diamonds Conference

Black Diamonds is a collaborative effort between educational institutions, community organizations, corporate partners, and individuals that provides opportunities for continuous development among African American women and girls in Northeast Ohio. The annual two-day Black Diamonds conference at Cuyahoga Community College offers a series of workshops that deliver information related to mental and physical well-being, career opportunities and readiness, academic success, and financial literacy.
Diversity Day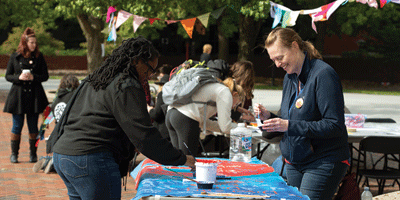 Diversity Day at Southern Illinois University Edwardsville (SIUE) is a celebration of the institution's past, present, and future as it relates to the core values of citizenship, wisdom, and inclusion, which are demonstrated in the day's theme: "From Awareness to Action, SIUE Shaping a Changing World." Diversity Day is an educational day that includes music, art, discussions, guest speakers, presentations, posters, and even cuisine representing the ethnic roots of SIUE's students.  The university does not just embrace the values of diversity and inclusion; through efforts like Diversity Day, it also demonstrates its commitment to a campus environment that has a sense of belonging for all people.