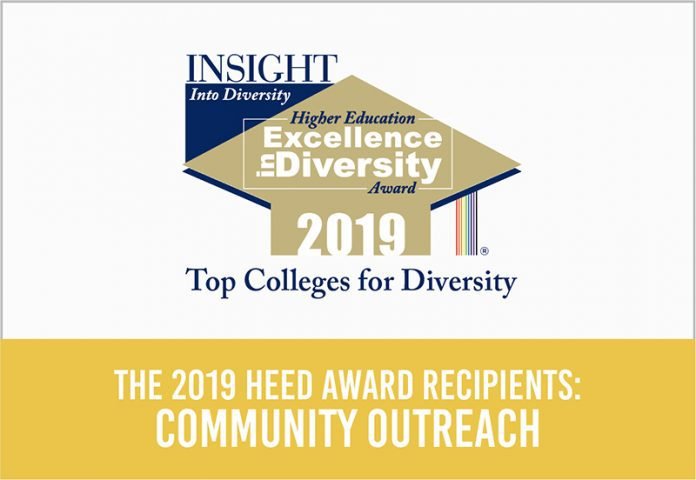 The annual INSIGHT Into Diversity Higher Education Excellence in Diversity (HEED) Award recognizes colleges and universities that demonstrate an outstanding commitment to diversity and inclusion. In our November 2019 issue, we recognize the year's winners with a series of vignettes highlighting some of the most important factors assessed by the HEED Award.
Trailblazer Awards

In honor of Black History Month, the University of West Florida partners with local community organizations to recognize nine community members who inspire and empower locals. Individuals and organizations are selected for the Trailblazer Award based upon their contributions in the areas of education, community service, leadership, activism, and volunteerism. A signature Trailblazer Award is also presented to an individual who has an impact on multiple aspects of the community.
Partnerships with Community Organizations

Seminole State College of Florida partners with six community organizations whose missions enhance the college's goals. With the Hispanic and African American Chambers of Commerce, the college hosts events to enhance supplier diversity and build alliances for legislative initiatives. With the Central Florida Disability Chamber, it recruits veterans with disabilities for faculty and staff positions. With the National Association of Women Business Owners, the college adds women business owners to its speakers' lists and advisory boards. With Delta Sigma Theta and the City of Sanford MLK 2020 Commission, Seminole State attracts African American students. Net results include increased diversity in employment, enrollment, and community support.
Events for the Hispanic and Latino Community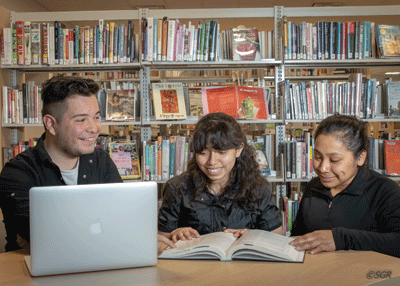 Pikes Peak Community College (PPCC) sponsors various multicultural events in the Pikes Peak region of Colorado for student recruitment and community outreach. Events include the Cinco de Mayo Scholarship Gala, the Latino Community Luncheons, and the Hispanic Chamber of Commerce of Colorado Springs Business meetings. PPCC helps undocumented students and their families better understand immigration rights and the Deferred Action for Childhood Arrivals program. It also supports the Colorado Advancing Students for a Stronger Economy Tomorrow In-State Tuition program that was created to financially assist undocumented students. The college hosted several campus visits in Spanish for students and families to learn more about enrolling and the collegiate experience.
College of Architecture Collaboration with the Brazos Valley African American Museum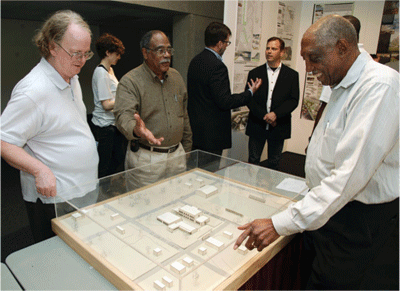 Texas A&M University's College of Architecture collaborates with the Brazos Valley African American Museum by honoring the African American heritage of the Brazos Valley. The associate dean of the College of Architecture serves on the board of directors of the museum. Students and faculty engage in projects such as designing the museum's landscape, recreating models of historical buildings in the community, and collaborating on fundraising and development efforts. Additionally, the College of Architecture and the museum have partnered with elementary and high school students in the community to create an art installation.
Solar Suitcase
In a physics-environmental studies hybrid course, California State University, East Bay (Cal State East Bay) students learned about solar energy design for social impact through building stand-alone solar power and lighting systems called "Solar Suitcases." In partnership with the nonprofit We Share Solar, the suitcases were sent to energy-impoverished schools and orphanages. Cal State East Bay students also shared their knowledge at workshops in local low-income middle and high schools within the Hayward Unified School District, inspiring younger children to pursue higher education, solar careers, and global citizenship. The schools' teachers also received training in the curriculum through Cal State East Bay, and use it to motivate learning in STEM.