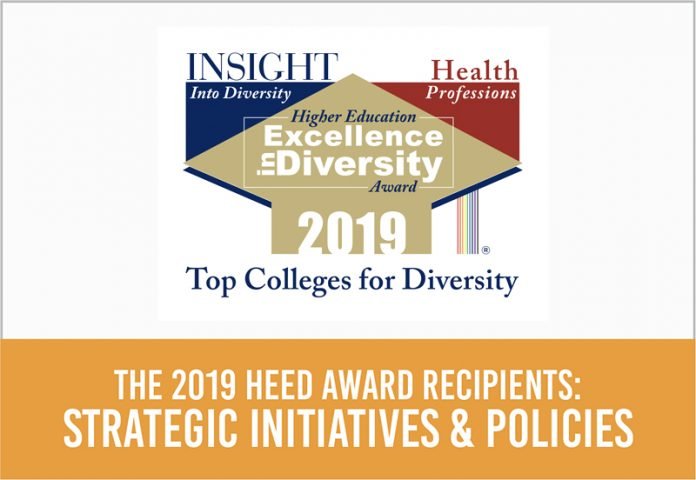 The annual Health Professions Higher Education Excellence in Diversity (HEED) Award recognizes institutions that demonstrate an outstanding commitment to diversity, equity, and inclusion in healthcare education. In our December 2019 issue, we recognize the year's winners with a series of vignettes highlighting some of the most important factors assessed by the Health Professions HEED Award.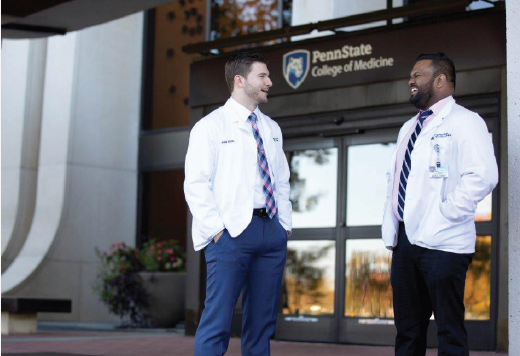 To address changing patient demographics and in response to student feedback, Penn State College of Medicine has established a review process for problem-based learning cases. The process is led by Nancy Adams, assistant dean for foundational sciences, in conjunction with a newly created position, the director of culturally responsive healthcare education. The goal is that patients not be portrayed only with the diseases customarily attributed to that population; that race be described as a social construct rather than a biological trait; that cases include the social determinants of health; and, where possible, that cases show providers engaging in model behaviors related to addressing bias.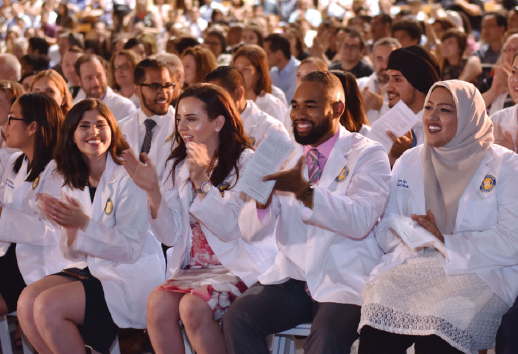 The Diversity, Equity and Inclusion Advisory Committee at the University of California, Riverside piloted a faculty Equity Advisor program on campus. The selection committee appointed five new Equity Advisors, including two dedicated to the University of California, Riverside School of Medicine. All faculty Equity Advisors are trained by the Office of Diversity, Equity and Inclusion with input from related campus offices. All Equity Advisors work to identify and encourage best practices for faculty recruitment and retention, work with graduate advisors to improve student success, provide leadership, assist the dean in research on issues of pay equity, and provide formal and informal mentoring.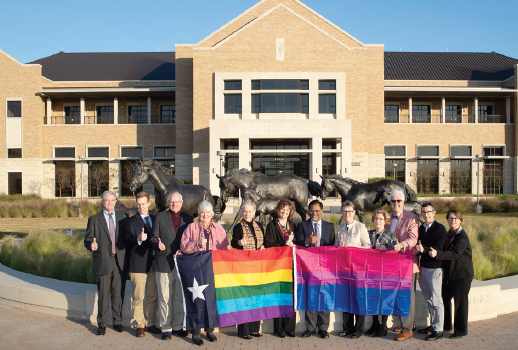 The Texas A&M University College of Veterinary Medicine & Biomedical Sciences weaves diversity and inclusion learning outcomes into the curriculum at all levels to ensure students are prepared to lead, adapt to change, and demonstrate sensitivity toward and interact with people different from them free from discrimination. Cultural competencies are discussed during the first-year student orientation, included in the DVM Professional Student Handbook, and covered in the professional skills course. Sessions related to cultural competency are also included in the core curriculum for students in their first and second years, and all students participate in interactive ethical scenario experiences with faculty and local veterinarians.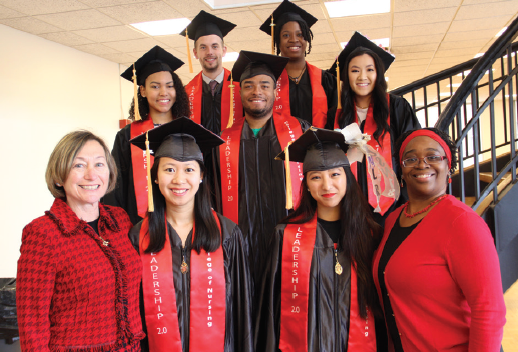 Along with GPA and test scores, University of Cincinnati College of Nursing uses holistic admissions strategies that augment personal attributes. Strategies include a new star rating system and Multiple Mini Interviews (MMI), which consist of a series of short, structured interview stations to assess characteristics such as ethics and self-awareness. Admissions data show that the holistic admissions process has increased ethnic, racial, and gender diversity as well as first-generation college offers. In 2019, 37 percent (N=101) of the accepted applicants would not have received offers had the college looked at quantitative data alone.