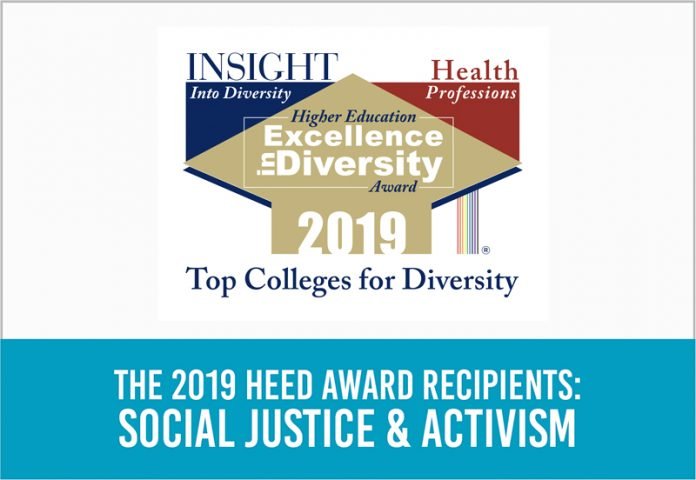 The annual Health Professions Higher Education Excellence in Diversity (HEED) Award recognizes institutions that demonstrate an outstanding commitment to diversity, equity, and inclusion in healthcare education. In our December 2019 issue, we recognize the year's winners with a series of vignettes highlighting some of the most important factors assessed by the Health Professions HEED Award.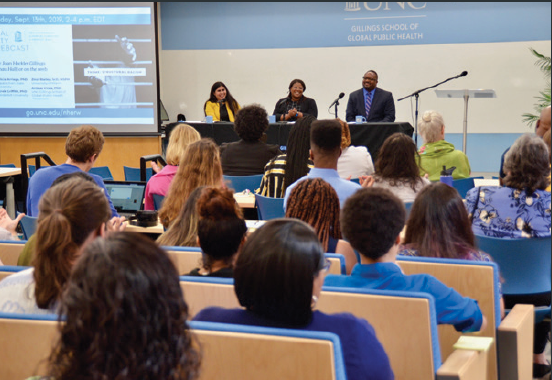 For 25 years, UNC Gillings School of Global Public Health has hosted the National Health Equity Research Webcast (NHERW). The NHERW is an annual and interactive live-streamed symposium that explores the intersection of health policy and diversity through expert panel discussions with a question-and-answer segment. The webcast is a significant national event for researchers, students, and community leaders who aim to advance public health through addressing health disparities. This highly regarded webcast, which is hosted on the campus of UNC-Chapel Hill, has both a large virtual and in-person audience. In recent years, participation has been over 700 persons annually.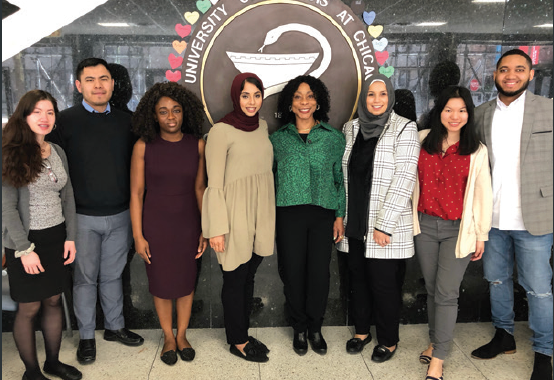 The University of Illinois at Chicago College of Pharmacy offers a degree concentration in Urban Pharmacy (UPHARM) that takes advantage of the college's urban location to address the many healthcare disparities in underserved communities. The overarching mission of the UPHARM program is to prepare pharmacy leaders who will serve urban communities and increase healthcare resources and capacity building in Chicago. Curriculum focuses on understanding the social, environmental, and economic issues that contribute to health disparities in urban settings; cross-cultural clinical skills and knowledge of diseases and medical conditions prevalent in urban areas; and a commitment to serve as practicing pharmacists and leaders in an urban setting.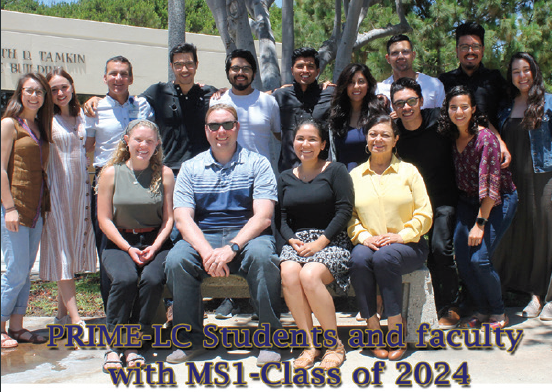 The Program in Medical Education for the Latino Community (PRIME-LC) at University of California, Irvine School of Medicine is a five-year, dual degree MD/Master's program for future physicians who are committed to careers in public service. PRIME-LC graduates are expected to work on closing the healthcare gap of the nation's largest ethnic group by improving healthcare delivery, research, and policy for California's underserved Latinx communities. Unique features of the program include a summer immersion experience, a clinical foundations course with Spanish-speaking standardized patients, and a one-month clinical rotation at Universidad Cayetano Heredia Hospital in Lima, Peru.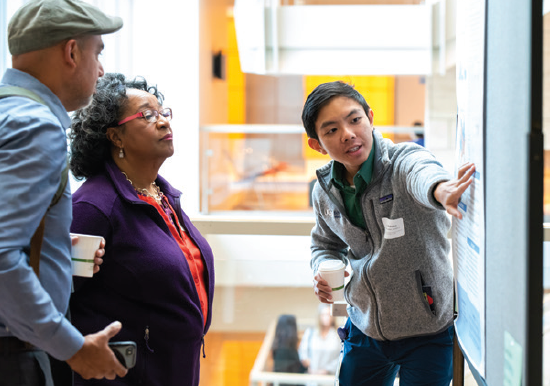 A flagship event for the University of California, San Francisco's (UCSF) Office of Diversity and Outreach, the annual Health Disparities Research Symposium (HDRS) showcases research by faculty and trainees at UCSF and other institutions. For 13 years, HDRS has been building community among health disparities researchers across disciplines, units, schools, and the Bay Area, inspiring collaborations and future research. HDRS presentations represent the breadth of the field, ranging from community and individual trauma related to police killings, health differences in Black and White cigarette smokers, and pragmatic implementation of research to reduce disparities.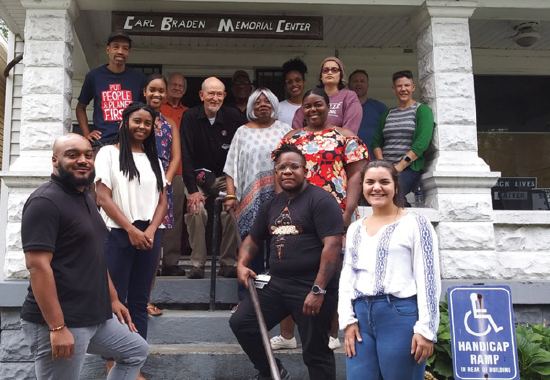 The Health & Social Justice Scholars Program is a flagship research, scholarship, and curriculum program at University of Louisville Health Sciences Center. Graduate and professional school students (AuD, DMD, PhD, DNP, MD) are eligible to apply beginning their second year, and the program is renewable for up to three years. Scholars dig deep into intersectionality, social determinants, and health equity. Activities include completing windshield tours, or community observations and surveys from a moving vehicle; community service projects; disseminating accessible information; and mentoring. The program provides professional development support and culminates in the implementation of a community-based participatory research project and intervention.