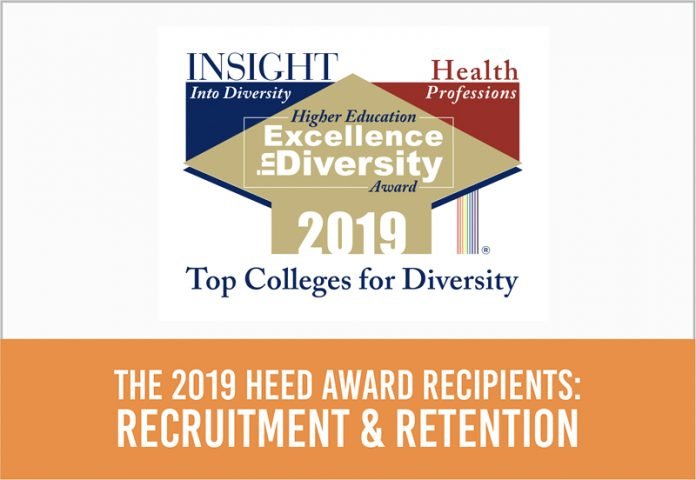 The annual Health Professions Higher Education Excellence in Diversity (HEED) Award recognizes institutions that demonstrate an outstanding commitment to diversity, equity, and inclusion in healthcare education. In our December 2019 issue, we recognize the year's winners with a series of vignettes highlighting some of the most important factors assessed by the Health Professions HEED Award.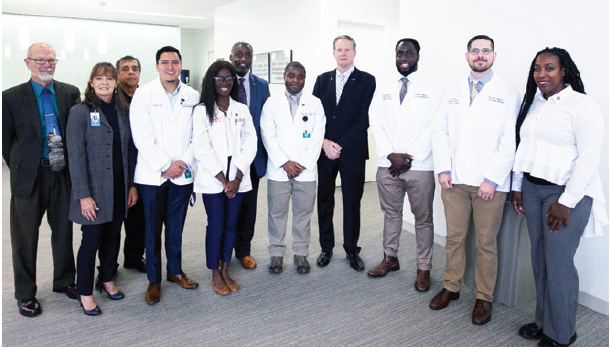 The Graduate Health Professions Scholarship Program (GPS) at A.T. Still University (ATSU) is a recruitment strategy designed to improve educational access through financial support and enhance retention through cohort-centered, co-curricular activities. GPS provides gap funding, advisement, professional development, and other opportunities to organically cultivate mentoring relationships for pre-health students. Students also attend annual conferences with an emphasis on recruiting historically underrepresented groups. GPS students receive preparation support toward the development of a priority applicant dossier that serves as an application cover document and indicates to selection committees a strong relationship with ATSU's Diversity Office. Many of these students receive program interviews.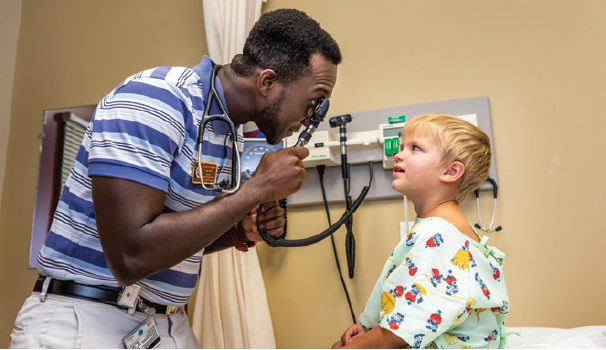 Florida State University College of Medicine's effort to produce alumni physicians responsive to community needs requires a strategic approach. It's not only about finding students who are most likely to choose to practice in locations and specialties where they are needed most, but about developing medical school candidates who understand and believe in the college's mission. The Science Students Together Reaching Instructional Diversity and Excellence (SSTRIDE) program identifies as early as seventh grade students who have an aptitude for science and who fit this profile. More than seven percent of the college's 1,368 alumni from 2005-2019 were introduced to medicine through SSTRIDE.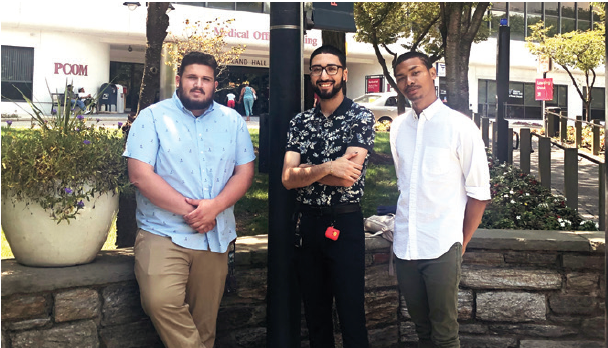 In summer 2019, Philadelphia College of Osteopathic Medicine (PCOM) launched the inaugural African American and Hispanic Male Undergraduate Research initiative. The program exposes undergraduate science and psychology majors at Cabrini University, an emerging Hispanic-Serving Institution, to careers in research and medicine. Participants spend eight weeks as part of a supportive and collegial research team consisting of faculty, research staff, and medical students. They are mentored in how to formulate research questions and hypotheses, design experiments, record results, interpret data, and communicate their findings.
The California State University, Los Angeles Patricia A. Chin School of Nursing has a sustained seven-year partnership with 13 culturally and ethnically diverse community colleges that advances the nursing profession by providing pathways for seamless academic progression from the ADN to BSN degrees. Using a holistic and highly competitive approach, the school's ADN-BSN Collaborative Program admits 80 exemplary students annually. The program provides acculturation, coaching, mentoring, and advisement to facilitate student success. Currently, the program has graduated more than 500 BSN-prepared nurses for practice within the full scope of their license.
To truly change cultural norms around the profession, Johns Hopkins School of Nursing (JHSON) aims to be a consistent voice for the benefits of a nursing career, the diversity of who nurses are and what they do, the critical role they play on healthcare teams, and the need for more than a million new nurses by 2030. JHSON has a dedicated admissions officer for diversity to underscore its commitment to attract talented students with diverse backgrounds, heritages, and experiences; create a culture where diversity is embraced in the broadest sense; and enhance the school's ongoing efforts to create a world-class education.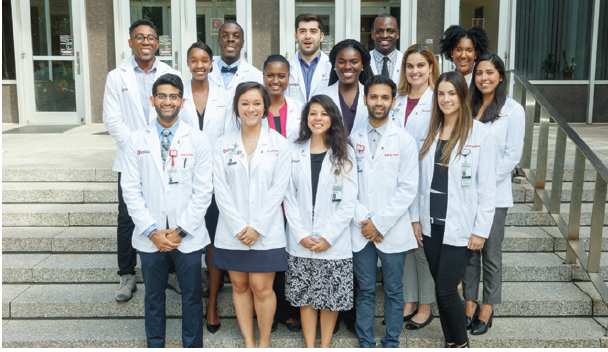 The Ohio State University College of Medicine Medical Careers Pathway Post Baccalaureate Program (MEDPATH) program was created in 1991 to increase the enrollment of underrepresented students as well as assist those who are economically and educationally disadvantaged. MEDPATH is a yearlong post-baccalaureate program designed to enrich the academic knowledge base for such students prior to their entrance into medical school. Since its inception, nearly 250 MEDPATH participants have gone on to attain the Doctor of Medicine degree.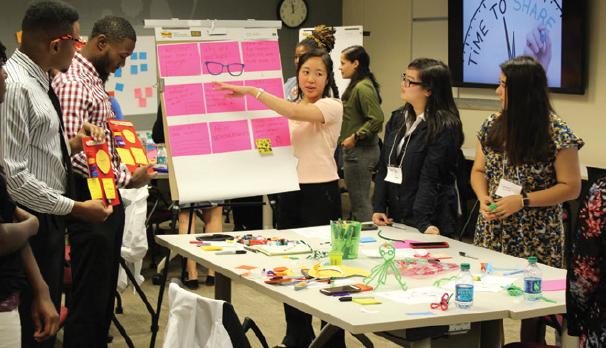 One of The Ohio State University College of Optometry's broadest endeavors geared toward increasing diversity within the profession is the Improving Diversity of Optometric Careers Program (I-DOC). For the last 11 years, underrepresented minority undergraduates have been recruited from across the U.S. for this three-day summer program, which includes coursework, hands-on experiences, student and practitioner panel discussions, and interactions with renowned vision science researchers. I-DOC participants also attend workshops on admissions, financial aid, and preparing for the Optometry Admission Test. Each I-DOC student stays on campus and all expenses are paid.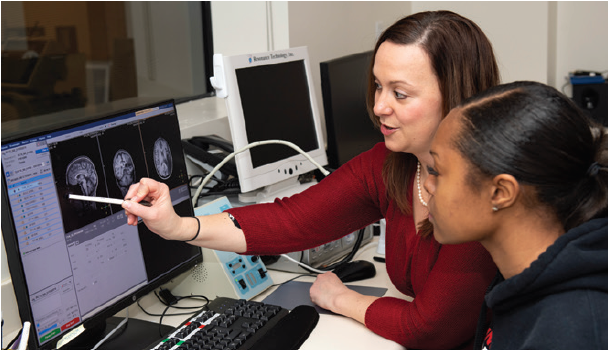 In an effort to improve retention and graduation rates for historically underrepresented and first-generation students, University of Cincinnati, College of Allied Health Sciences established the Connections Mentorship program, which is now in its eighth year. The program partners underrepresented students with alumni, community partners, and other professionals in their respective disciplines who provide academic support, role modeling, and job shadowing and networking opportunities. The program has seen notable success, with most of those graduating having been in it two or more years.