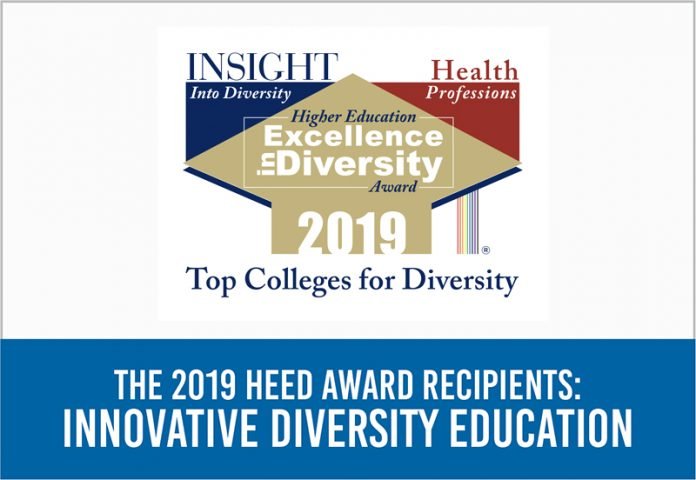 The annual Health Professions Higher Education Excellence in Diversity (HEED) Award recognizes institutions that demonstrate an outstanding commitment to diversity, equity, and inclusion in healthcare education. In our December 2019 issue, we recognize the year's winners with a series of vignettes highlighting some of the most important factors assessed by the Health Professions HEED Award.
Columbia University College of Dental Medicine's Foundations for Excellence in the Dental Profession course was developed based on feedback from students who went through a "Self-Awareness" orientation day and asked for more content on cultural sensitivity, power and privilege, and diversity and inclusion. The college created the foundations course to address topics essential to patient care and the dental profession such as emotional intelligence, implicit bias, imposter syndrome, self-care and wellness, ethics and professionalism, and more. Students are asked to write reflections from related prompts so they can assess the course's impact on themselves and their ability to serve a diverse patient population.
Frontier Nursing University (FNU) held the 9th annual Diversity Impact Student Conference in June 2019. The conference is hosted by FNU's Diversity Impact Program to promote a more diverse, culturally conscious healthcare workforce. Over 60 FNU students, alumni, faculty, and staff attended the four-day event, which helped attendees explore how to fully experience, live, and create meaningful connections within diverse communities. Presenters spoke on positive marginality; psychiatric-mental health; LGBTQI issues; Hawaiian culture, expression, and storytelling through creative movement; and intersectionality issues for indigenous/Native American midwives. Attendees were also offered an on-site counselor to lead individual and group debriefing sessions.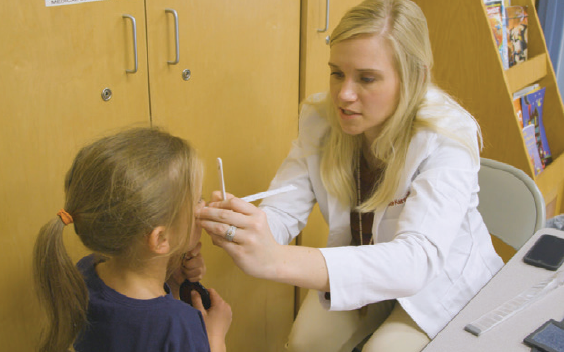 University of Houston College of Nursing understands the importance of providing linguistic and culturally appropriate care to better serve the needs of the Hispanic population. The college created a course for students with various levels of fluency in Spanish to improve their ability to interact with Spanish-speaking patients. The course included role playing, videos, a nursing interview, and a head-to-toe nursing assessment. By the end of the experience, students were able to apply what they learned in a clinical setting and to communicate successfully with patients to obtain the correct medical information.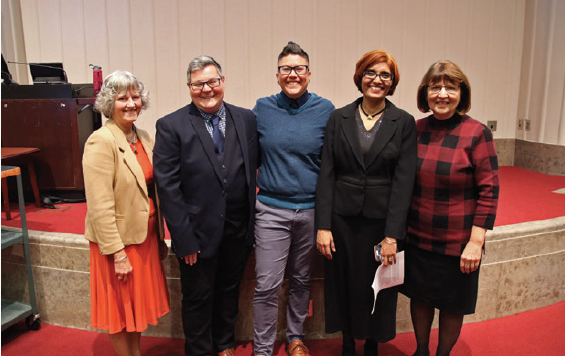 University of Minnesota School of Nursing created a first-of-its-kind interprofessional simulation experience with standardized patients who are nonbinary or transgender. The simulation, which has actors portraying patients, allows students to ask questions and listen in a simulated clinical environment. Evaluation of students' knowledge, skills, and comfort in taking a health history from a nonbinary or transgender individual occurs before and after the experience. Faculty and standardized patients meet afterward to review the encounters and data collected and to make any needed modifications to the learning activity.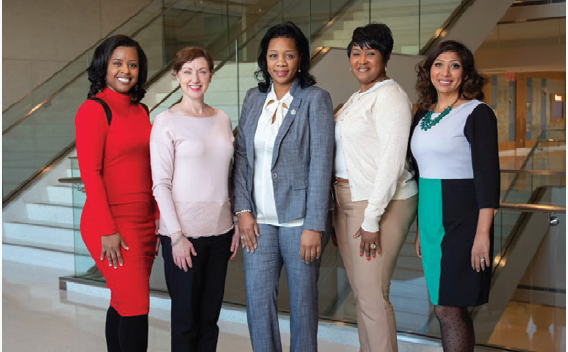 University of Mississippi Medical Center's (UMMC) Office of Diversity and Inclusion sponsors many innovative diversity efforts, including distinguished lectures presented biennially by national thought leaders; a monthly dialogue series titled InclUsive Conversations; and a Diversity and Inclusion Champion Professional Development and Certificate Program, which offers up to ten digital credentials and ten continuing education credits for employees. UMMC also offers year-round, in-person trainings that dive deep into cultural sensitivity, inclusive climates, and unconscious bias in workplace, healthcare, and learning environments.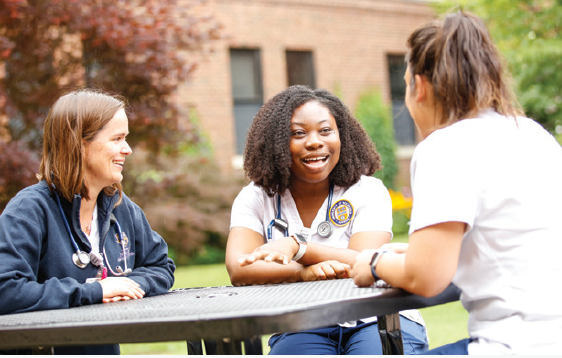 University of Rochester School of Nursing's Racial Equity Series is an ongoing discussion about issues such as race, sexual identity, sexual orientation, and social justice. Led by school of nursing faculty and staff, it is open to any interested parties and features an informal set of presentations meant to inform and facilitate discussion about the topic of the day. Past conversations included "The Poetry in Me," or how the arts help shape our associations with fairness and justice, and "Framing Issues with a Racial Equity Lens," or how belief systems inform policy and law, which can contribute to and perpetuate injustices.
University of Virginia (UVA) School of Medicine's "Stepping In" training is a series of workshops designed to empower team members from the UVA Health system to respond to acts of bigotry, prejudice, and discrimination. The workshops include short films based on actual encounters, role playing, and discussions of how to respond when witnessing discriminatory behavior. The Committee on Responding to Discriminatory Behavior, which is part of the medical school's office of diversity and inclusion, created the training.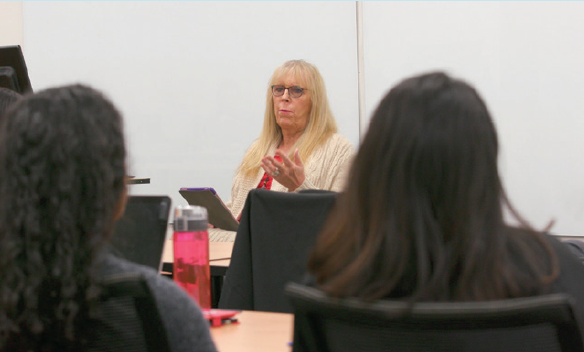 University of Texas Southwestern Medical School is committed to training physicians who understand the needs of the patients they serve. The school's "Health Care in Underserved Communities" elective course introduces students to the healthcare issues faced by underserved populations. Using a direct immersion approach, students are given an opportunity to gain an understanding of the demographics of underserved communities, the structural barriers to healthcare, the needs of the uninsured, and the resources available to meet those needs. They also examine the effects of health policy on care and investigate potential avenues to advocate for medically underserved populations.
For the past three years, students at Virginia Tech Carilion School of Medicine have led "diversity discussions" as part of the #VTCUnfinished Initiative. Approximately 60 percent of the medical school's students are from groups underrepresented in medicine, and these discussions provide them space to explore deeply personal topics, such as identity and race, with their colleagues and mentors. In doing so, they become more culturally competent physicians. This year's discussion focused on obstacles that refugee and immigrant families face once they enter the U.S., as well as community efforts in place to help overcome these obstacles.