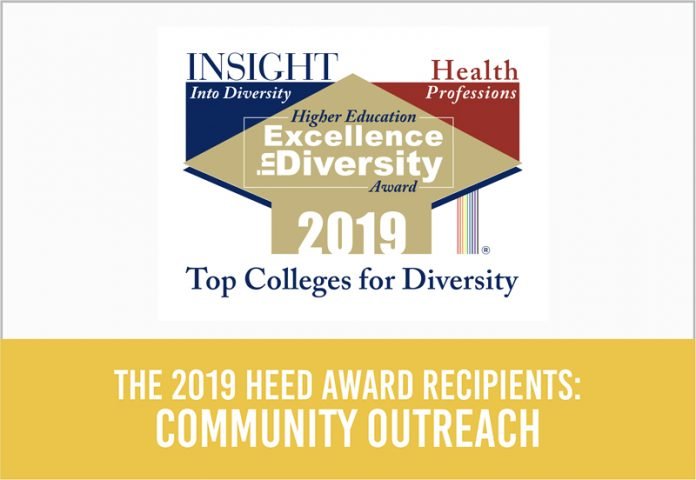 The annual Health Professions Higher Education Excellence in Diversity (HEED) Award recognizes institutions that demonstrate an outstanding commitment to diversity, equity, and inclusion in healthcare education. In our December 2019 issue, we recognize the year's winners with a series of vignettes highlighting some of the most important factors assessed by the Health Professions HEED Award.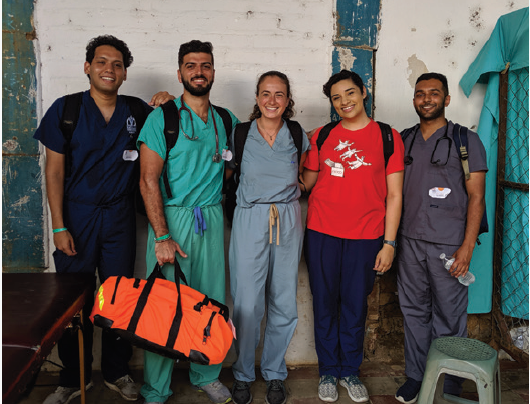 The Edward Via College of Osteopathic Medicine's (VCOM) International Outreach program provides healthcare to communities in the Dominican Republic, El Salvador, and Honduras. The program reaches thousands of patients annually, providing immunizations for children and prenatal care where it was not previously available. In addition, VCOM students are actively involved in local area health fairs, free clinics, community education, and other local service-based learning through the college's Community Outreach program. These practical experiences occur under the guidance of experienced faculty and staff and help to prepare medical students to take a team approach to medical care.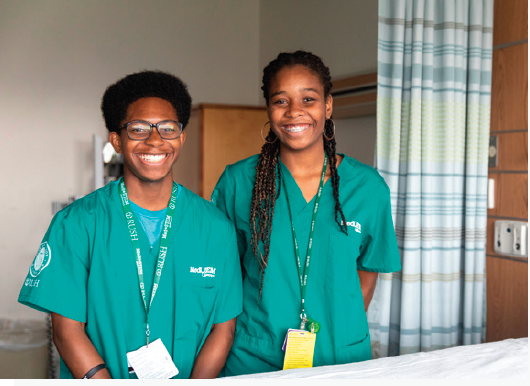 The Science and Math Excellence Network at Rush University is committed to improving educational outcomes for children in Chicago's West Side neighborhoods. In 2017, Rush streamlined the network's educational programs into a unified strategic approach known as the Rush Education and Career Hub (REACH). REACH is a cradle-to-career program that deepens the university's involvement with students, teachers, and families from pre-K through college. It is designed to boost high school graduation rates and college enrollment, build pathways to careers in STEM and healthcare, and improve readiness for college and the workforce.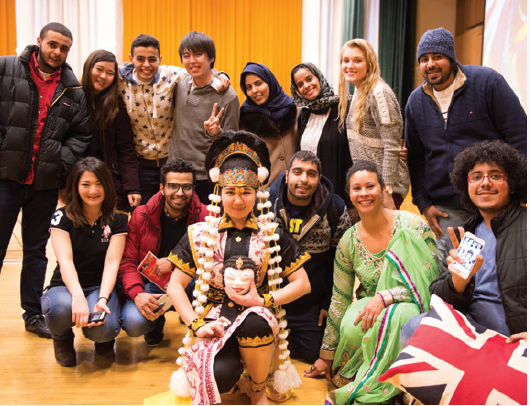 Nursing students in both the BSN and MS-FNP programs at The College at Brockport, State University of New York have the opportunity to provide service hours in Ollantaytambo, Peru, in conjunction with Sacred Valley Health (SVH). During this educational service immersion trip, students spend most of their time volunteering alongside SVH volunteers who are involved in many ongoing health promotion campaigns. Students also work closely with elected local community health liaisons. Both partnerships teach participants how to deliver healthcare services and education to residents of rural communities.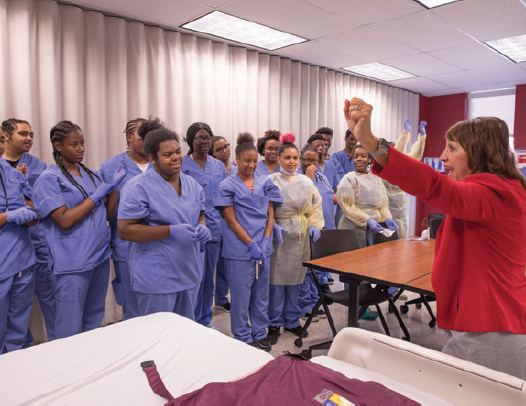 The Ohio State University College of Nursing and Wexner Medical Center welcomed 55 students from two Columbus, Ohio, high schools to spend a day learning about health careers as part of the "Be the One" outreach program. This program encourages students who have experienced hardship to "Be the One" from their families to graduate from high school and pursue career opportunities in healthcare. In addition, nursing faculty visited two high schools every month to engage with students and teach best practices for health and wellness, such as handwashing, mindfulness, physical activity, and nutrition.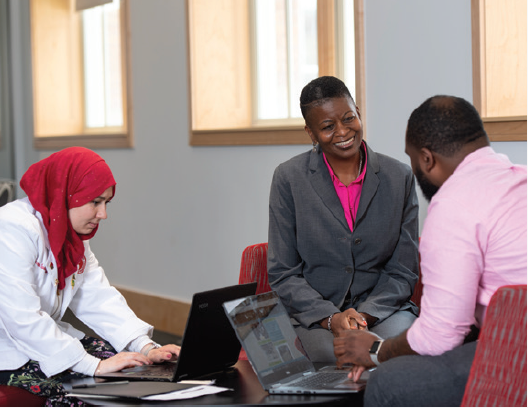 Advanced Pharmacy Practice Experiential students from the University of Cincinnati James L. Winkle College of Pharmacy provide health education to people in need during monthly experiences at St. Vincent DePaul Charitable Pharmacy (SVDP), which serves vulnerable residents across southwest Ohio who are unable to afford prescription medications. Since its inception in 2006, SVDP has dispensed over 500,000 prescriptions valued at $60 million for free. In 2018, 36 pharmacy interns in their final year of doctorate-level training completed 9,232 patient-care training hours at SVDP under the supervision of pharmacist preceptors.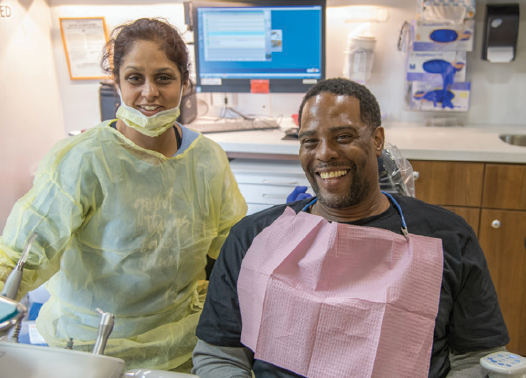 University of Rochester School of Medicine and Dentistry's Eastman Institute for Oral Health operates SMILEmobiles that provide dental treatment to underserved children and adults. These units have a significant impact on treating and preventing severe tooth decay for underinsured children in inner-city schools. One SMILEmobile travels to nursing homes, refugee centers, colleges, group homes, and a school for children with intellectual and developmental disabilities and medically complex conditions. This unit features a wheelchair lift and three dental chairs with maneuverability to accommodate patients' needs. As part of a $3.5 million grant, providers are being trained for treating patients with special needs on the SMILEmobiles.